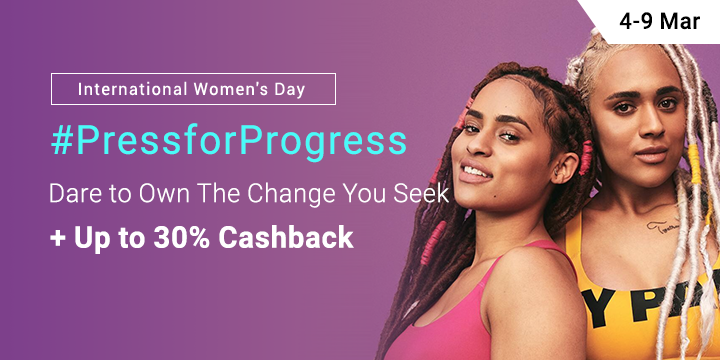 The Modern Female Solo Traveler
Just do a Google trends search for the phrase "Female solo travel" has seen spike in interest over the years, with Singapore ranking the highest in terms of search interest. For International Women's Day, we asked 8 women to share their experience on solo travel and their advice to women who want to do the same.
"As you move outside of your comfort zone, what was once the unknown and frightening becomes your new normal." - Robin S. Sharma
Health & Lifestyle
In 2015, life expectancy for women in Singapore was 84.9 years and for men, 80.4 years, however women spend 10.7% of their lives in ill health, while men 9.4%. With the recent rise in women participating in gyms and leading an active lifestyle coupled with regular health checks, keep your mind, body and soul healthy with regular exercise and body checkups.
"Your body is a temple, but only if you treat it as one." - Astrid Alauda
Educate & Empower
According to the latest whitepaper titled 'Empowering Women in the Workplace' from Robert Walters, 75% of women surveyed in Singapore feel that they are inadequately represented in leadership positions. Females in Singapore consitute less than 40% in Science & Technology industry. However, with courses like Udemy, access to new knowledge and skills are becoming easier.
"We need women at all levels, including the top, to change the dynamic, reshape the conversation, to make sure women's voices are heard and heeded, not overlooked and ignored." — Sheryl Sandberg
Fashion & Expression
Declared as Pantone colour of the year: Ultraviolet, the hue is used as part of the campaign's theme this year to champion gender equality. As one of the means of self-expression, Fashion historically has been a contentious topic of women - being used as a means to restrict movement of women's bodies (think corsets and high heels) yet, women has also been changing its meaning and using fashion on their own terms as a means of self-expression (think power workwear) and female empowerment.
"I am a woman with thoughts and questions and shit to say. I say if I'm beautiful. I say if I'm strong. You will not determine my story–I will." — Amy Schumer
This year, we asked the men from ShopBack about the women in their lives...
A journey together to empower yourself...gotta love the feeling of getting stronger