HotelPlanner.com Deals, Offers & Cashback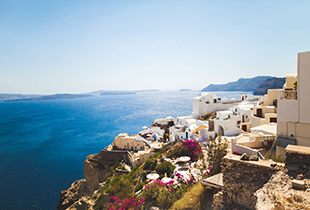 HotelPlanner.com: Lowest Group Rates Guaranteed
ShopBack must be the last link you clicked in order to get Cashback. If other website links are clicked after clicking through ShopBack, Cashback will not be tracked (E.g. coupon and deal websites)

If for some reason your payment made on merchant page has failed, do click through ShopBack again and re-do your purchases to ensure tracking is still active

Return to ShopBack and click through to the merchant every time you are making a new transaction.

If you are making 3 separate transactions on the merchant, you should click through ShopBack 3 times, each time before making a new purchase.

For more details: www.shopback.sg/terms-and-conditions
More about Hotel Group Reservations by HotelPlanner.com
HotelPlanner: The leading provider of Hotel Accommodation bookings for groups
If you are in need of top-class Hotel Accommodation for your Sports Team, or simply your family for overseas vacation trips, HotelPlanner has absolutely the best online Hotel room bookings on the web for you! With 10 years of experience in the Hotel Accommodation industry and over a million users who have been on HotelPlanner.com, HotelPlanner has made a reputation for providing the lowest group rates when you book hotel rooms for your groups, all on a world-class web page that is both efficient and helpful. Designed as a one-stop online resource for event planners – to room youth & adult sport teams, and to accommodate weddings and family reunions, HotelPlanner has blazed a trail in making the process of booking local rooms for groups easier, faster, more economical and enjoyable.
HotelPlanner's promise stands bright: the lowest group rates or your money back, guaranteed.
HotelPlanner.com will meet or beat any prices when reserving 10 rooms or more per night at any hotel of equal or greater quality. This ensures that you are always getting the best group rates. With over 50,000 group friendly hotels worldwide and free rooms for group coordinators, it is little surprise that HotelPlanner is the industry leader when it comes to group hotel accommodation bookings. They have made it their mission to offer some of the best discounts in the industry, the highest savings approaching 77% when you desire to book as a group.
The process to find hotels accommodations at HotelPlanner is easy and trouble-free
No longer do you need to look through copious lists of hotels, finding the hotel that fits all your group booking needs is the norm here at HotelPlanner. Only four criteria is needed – The destination, the number of rooms, the check-in and check-out dates, and there ou are, with the choices that hold the most meaning for you. The awesome thing is that you can even select triple A rates, Senior or Military HotelPlanner discounts if you are eligible to (everyone can select triple A rates!), and these discounts is applicable for individuals as well! Whatever your purpose, HotelPlanner is just the site to meet it, fulfilling needs of wedding and sport event organizers everywhere!
Select the hotel that you desire.
Select your room types, choose your desired room rates, and select "Book Now."
You are done with your hotel booking! Who said your hotel accommodation bookings have to be complicated and time-consuming?
You even have an option to pay later at the hotel, for those urgent bookings without prior funds. HotelPlanner also provides real-time ratings and reviews that gives customers not only a channel of feedback for any of the Hotels but also an option to rank a list according to rating, all for instant smart choices without the burdensome decision making time.
Need Hotel accommodations for your Extended stay travel needs (beyond 2 weeks)? HotelPlanner handles all of them for you!
You need not worry about extending your trip beyond two weeks if you have more attractions to see, etc. HotelPlanner extended stay rates will be the useful feature for you. It is the perfect tool to help you research and reserve a block of rooms for your extended stay at the best rates guaranteed. HotelPlanner always ensures the best discount for you at all times, and one of the most important ways they do this is with their HotelPlanner.com Account Representatives, who is always available to help you with sensitive terms and conditions like cancellation policies and high cash deposits and other hidden costs. Guess what, Hotel Planner executive online booking website even helps you keep track of your Extended Stay Group Travel Members in real-time. Talk about ease of use at Hotel Planner.
HotelPlanner.com mobile app brings the features you love to your fingertips
Get the same discounted, low hotel rates and the same "Hotels Nearby" ease on the HotelPlanner mobile app today on iOS and Android. Hotel Planners knows hotel reservation for the day-of check in is often done on the road, which is why this app seeks to simplify your Hotel accommodation preparations with a clean and easy-to-use graphical interface for maximum ease in navigation, while still retaining the same powerful features that makes Hotel Planner stands out.
The ground-breaking features include:
Store your contact information within the app for ultimate convenience.
Find pet friendly hotels easily.
Upcoming bookings all for easy viewing in the "My Bookings" section.
Link to Hotel Planner Facebook page where you can stand to win hotel rooms weeks from hotels around the world.
You will never need to bother with troublesome web browsers on your laptops, when whipping out your phone or tablet means you win with HotelPlanner special discounts everywhere you go.
Save even more with HotelPlanner.com coupon codes and promos at ShopBack, plus Cashback!
HotelPlanner is the leading group hotel accommodation website on the web today, and ShopBack is here to help you get even better special discounts and promos out of all the awesome HotelPlanner.com coupon codes you find on the site. This is because on top of all the attractive HotelPlanner.com coupon codes, you get 2.5% Cashback through ShopBack!
Sign up for an account or sign in with ShopBack.
Select the HotelPlanner.com coupon code, promo code or discount code for your choice of product.
Click on the HotelPlanner.com coupon code, promo code or discount code and get redirected to the website.
Enter your staying details, and make your bookings assisted by information presented to you by Hotel Planner's highly-praised review and rating system. Make your payments with the various payment systems!
You are done and you will soon see the 2.5% Cashback reflected in your ShopBack account within 2 days and redeemable within 45 days.
If you want the most plentiful travel coupon codes, discounts and promos, just head down to ShopBack Travel for the most popular merchant sites offering the very best in travel packages, passes and more. Get the very best in HotelPlanner.com coupon codes and other brand discounts here at ShopBack, for the most exciting Cashback shopping experience for your travel needs here in Singapore.
Stay updated on the latest HotelPlanner.com coupon codes and special discounts with Social Media
To get all the greatest discounts and promos from Hotel Planner, do follow their social media accounts on Facebook, Twitter and Google+. Hotel Planner is the site to visit, for the very best in group bookings, meeting organizers, wedding organizers and more.