Hermo Promo Codes May 2018 + Cashback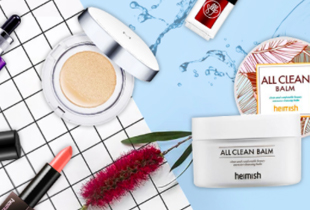 Hermo 6th Anniversary: Skincare Over 60% Off + Mega Freebies + Vouchers from 21 May - 24 June
1) Buy 2 Free 1 [ FREE Jayeon Aloe Vera Gel 100ml ] 2) Complexion Perfection Over 60% Off [ Ft. Essence, Anti Acne, Serum products ] 3) COSRX Grand Sales [ FREE COSRX Low pH Barrier Mist 75ml ] 4) All Below SGD10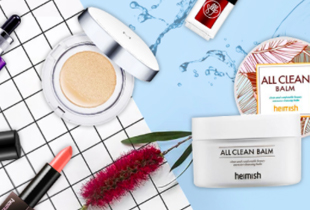 5% upsized Cashback from 21-28 May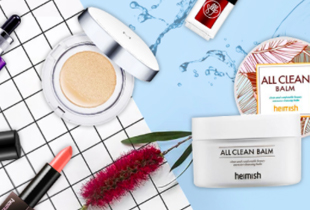 Enjoy FREE Shipping with any order of min. spend S$45!
Min. spend must be $45 after promo codes and credits.
ShopBack must be the last link you clicked in order to get Cashback. If other website links are clicked after clicking through ShopBack, Cashback will not be tracked (E.g. coupon and deal websites)

If for some reason your payment made on merchant page has failed, do click through ShopBack again and re-do your purchases to ensure tracking is still active

Return to ShopBack and click through to the merchant every time you are making a new transaction.

If you are making 3 separate transactions on the merchant, you should click through ShopBack 3 times, each time before making a new purchase.

For more details: www.shopback.sg/terms-and-conditions
Recent Articles
More about Hermo
Get gorgeous and flawless skin with Hermo skincare products!
Finding that perfect skincare product for your skin can be a long and arduous process. Look fabulous all the time with Hermo, the one stop place to sourcing for all your skincare essentials! Hermo's mission is to help everyone be effortlessly gorgeous by bringing to you the widest range of skincare products for you to shop conveniently! Their extensive range of skin care products, targeted at skin types of all sorts, to bath and body products will leave you feeling refreshed and looking good all the time!
With Hermo cosmetics, you will always look your best any time, any day!
There is nothing more fun and exciting than dolling up for a special event or a party night's out. Here on Hermo, you will definitely be spoiled for choice with their extensive range of cosmetic products! Moreover, you can even find beauty tips on how to apply makeup such as mastering that winged eyeliner look or learning how to contour your face shape correctly. Additionally, with the numerous Hermo voucher codes, this means that you can still get all your makeup essentials without going over budget.
Hermo partners with several top notch brands so that you can enjoy huge savings with Hermo discounts!
The best part about Hermo online shopping is that Hermo partners with several reputable and popular makeup and skincare brands! Hermo carries numerous Korean, Japanese, Taiwanese and international beauty product brands. Whether you are an ardent fan of Laneige beauty products, Garnier, Innisfree or more, you will definitely be able to find it on Hermo. Moreover, on top of the regular Hermo promos, you can also make use of exclusive Hermo coupon codes available from ShopBack Singapore. This simply means that you get to enjoy your favourite beauty products at great prices!
Not sure what to expect from Hermo? Here is what you can get from Hermo online!
Skincare: With the hot and humid weather in Singapore, this makes our face more prone to breakouts and pimples. From cleansing foams, moisturizers to makeup removers and eye care products, Hermo offers an extensive range of skincare products to ensure your skin is flawless throughout the day. Furthermore, Hermo offers a range of sunblock products and also an entire skin care set for you! If acne is the problem, Hermo even has an Intense Care section with products that target at troubled skin. With the numerous Hermo discount coupons available, you can enjoy a stay-home facial without having to pay hefty prices for a facial package!
Haircare: Why spend money going to a salon when you can make use of Hermo promo codes for a cheaper alternative to care for your hair! Tame that mane of yours with the huge selection of hair care products on Hermo! We are all too familiar with that gross oily feeling on the scalp after a long day out. Avoid that undesirable situation by checking out the various shampoo and conditioners on Hermo! If you are unable to decide what to get, there are even combo sets of both shampoo and conditioners for you to choose from. Additionally, with Hermo's range of hair styling products, you can finally nail that sexy tousled look or chic bob without worrying about it ending up being flat in the later part of the day!
Makeup: In a bid to look effortlessly gorgeous, most of us are guilty of spending a bomb on makeup products. Instead, simply shop on Hermo to enjoy huge savings on your makeup essentials! With the numerous Hermo discount codes and Hermo coupons, you can snag incredible deals on your favourite eyeliner brand, foundations or even makeup tools like brushes and pouches. Moreover, you can even DIY your own nail art with the selection of nail stickers and nail polish available on Hermo!
Bath and Body: There is nothing more gratifying than feeling refreshed after a long day out. Check out Hermo's extensive selection of bath and body products! From body scrubs and hand care products to foot care and even oral hygiene products, there will definitely be something for you. Additionally, you can even purchase toiletries travel sets so that you can still enjoy your favourite bath products even when you are on holiday.
Fragrance: Smell good all the time with the huge collection of perfumes available on Hermo. Carrying popular brands such as Issey Miyake, Jimmy Choo, Anna Sui and more, you can shop conveniently online without having to head down to the physical stores! Moreover, simply by shopping on Hermo online, you can use exclusive Hermo promo codes to enjoy cheaper prices on your favourite perfume brands!
Thanks to Hermo online shopping, getting your makeup and cosmetic products have never been easier!
The best part about Hermo online shopping is that you can enjoy having your purchases delivered right to your doorstep! Furthermore, you can enjoy free shipping if your order is more than SGD45 after applying any Hermo codes. It is that convenient!
Never miss out on exclusive Hermo promotions and Hermo sales by staying connected!
Be the first to know about upcoming Hermo sales by staying connected to them via their social media sites here: Facebook, Google+, Instagram. After all, with so many of your favourite beauty brands on Hermo, you definitely do not want to miss out on any Hermo promotions and Hermo discounts!
Make use of the numerous Hermo promotion codes from ShopBack Singapore to enjoy even more discounts
For even more incredible deals, simply make your Hermo purchases via ShopBack Singapore! By doing that, you get to enjoy cashback on top of your purchases. Essentially, you are getting your money back with every dollar spent!
Want more of such Hermo discount vouchers? Check out these other merchants then!
There is no denying that everyone loves discounts every now and then. For more of such voucher and coupon codes, check out these other merchants on ShopBack Singapore: Sephora, Althea, Skin Store and StrawberryNET.