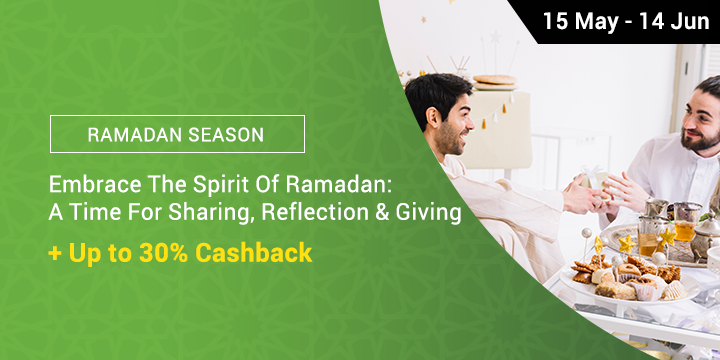 Groceries
This Ramadan, get your groceries in bulk bundle deals and enjoy extra savings from from RedMart at up to 7.5% Cashback. Plus, skip the queues and hassle and get your groceries delivered to you for free with orders above $40.
ShopBack brings you aroud Geyland Serai! 😍
Pre-dawn & Break-fast Timings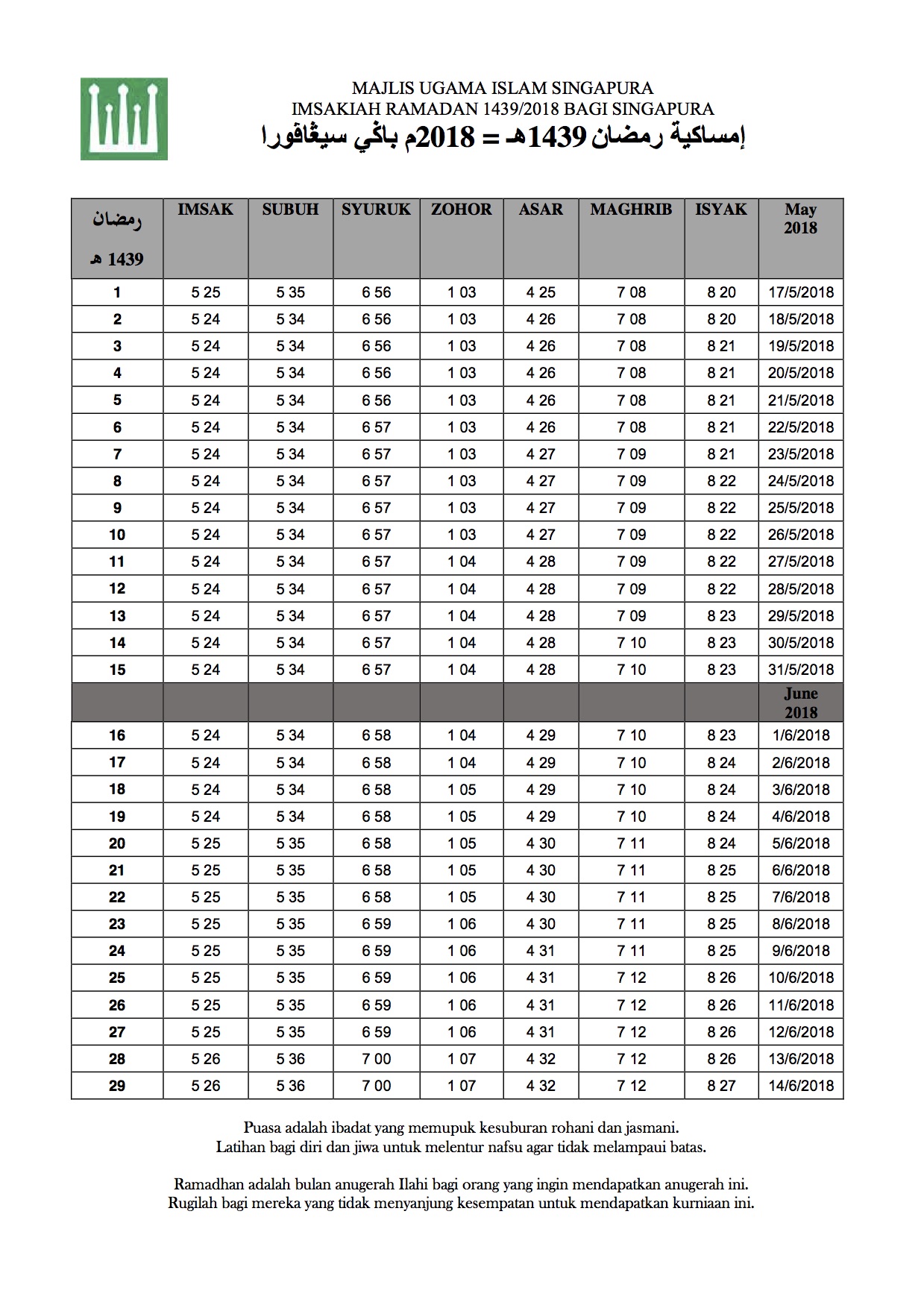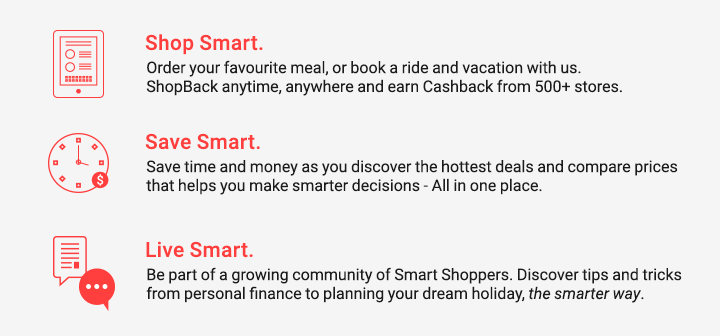 With Hari Raya Puasa 2017 just around the corner, you can look forward to a festive season of numerous Selamat Hari Raya Aidilfitri wishes!
Hari Raya Puasa or Hari Raya Aidilfitri marks the end of Ramadan, which is the Islamic holy month of fasting. It also signifies a day of joyous celebration by Muslims. With Hari Raya Puasa just around the corner, there are plenty of activities and festivities that both Muslims and non-Muslims in Singapore can look forward to! This includes numerous house visits and feasting on scrumptious traditional Malay cuisines as well as incredible travel discounts for those heading back to their hometowns in Malaysia. In addition to the flurry of activities during this festive period, you can also look forward to the numerous Hari Raya deals which will definitely add on to the joyous mood. It is time to start preparations and practising those Hari Raya greetings as well!
It is never too early to start preparing for the Hari Raya celebrations. With ShopBack Singapore you can start preparations early and enjoy a Selamat Hari Raya Aidilfitri!
There are many arrangements to make for the upcoming Hari Raya, such as buying new clothes for house visits, arranging for catering should your relatives visit, sprucing up your house - the list goes on. Planning ahead allows you to make use of seasonal Hari Raya offers and enjoy massive discounts on your purchases!
With numerous house visiting to do during Hari Raya, that is a definitely a great excuse to stock up your wardrobe with new clothes! If you are caught up with the preparations leading up to Hari Raya, why not shop online and enjoy convenient delivery of your purchased clothes right to your doorstep? Moreover, online fashion shopping sites the likes of Zalora even have an exclusive Zaloraya collection with apparels catered specially for the Hari Raya celebrations! Similarly, you can also keep your eyes peeled for Hari Raya promotions on other online shopping sites such as Charles & Keith. On top of these seasonal promotions, you can also make use of exclusive Zalora and Charles & Keith coupon codes from ShopBack Singapore to enjoy even more discounts on your clothes purchases!
If you are planning to host the Hari Raya celebrations in your home, you will definitely have to prepare a huge feast for all your relatives and friends. With the challenge of food preparations and perhaps the lack of time, why not opt for something more convenient such as catering? With catering services, you do not have to worry about what and how much food to prepare as everything would have been prepared for you! Moreover, they also have an extensive selection of halal food options for you to choose from. Alternatively, a quicker option would be food delivery services such as Foodpanda!
The best part is that when you shop at these merchants through ShopBack Singapore, you get to enjoy incredible cashback on your purchases! ShopBack Singapore gives you numerous vouchers and coupon codes so that you can enjoy more savings during this Hari Raya festivities. Celebrating Hari Raya with your loved ones need not be an expensive affair!
Check out flight tickets and book your hotels early so that you can enjoy a happy Hari Raya with your relatives overseas!
As some of you might need to head back to your hometowns in Malaysia, avoid the crowds and massive jams during this festive period by booking your flight tickets and accommodation early! With travel booking sites the likes of Expedia, you can search for the best flight tickets around. However, if you end up having to look for last minute deals, there are bound to be various Hari Raya promos offered by airline carriers. With the numerous bus services available travelling from Singapore to various parts in Malaysia, it would definitely make heading back to your hometown much more convenient and cheaper.
Similarly, hotel accommodations tend to get increasingly expensive nearing Hari Raya. Search for the cheapest and best deals around with Hotels.com. Moreover, with the Hari Raya festivities, there would definitely be various Hari Raya sales around for you to enjoy discounted hotel rates. Likewise, you can enjoy even more discounts simply by using the various voucher codes from ShopBack Singapore. As hotels rooms tend to be snapped up really quickly during this festive season, you should definitely start checking out hotel accommodations early!
Why not express your Hari Raya wishes differently this year such as preparing a Hari Raya card or even a Hari Raya song for your relatives?
Express your Selamat Hari Raya wishes in a different way with a fancy card or a framed picture of you and your loved ones! With printing services you can design a beautiful card or poster for the Hari Raya celebrations. Alternatively, you could also amp up the atmosphere with exclusive Hari Raya songs as well!
Moreover, Hari Raya cards are a great way to send your well wishes to your relatives if you are unable to spend time with them during the actual Hari Raya celebrations. A gesture such as sending a card with a simple "Selamat Hari Raya" would definitely mean a lot to them.
With so many ongoing Hari Raya promotions, you definitely have every reason to look forward to the upcoming Hari Raya Aidilfitri!
In the days leading up to Hari Raya, there are bound to be even more Hari Raya sales and discounts that you can look forward too. On top of these incredible Hari Raya deals, ShopBack Singapore also gives you plenty of coupon codes and vouchers so that you can enjoy massive cashbacks on your Hari Raya purchases. With the plethora of Hari Raya discounts and activities going on, it would definitely be one massive joyous celebration!