Exclusive for First-time ShopBack Users
Get Grab $5 voucher code
on top of Cashback on any spend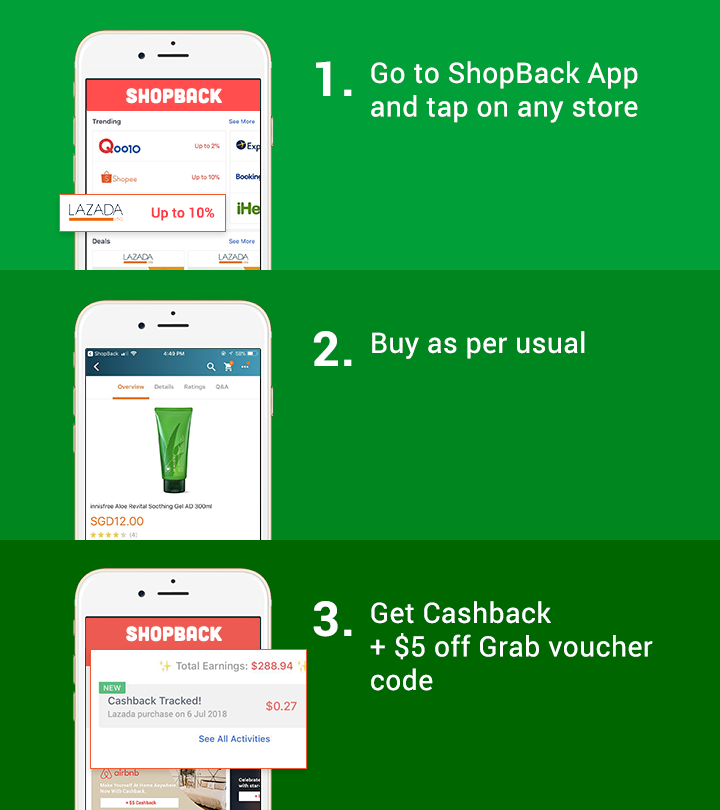 Terms & Conditions:
1. This is a promotion for new ShopBack users who clicked on the advertisement and visited this page
2. To enjoy offer users must
a) Go to ShopBack app and click on any store with available Cashback
b) Tap and be redirected to make purchase
c) Buy as per usual (no min. spend. Not applicable for Grab Rides bookings)
3. Only applicable for new ShopBack users
4. Limited to 1 discount code per ShopBack user
5. Discount code will be sent to customer's ShopBack email account within 14 working days.
6. Crediting periods will be by mid-month Friday and by the last Friday of the month.