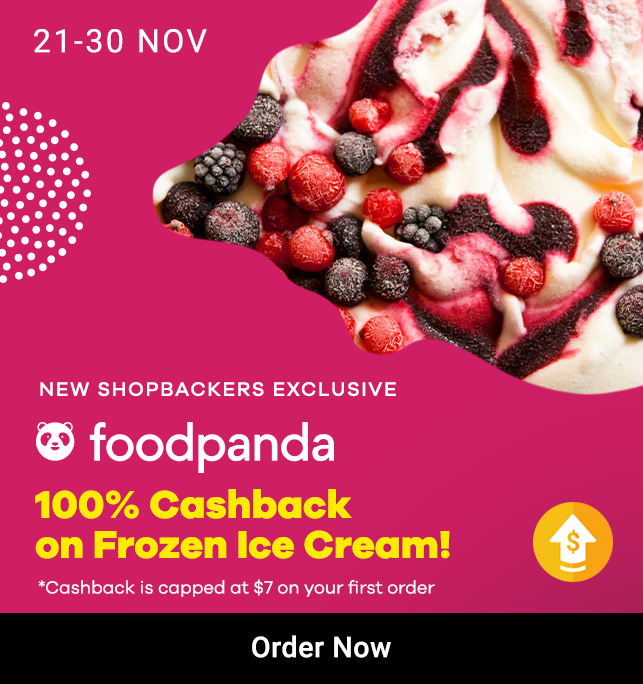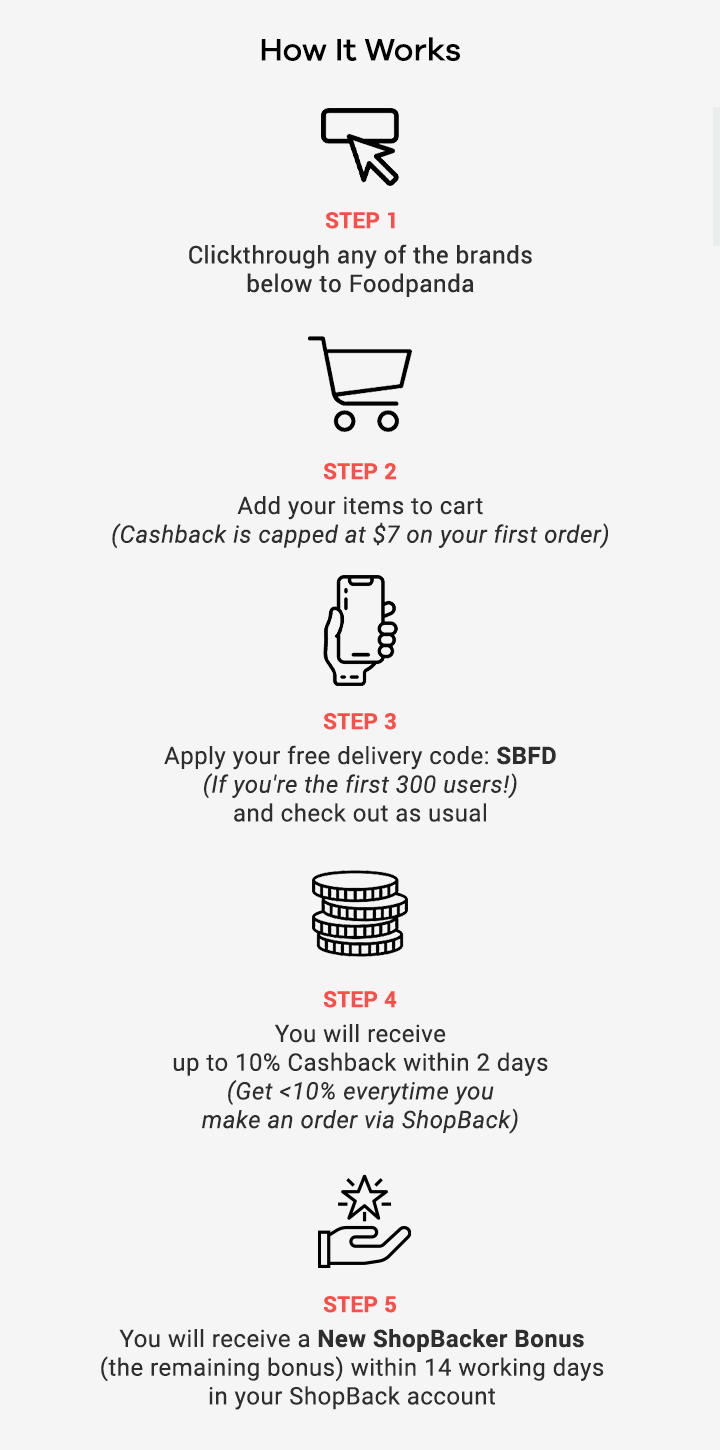 Get Ice Cream Delivered To Your Doorstep
First 300 Redemptions: Grab A FREE Delivery Coupon!
Valid for first 300 redemptions only. Min. spend $10.
FAQ
1. Will I still qualify for the offer if I buy multiple items from the same Ice Cream brand?
Yes, you will. The 100% Cashback is capped at $7 per order, which means that as long as your single purchase (multiple items or singular) is within $7, you will get a full 100% Cashback on your purchase. If you spend more than $7, you will have to fund the remainder of the purchase amount on your own.
2. Can I buy from different brands in one cart order?
No. This promotion only applies to purchases from 1 single brand on Foodpanda.
3. Can I buy something else other than ice cream from these brands?
As long as it's within the same brand, you may add other item types to your cart. Please note that Cashback is only capped at $7 per order.
4. Must I only buy from the brands featured here? Can I buy ice cream from other brands on Foodpanda's site?
As long as this is your first ShopBack order and you're buying from only 1 single brand, you can still qualify if you purchase ice cream from other brands on Foodpanda's site. Please note that Cashback is only capped at $7 per order.
Terms & Conditions
To qualify, users must clickthrough this page to Foodpanda's site and order within 1 window.
Valid only for orders on the brands featured on this page and via Foodpanda's site from 21 November 2019, 0:00 - 30 November 2019, 23:59.
Valid for New ShopBack Users only. New ShopBack users are defined as users who own a legitimate ShopBack account but have not made a transaction via ShopBack.
Limited to first-time redemption only.
100% Cashback is capped at $7 per transaction. Not applicable on Foodpanda's delivery fees. Users may use the free delivery codes to waive off the delivery fee. However, please note that the free delivery code is limited to first 300 code redemptions and has a min. spend of $10.
Users may add multiple items from the same brand to cart. Applicable on any items on the listed brand page on Foodpanda. However, Cashback will only be capped at $7 per order.
Users will receive the usual Cashback of up to 10% (New Foodpanda Customers = 10% | Existing Foodpanda Customers = 0.8%) within 2 working days in their ShopBack account. The remaining Cashback will be credited by 14 December 2019 after validation.
Use only promo codes from ShopBack. All Foodpanda Partner voucher codes will not qualify for Cashback. This includes but is not limited to voucher codes listed on this page: https://www.foodpanda.sg/contents/voucher.htm.
Cashback for Existing Foodpanda Customer with min. purchase of $60 will be uplifted to the correct amount within 48 hours.
Foodpanda terms and conditions apply.
ShopBack reserves the right to amend or withdraw the terms and conditions without any prior notice.