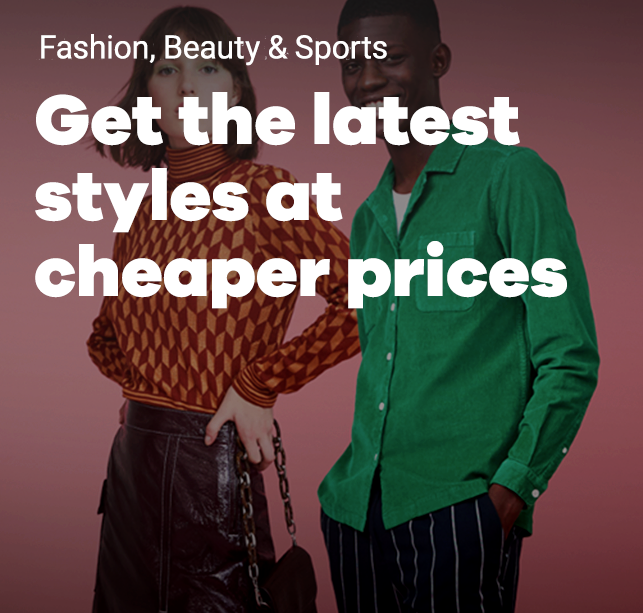 Fashion, Health & Beauty Deals and Promotions (Daily Limited Time Offers) (A-Z)
Sports Deals and Promotions (Daily Limited Time Offers)
Top July Picks from Charles & Keith (new styles added)
Shopping Guides: Read this before you buy clothes online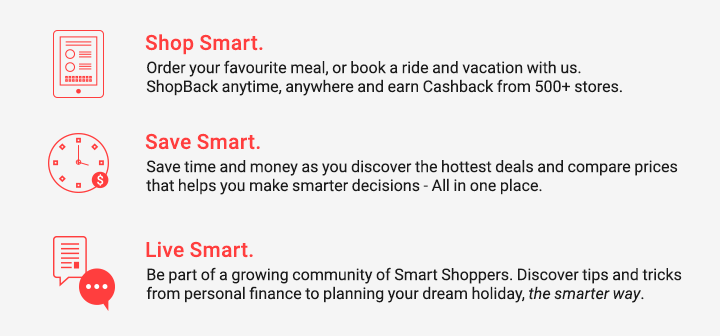 The latest scoop on the latest styles and fashion offers to help you save!
ShopBack aims to be the one-stop shop for all your online shopping needs and of course, that includes fashion! This page brings you all the best promotions and codes available on the net from some of the biggest merchants you have come to know and love which includes Zalora, ASOS, Nike, Adidas and many more! So look no further than ShopBack the next time you're in the mood for some upgrading of your wardrobe!
For the lads: The best of men's fashion on sale for you!
We all know how much most men dislike the experience of shopping. All that walking, waiting, queueing and browsing is not what most men might call an ideal way to spend their time. This is why online shopping is a godsent for guys who would like to wants to style it up without having to drag themselves out to the shopping mall. To make the shopping experience even simpler for the lads, ShopBack has compiled all the best deals to help them enjoy some great discounts. No matter what look want to achieve, from Korean, 80s or Japanese fashion, there is bound to be a store you can enjoy Cashback off with ShopBack!
Female fashionistas: Buy more women's clothing for less with ShopBack!
The internet has played such a big part in the procurement of clothes that some online shopping brands and companies have become household name. ShopBack understands that and thus has provided an avenue for the biggest consumers of fashion, the ladies, to enjoy promotions from all types of fashion store. Be it designer to fast-fashion brands, there's something for everyone. Shopback can make those looking to make that purchase from a high fashion brand a little less painful on the pockets. ShopBack also lets those with specific fashion needs such as plus size fashion a little more accessible in price and reach with an extensive list of online stores that provide Cashback.
Kids fashion: For the stylish little ones
Do not let your children get left out! Doll up your little one in the latest threads regardless of whichever fashion trends are hot and current. Whether you're looking for kids-centric fashion store like Carter's or otherwise, you can be sure to find a store in ShopBack that lets you enjoy rewards of Cashback regardless of fashion styles or fashion designers!