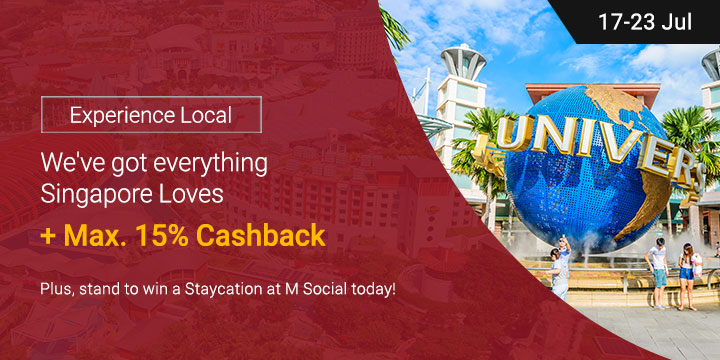 Singapore Food Festival
From 14 - 30 Jul, indulge your senses with unique culinary experiences, local chef collaborations, and workshops, which showcase Singapore's rich heritage and culture. Deliver your meals from the comfort of your own home from top restaurants like Putien, Yum Cha, Bangkok Jam, Jumbo Seafood and more. Alternatively, book a table at your favourite restaurant and enjoy extra savings on these limited time promotions.
Great Shopping Festival
If there's one season in the year to shop, it will be the annual Great Singapore Sale happening from 9 Jun - 13 Aug this year. Traditionally an offline retail event, with the emergence of online shopping, many e-commerce stores have jumped onto the bandwagon to offer online exclusive discounts and promotions. From entertainment to events, mystery gifts to gifts with purchase, GSS 2017 gives you ample reasons to pamper yourself with must-haves, must-dos and must-sees.
Destinations Singaporeans Love
Singaporeans are traveling more than their regional and global counterparts. According to a survey of ShopBacker travelers, the top 3 destinations for ShopBack travelers are Japan, Malaysia and Australia. This season, enjoy promotional fares from Scoot and Expedia to popular destinations. For the adventurous soul, you can try out unique and increasingly popular locations like Croatia or Iran.
Upcoming Local Events & Happenings
The second half of the year promises to be an exciting one with a lineup of concerts and festivals happening in Singapore. From sports to music concerts, book your tickets in advance at a discounted rate online.