Daniel Wellington Cashback & Codes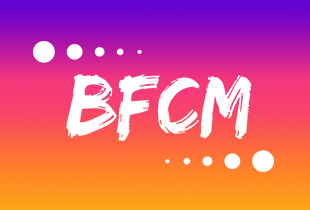 ENJOY CASHBACK WHEN YOU SHOP FOR DANIEL WELLINGTON ON COCOMI.SG!
FREE standard delivery for orders above S$50. 30 Days free returns. 2 years warranty.
ShopBack must be the last link you clicked in order to get Cashback. If other website links are clicked after clicking through ShopBack, Cashback will not be tracked (E.g. coupon and deal websites)

If for some reason your payment made on merchant page has failed, do click through ShopBack again and re-do your purchases to ensure tracking is still active

Return to ShopBack and click through to the merchant every time you are making a new transaction.

If you are making 3 separate transactions on the merchant, you should click through ShopBack 3 times, each time before making a new purchase.

For more details: www.shopback.sg/terms-and-conditions
More about Daniel Wellington
Daniel Wellington - the cult watch of the generation
The Daniel Wellington watch has been making great waves in Singapore recently, and it's not too hard to see why. Renowned for their minimalistic watch faces attached to a standout watch strap that is interchangeable depending on occasion or mood, Daniel Wellington watches have become the 'it' and must-have item for the season.
The story behind Daniel Wellington watches
But are you familiar of the story of how Daniel Wellington came about? It's an interesting one - and starts with the name itself. Filip Tysander, the founder of Daniel Wellington, met an intriguing gentleman from the British Isles. The man had the ability to be genteel but still relaxed and unpretentious. He had an elegant preppy style and loved to wear his watches on old weathered NATO straps. His name? Well, Daniel Wellington, of course. Indeed, the brand stays true to its inspiration by making the interchangeable NATO strap the most accentuated part of its product. And now, to the present day, the preppy style is now more on trend than ever. If you take a look at various lookbooks on the internet, one item seems to be consistently present. The Daniel Wellington watch. As Daniel Wellington so aptly puts it, "Our vision is that when someone thinks of a preppy dressed person, he or she is wearing a Daniel Wellington watch." And that, folks, is irrevocably happening — at a great price.
Want to be just like Daniel Wellington? It's time for you to try ShopBack Singapore's Daniel Wellington discount codes.
A unique, priceless timepiece for everyday of the week
What is it exactly that makes Daniel Wellington watches all at once outstanding and beautifully simplistic? Well, their watches themselves are decadently simple; consisting only of two components - a watch face and a watch strap (both NATO and leather), and each component were well-loved and much time-invested. A Daniel Wellington watch is the ultimate to-go item for classy, unpretentious elegance and style at the best price possible. It's now high time to grab the best Daniel Wellington discount codes, Daniel Wellington promo codes and Daniel Wellington coupons codes.
Shop Men's with amazing Daniel Wellington discount codes and Daniel Wellington promo codes - for any occasion.
Named after various well-known cities in the United Kingdom like Nottingham, Cambridge and Oxford - each watch is completely customisable to your own liking. You're able to select your desired watch face - rose gold or silver - and match it up different types of NATO (or leather, if that tickles your fancy instead!) straps depending on your mood of the day or an event you're heading to!
For example, are you heading to town to meet your best buddies? Put on a well-fitting shirt and jeans and jam on your Daniel Wellington watch - in this case, we'll recommend the NATO straps for the simple reason that it gives off an understated classiness that won't have your buddies accusing you of seeming way too tryhard or as we say it colloquially, step! Check out the Classic Glasgow or their best seller Classic Cambridge for a look of restrained elegance that seems utterly effortless.
On the other hand, if you're going out on a formal date, - black tie, napkins on the lap, lemon Perrier water and the works - the leather strap would definitely be your best friend. Though simple and elegant, it packs a great punch. Our favourites include the Classic York and Classic Sheffield. Remember, you're not merely wearing a watch - you're wearing elegance and opulence. You're not watching the time, but you're keeping it.
Get your Daniel Wellington watch fix with Daniel Wellington discount codes
Now, tell us why… who WOULDN'T want a Daniel Wellington watch? Wouldn't it be nice to easily achieve a sense of sophistication without putting in the deliberate effort? However, we understand that high quality watches don't come cheap. Wouldn't it be great if there were Daniel Wellington discount codes?
Well, you're completely in luck because with ShopBack Singapore, you're entitled to a splendid 15% discount storewide using our exclusive promo code and coupons PLUS 4% cashback. That's a huge discount code right there - so you can own your class without breaking the bank. Being the possessor of the cult classic Daniel Wellington is indeed an achievable reality.
Achieve effortless sophistication with ShopBack Singapore's Daniel Wellington discount codes and promo codes at Daniel Wellington Women's.
Of course, the ladies aren't forgotten here. Daniel Wellington caters to the ladies too - the only difference lies in the a smaller watch face for a more appropriate wrist fit, and both leather and NATO straps mostly remain the same as that of the guys.
However, the benefit of being a lady is definitely the greater breadth of choice you're entitled to have! In addition to the usual range available to the guys, the ladies also get additional NATO strap choices like the Classic Winchester Lady - a strap where the deepest navy blue is seamlessly interweaved with a tasteful rose pink - and the Grace range. The Grace range was created as a way to merge the elegant leather collection with the playful NATO strap.
Get your Daniel Wellington watch with Daniel Wellington promo codes and Daniel Wellington coupons.
Want to exude minimalistic classiness? What's better than getting a Daniel Wellington watch of your very own? Well, getting them with a promo code, of course. When you sign up for a ShopBack Singapore account and purchase Daniel Wellington via ShopBack Singapore, you get an amazing discount code — 15% storewide and on top of that, 4% cashback. Did we mention that you get free shipping worldwide with our exclusive coupon code as well? If the promo's price is right, go for it!
Furthermore, because of Daniel Wellington's well thought-out design suitable for both men and women, there's no stopping you from getting your other half a Daniel Wellington watch! It's one of those couple pieces that would generally get raves rather than rants from your friends, and you can trust us on this. Freely mix and match your straps for a minimal yet utterly mod look for every occasion.
Remember to utilise ShopBack Singapore's Daniel Wellington discount codes exclusive to Daniel Wellington for the best price possible!
Stay connected with Daniel Wellington
Can't get enough of everything and anything Daniel Wellington? To stay on top with Daniel Wellington's updates and latest Daniel Wellington discount code, Daniel Wellington promo codes and Daniel Wellington coupons, why not follow them on their various social media accounts? We're sure you don't want to miss these great discounts. Remember, elegance has no tangible price. The discounts don't come easy, so grab them when you can. Time's a-ticking.
Instagram
Pinterest
Facebook
Twitter
Google+
Love Daniel Wellington watches? We really think you'd enjoy matching them up with items from ASOS or ZALORA as well. Remember to buy through ShopBack Singapore to obtain the best cashback and coupon codes!