Courts Discount Codes, Promo Codes & Coupons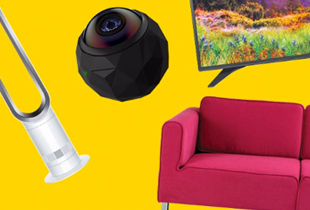 $50 off Courts voucher for home office furniture
Courts voucher for home office furniture! Valid for minimum online purchase of $500. Check eligibility upon checking out! ✓ Verified | Used by 51 users this week
$30 off with Courts voucher on Sony Headpones!
Use this Courts voucher to get $30 off when you purchase Sony Headphones (WH-1000XM2BME or WH-1000XM2NME). Check eligibility upon checking out! ✓ Verified | Used by 65 users this week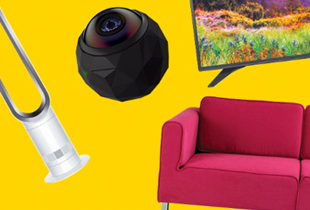 Court Sale: 10% discount on selected sofa!
Courts promotion to enjoy 10% off selected sofas when you spend a minimum of $799. Check eligibility upon checking out! ✓ Verified | Used by 88 users this week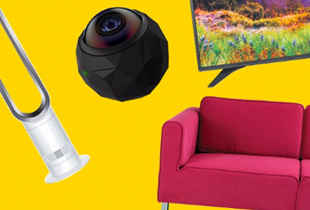 Courts voucher to help you save 10% off bedroom storage!
10% discount with Courts voucher with minimum spend of $799. Check eligibility upon checking out! ✓ Verified | Used by 79 users this week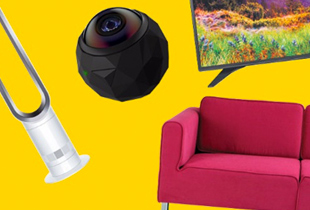 8% off with Courts voucher on mobile accessories when you purchase an iPhone 8 or iPhone 8 Plus!
Use this Courts voucher to enjoy 8% discount on selected mobile accessories with every purchase of iPhone 8 or iPhone 8 Plus online. Check eligibility at the checkout page. ✓ Verified | Used by 81 users this week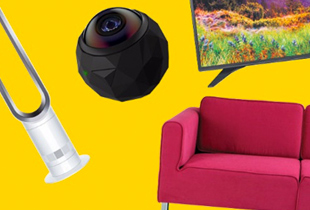 Courts Offer: Enjoy 8% discounts on TV purchases!
Buying a TV? Enjoy discounts of 8% and a free soundbar worth $199 on top of 5 years extended warranty. Valid with minimum online spend of $2199. Input the Courts voucher to enjoy this Courts offer! ✓ Verified | Used by 92 users this week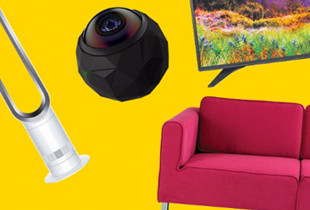 Deals Of The Week: Markdowns For 1 Week Only! While stocks last!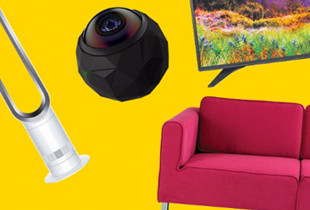 Courts Sale: Enjoy $600 off DYSON electronic products
Save up to $600 with the Courts promotion for DYSON electronic products! ✓ Verified | Used by 89 users this week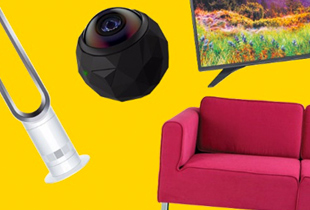 Free $150 Courts Promotion Repair Voucher!
Spend $399 and enjoy Courts promotion for a free Repair Voucher worth $150 for Mobile phone, computers. Not valid for Samsung Galaxy Note 8, Apple iPhone 8 and Apple iPhone 8 Plus. ✓ Verified | Used by 160 users this week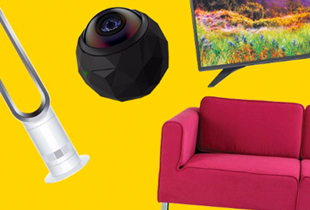 Courts promo for Buyer's Picks Furniture!
Enjoy the best Courts promo at the Buyer's Picks Furniture page! ✓ Verified | Used by 40 users this week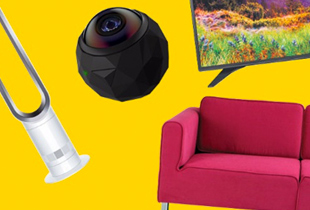 Courts Sale: Enjoy 40% discount on BOSCH appliances
Buy BOSCH appliances and enjoy 40% off with this Courts promo. Buy now to enjoy additional free gifts - valid for selected models only. ✓ Verified | Used by 31 users this week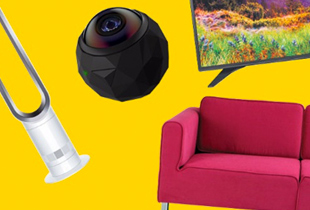 $50 off with Courts voucher on dining sets!
Courts promotion lets you enjoy $50 off dining sets with $500 minimum purchase! ✓ Verified | Used by 32 users this week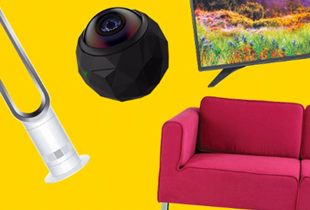 30 days lowest price guaranteed or 300% price difference + 30 days hassle-free returns!
Free Delivery with purchases over $200 on courts. Merchant's T&Cs apply.
As of 29 Sep 12:00 Cashback is available for Courts at up to 3% Cashback.

As of 29 Aug 00:00 Cashback for Courts is temporarily unavailable till further notice as Courts website will be undergoing maintenance

ShopBack must be the last link you clicked in order to get Cashback. If other website links are clicked after clicking through ShopBack, Cashback will not be tracked (E.g. coupon and deal websites)

If for some reason your payment made on merchant page has failed, do click through ShopBack again and re-do your purchases to ensure tracking is still active

Return to ShopBack and click through to the merchant every time you are making a new transaction. For more details: www.shopback.sg/terms-and-conditions
Recent Articles
More about Courts
Courts is your one-stop shopping site for all your home needs
Courts begun as a furniture retailer from the United Kingdom way back in 1850. After courts started its expansion in the Asia-Pacific region, its first store in Singapore was opened in 1974 selling primarily furniture. Today, Courts is one of the top household names in Singapore for not just furniture but electrical goods, IT and household products as well as health and fitness equipment and ornaments, offering superior value and service quality to its customers.
With 15 islandwide outlets located in well-known megamalls to the familiar heartlands, you are bound to find a Courts store near you for you to shop to your hearts' content without creating a major dent in your pocket. Whether you are looking to spruce up and maximise your living space or to make it truly functional and cosy, Courts has the whole repertoire of goods and services to satisfy your every lifestyle need and want!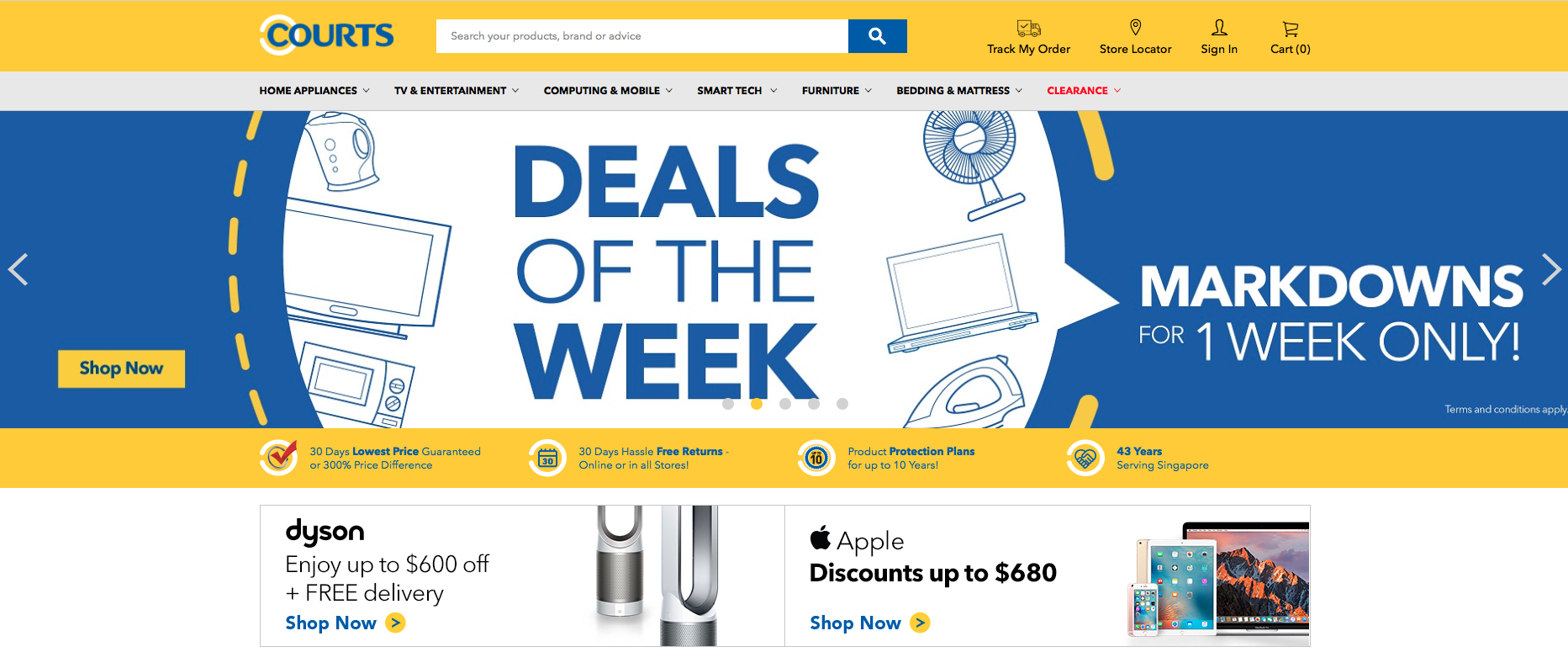 Due to the large range of the latest brands and products available, Courts Singapore has become Singapore's favourite retail shop for household good and purchases. Beyond physical warehouses and shops, Courts Singapore has also expanded online to offer its loyal customers greater convenience and ease; shop for your household needs freely even without leaving your sofa. Check out the outrageous range of products on the Courts Singapore website today, and get great savings for all your products through the regular Courts Singapore promotions and Courts sales.
Courts offers the widest range of household appliances to fulfill all your electrical needs. Here is a short preview on all the appliances available with Courts Singapore
Home Entertainment: Courts Singapore has a broad selection of home entertainment gadgets for all the refined and digitally savvy homeowners. From audio jacks to set-top DVD players to home theatre systems, you will be able to find whatever you need with Courts Singapore. Fancy a new TV? Check out the newest curved television technology, guaranteeing you the best viewing enjoyment from every angle. Smart TVs are all the rage now. Why not choose from Courts' extensive range of Smart LED TVs for a home movie experience as you snuggle comfortably on your sofa? Or maybe you just need a simple power extension court. Courts Singapore offers you the best deals for whatever you need with their series of regular Courts sales and Courts promotions, so be sure to check it out! Courts also has an advice section to recommend the best products for your needs; for example, did you know the difference between LED, Plasma and LCD? Courts tells you today.
Computers: Whether you are an avid gamer, a business owner, or a student, Courts Singapore has the perfect computer for you. Be it ultrabooks, gaming laptops, tablets, you can check out the huge array of products on Courts, and compare the different technical specifications of each type to help you decide on the perfect computer for your purposes. Courts also offers a range of complementary accessories for all your IT needs such as printers, scanners, software and projectors. Be sure to check out Courts Singapore promotions and Courts sales to get the best savings for your money!
Mobile Phones: Singapore has one of the highest rates of mobile phones penetration around the world. Whether you are a diehard Apple fan, a loyal Android user, or a cool Windows rebel, there is always a phone for you on Courts. There is also a wide range of phone accessories such as wide-eye lens, phone covers and powerbanks on Courts Singapore, so don't miss out! Catch the exclusive Courts sales and promotions for your best mobile phone deals.
Cameras: Snap the perfect shot with Courts' wide range of cameras. If you are an amateur shot, check out the series of point-and-shoot cameras offered on Courts. If you are a professional shot, Courts Singapore also has a special series of photography equipment for all your camera needs. Get a camera kit to help maintain and care for your camera, or a video camera to capture all the perfect moments in your life.
Home Appliances: If you want a new kettle, standing mixer, oven, or air-conditioning sets, you cannot miss checking out Courts Singapore's website. Pamper your wife with a new oven, get your husband a new Bluetooth headset, put a smile on your kid's face with a new Kinect. Whatever you need, Courts Singapore has a large selection of brands for your shopping, so that you will be able to choose your favourite trusted brands for all your household gadget needs.
Furniture: Courts also offers a wide range of beautiful and versatile furniture pieces that can carve out zones and make room for every member and their activities for your homes. Whether you are looking for a new sofa top, a dining table set, an office chair or a new stool, Courts Singapore has gorgeous furniture pieces for your needs. Find a headboard to complement your new bed, or a new sidetable to show off your latest audio systems! Check out the hot Courts promotions and Courts sales to get great savings for pimping up your homes.
Health & Fitness: For the fitness buffs, be sure to check out the range of fitness accessories and gadgets Courts has to offer. Check out the range of newest sports watches available on Courts Singapore! Sport watches are a rage today because they help you monitor and track the rate of your exercises - crucial to maximising your workout plans and getting the best performance from your body!
Flowers & Gifts: That's right, for this special season of love, Courts has a special section dedicated to flowers and gifts. Charm your other half with a bouquet and get downright ridiculous savings on your flowers. Far East Flora takes the frustration out of Valentine's Day and puts the romance back into your relationships with its delicately wrapped bouquets. Put a smile on her face without breaking the bank with Courts promotions and Courts sales; get the most bang for your buck.
The Courts Outlet with the Mostest
If you are a bargain hunter who is constantly on the lookout for massive discounts on the latest quality household and electronic goods, Courts Megastore at Tampines is the absolute place for you to visit.
Situated at Tampines North Drive 2, the 128,000 square feet Tampines Megastore has been diversifying its product and service offerings to enhance shopping experience and increase customer satisfaction. Keep your eyes peeled for storewide sales in this Courts Megastore as it heralds in the changes and during the year-end festive period.
What's more, there are free shuttle buses running between Bedok, Tampines and Pasir Ris MRT stations and Courts' Tampines Megastore daily to make getting there a breeze. So swing by the newly revamped Courts Megastore at Tampines today and fill up your shopping trolleys without blowing your budget!
Joining the Internet Fraternity
Acknowledging the pervasive force of the Internet, Courts is also one of the pioneer retailers to launch its first online store in 2003.
With Courts online store, customers can browse through Courts latest brands and product offerings at the comfort of their own home! The different household items available are categorized into the sections: Home Appliances, TV & Entertainment, Computing & Mobile, Smart Tech, Furniture, Bedding & Mattress and Clearance in the Courts Singapore website so click away to find what you are looking for. To make your online shopping even easier, Courts further curates the items into the various types so that you can find exactly what you need or want. For instance, if you are looking to purchase a new mobile phone, click on the Computing & Mobile section and you will find among others, a tab for Smart Phones where you can shop for the smart phones sold in Courts. It is that simple and completely fuss-free!
To top it off, every key detail that you need to know about the product is there online for all to see from its price to its technical specifications, colour, dimensions and whatever is applicable for the product. Indeed, the company's online and offline retail presence is a great assurance to many customers as they are able to check and test the products as well as seek the advice of Courts trained service staff when they collect their purchases from the physical Courts store most convenient to them. Being able to tangibly see and feel the items you have bought is especially important as household items and electronics products are often large ticket items and the last thing you want is to receive an expensive item that looks entirely different real life and of inferior quality or worst still, has defects.
Courts give you the best of three worlds. Not only can you fill up your (virtual) shopping carts via e-shopping and avoid the surging shopping crowds, you get the best price deals and full assurance that your purchases are accounted for by the trusty physical presence of Courts retail stores sprouted across the island. So start shopping away at Courts Singapore website for a most satisfying retail therapy experience!
Easy online payment options
Courts has indeed thought it all out to maximise your online shopping experiences! Once you are ready to cart out your shopping, Courts webstore allow you to pay through whichever type of credit cards (Visa/Mastercard/Amex) you choose to or have. Moreover, if you are DBS or UOB credit card holder, you will get to enjoy a 0% instalment payment plan for a period of either 6, 12 or 24 months for purchases of $500 and above. Not a DBS or UOB credit card holder, click here to and enjoy up to 3% cashback.
Courts' Unbeatable Price Promise
Apart from being one of the most sought-after electronics and furniture retail giant in Singapore, Courts' incredible price guarantee to customers is something that most of its competitors cannot match.
Courts' "30-day Lowest Price Guaranteed or 300% Price Difference if you find a lower price at our competitors" is one of its strongest selling points. Basically, what it means is that Courts promises to refund its customers up to a whopping 3 times the price difference of the item they bought from Courts if they are able to find the exact same item selling at a lower price from a rival retailer. Check out Courts website to find its list of competitor retailers. The price match is also extended to its rival competitors' and sellers' online prices and so it is safe to say that Courts really has got it all covered!
You may wonder, how does Courts fulfil this enticing price promise to customers? To ensure maximum customer satisfaction and lowest prices in town, Courts sends independent auditors to check its prices against rival competitors'. Yes, that is how dedicated the team at Courts are! Doing all the hard work of price checking to ensure you get the cheapest deals so that you don't have to. Kudos to Courts for that!
Do however note that the price match and subsequent refund only applies for products that are identical in brand, model, warranty period, payment period and mode of delivery and offered by rival retailers. Products sold at special prices by selected Courts outlets during promotional periods, warehouse sales and clearance sales cannot be used for price match refunds. So do remember, to bookmark Courts official website to be kept in the loop of the latest promotions and bargain deals in its various outlets.
Courts' Coupons Codes and Discounts

With its lowest price guarantee policy, you think that it is impossible for prices to drop even further. Surprise, surprise. Courts one up itself with the frequent coupon, promo and discount codes on its website. Purchase $499 and above in Courts webstore and get $60 off with the promo code FREE60. Spend $899 or more and get $110 in discount with the promo code FREE110.
And besides having one section of the website dedicated to items on clearance sales, it has discount codes for selected household products from electrical appliances to bedding and furniture. Using the coupon codes is also as easy as ABC. Simply key in the particular discount or promo code when prompted before you check out your purchases. So do go in to Courts website regularly to check out what great deals are in store!
Get additional savings on top of Courts promotions and Courts sales with ShopBack's cashback!
To give you the maximum value for your money, ShopBack has specially put together a list of the top Courts promotions and Courts sales to help you keep track of the hottest deals on Courts Singapore. This list of Courts promotions will be regularly updated by a dedicated team at ShopBack Singapore, so be sure to check it out regularly to get the most value for your money.
ShopBack gives you up to 3% cashback for your purchases on Courts on top of the Courts promotions and Courts sales, so be sure to shop for Courts products on ShopBack for the best deals to make the most of your money!
Courts Singapore has been able to maintain its position as Singapore's top favourite megastore for all your electronic gadgets and household appliances is because of its commitment to top-quality customer service.
Get the best prices and services with Courts Singapore. One key feature of Courts Singapore is that it offers flexible payment plans, so that you will be able to manage all the house and car mortgages comfortably. Choose from a range of payment plans and select a plan that you will be comfortable with; you can even make $1 down-payments for your purchases and enjoy up to 72 months for your repayment term. Get your repayment plans approved within 15 minutes - Courts Singapore makes furnishing your homes quick, easy and affordable.
With its novel Courts Flexi-Scheme, COURTS has cemented its reputation as the only electrical, IT and furniture retailer in Singapore to provide in-house credit facilities that give customers the flexibility of paying for their purchases through affordable payments.
To further ensure your full satisfaction and put your mind at peace, Courts Singapore also practices a 30-day exchange policy, so you will able to exchange your products if you are not satisfied with the good you purchased. Refer to the Courts website for more details on their 30-day exchange policy!
Courts also gives you free shipping with a minimum spending of $200, so don't worry about how you are going to bring your bulky purchases home. Just shop from the comfort of your sofa and have all your favourite products delivered right to your homes!
You can also join up with Courts membership to make the most of Courts promotions and Courts sales; receive additional discounts and savings with Courts Singapore's promotions today.
Courts' Operating Hours and Customer Service Information
Courts' 15 outlets in Singapore are opened from either 10 a.m or 11 a.m. to 10 p.m. daily. Its online store, on the other hand is available for customers to shop and order their purchases 24/7.
And if you have queries about your Courts purchases and orders, warranty and services you can drop by any Courts outlets or buzz the customer hotline at 1800 222 6868 to speak to their friendly customer service representatives. Their phone lines are opened from Monday to Saturday, 10 a.m. to 7 p.m. and on Sunday from 10 a.m. to 2 p.m. Alternatively, if you prefer to pen down your queries, you can drop them your enquiries here or drop them a private message on their facebook account page.
So whatever you are tripping on, Courts is the trusted retailer you can count on to buy something you or your family and friends adore this Christmas. So start your shopping spree with Courts online or its physical store today! And last but certainly not the least, remember to be wise and shop for your Courts' products via ShopBack to get up to 3% cashback.