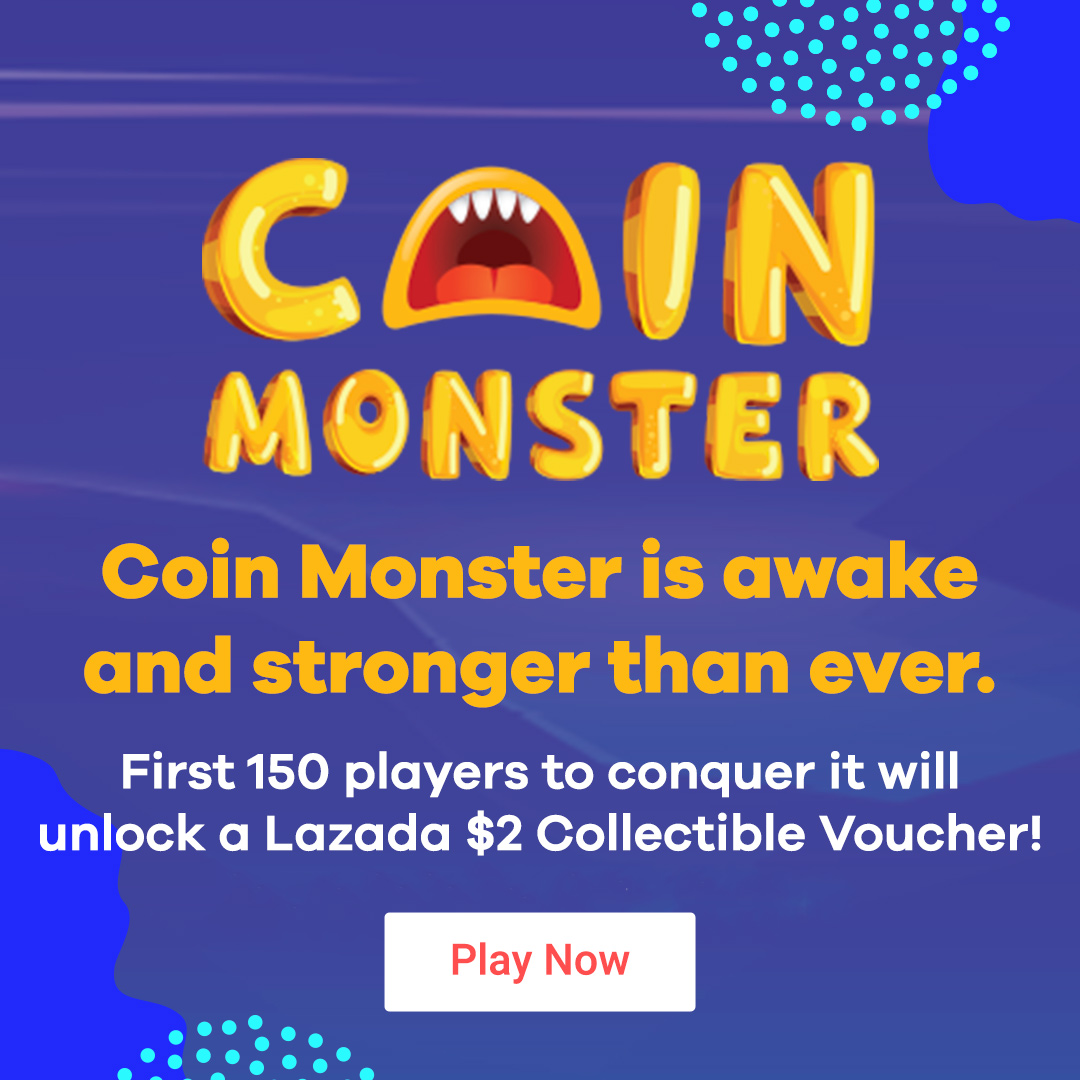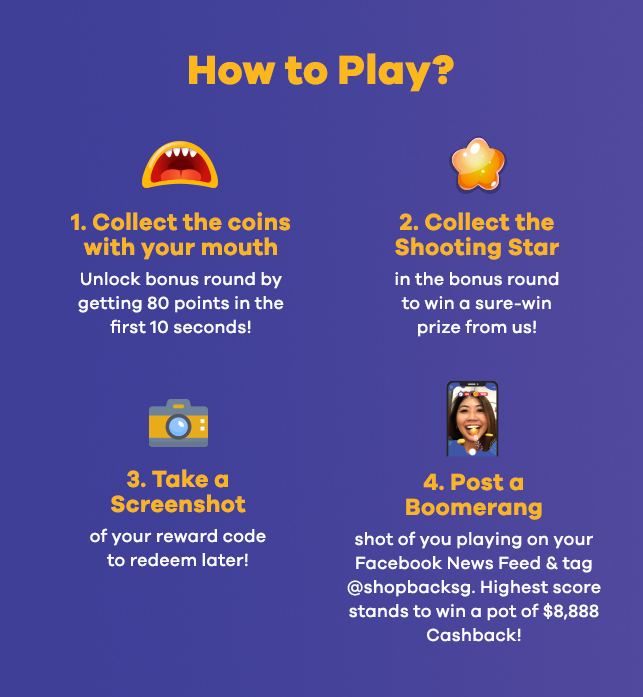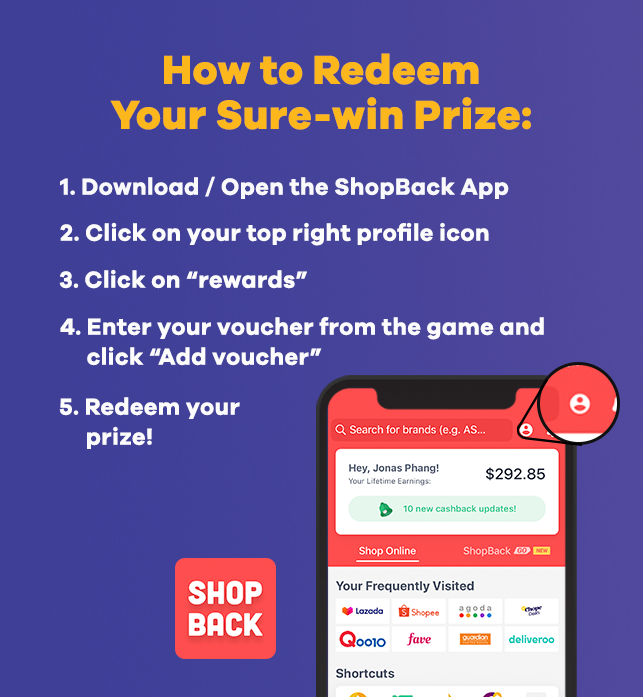 Terms & Conditions
Only players who share and tag @shopbacksg as a Facebook post are in the running for the $8,888 Prize Pot.
Facebook profiles should be set to public and users should be reminded that any post that is later deleted shall cease to become an eligible entry.
Additionally, the $8,888 Prize Pot shall be equally disbursed in the event of multiple winners sharing the same high score. ShopBack reserves all rights and reservations in the selection of winners and division of prizes.