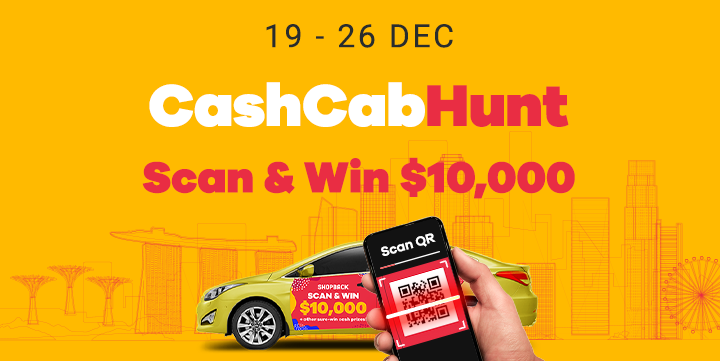 19-26 Dec Cash Cab Hunt Terms & Conditions
Cash Cab Hunt is open to both existing and new ShopBack customers.
Customers can only join the Cash Cab Hunt from scanning the QR codes from ShopBack Cash Cab from 19-26 Dec.
To qualify for the $10,000 draw, catch the ShopBack Cash Cab on from 19-26 Dec.
ShopBack Cash Cab map will reveal 6 locations where the Cash Cab is roving at on 22 Dec 2-8PM.
Increase your chances of catching the Cash Cab with the map and use the map to find out the location of the ShopBack Cash Cab at different timings.
ShopBack Cash Cab may not be stationary at all times.
ShopBack customer is limited to one time redemption regardless of cabs scanned.
Clues on the ShopBack Cash Cab location on 22 Dec 2-8PM will be revealed on ShopBack's Facebook and Instagram page.
$10,000 Lucky Draw Winner will be randomly picked and announced on 26 Dec 2019 9PM, via ShopBack's Facebook page.