At ShopBack, we believe that good things must share. The folks over at Popcorn are doing a giveaway where the winner will get a year's worth of movie tickets in Singapore. Excited? here are the tantalizing details. In addition, we will be covering some of the movies to watch in 2018 as well.
How Much is a Year's Worth of Movie Tickets Worth?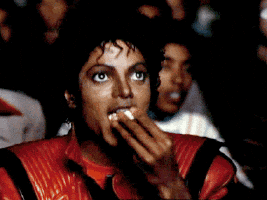 Glad you asked. Here is the cost of a standard movie ticket in Singapore.
Adult Movie Ticket Price (2D Films)
Across all four of the major cinema chains, the average price of a standard weekday ticket is $8.60 while the standard weekend ticket costs $12.80.
Keep this in mind.
Giveaway Grand Prize
For this giveaway, the grand prize will be a year's movie tickets; One for each week which adds up to 52 tickets for the whole year. This means that if you watch a movie every weekend, you'll be getting close to $665 in movie tickets. To put this in perspective, you can buy  130 plates of 'cai png' with this amount! Plus, you'll be able to catch any of the latest movies, all for free if you win the prize. Even if you don't win the grand prize Popcorn is giving away 20 sets of tickets as consolation prizes.
Price of Admission
To take part in this contest, all you need to do is to take part in this quick survey which will take 5-10 minutes of your time. Do read the terms and conditions before you proceed.
Upcoming Movies to Watch in 2018
Writing about this giving got me a little excited about upcoming movies you can watch if you win. 2018 has been a good year so far for movies with gems like Disney Pixar's Coco, Lady Bird, The Shape of Water and the much-anticipated Avengers Infinity War being released. The latter half of the year is proving to be rather exciting as well.
Crazy Rich Asians (August 23)
Adapted from the novel of the same name by Singaporean American novelist Kevin Kwan, Crazy Rich Asians is loosely based around his childhood in Singapore. The book and upcoming movie revolve around American-born Chinese economics professor Rachel Chu, who accompanies her boyfriend to Singapore for his best friend's wedding. She then discovers that her boyfriend belongs to an insanely high SES family with a dark past. Most notably, this movie is known for having a primarily Asian cast which has been a step forward for Asian representation in Hollywood. Parts of the movie were also filmed in Singapore so look out for those familiar landmarks.
Fantastic Beasts: The Crimes of Grindelwald (November 16th)
Here's a secret. I have read any of the J.K. Rowling books or watched movies from The Harry Potter series. My introduction to this universe was actually the first Fantastic Beasts and Where to Find Them released in 2016. Thus, I'm excited for the next chapter where the protagonist Newt Scamander will team up with Albus Dumbledore to bring dark wizard Gellert Grindewald to justice.
Ralph Breaks the Internet: Wreck-It Ralph 2 (November 30th) 
The original Wreck it Ralph Ralph released in 2012, was a surprisingly sweet hit considering that the Wreck it Ralph game property was not as well known. The upcoming movie upsizes their video game adventures as Ralph and his friend Vanellope von Schweetz are set to explore the wide world of the internet.
As Disney owns the property, you'll get to see exciting cameos and crossovers from the Disney Princesses, Marvel Superheroes, and even Star Wars characters.
Aquaman (December 18th)
Although DC movies have been rather hit and miss, there seems to be hope for Aquaman. One of the bright spots of the Justice League movie in 2017 was Game of Throne's actor Jason Momoa's take on the Emperor of the Oceans. Malaysian born director James Wan is set to helm this movie and hopefully, he will be bringing some of that DC magic seen in Wonder Woman to Atlantis. The movie promises to let us explore more of DC's rich universe along with some heart-pumping action in the Ocean.
To help me keep track of it all, I used the Popcorn app and added these movies to my watchlist where I was able to find more information, and even trailers as well.
Plus, let us know in the comments what movies you are looking forward to in 2018.
Read More: Popcorn Singapore: The Smarter Way to Enjoy Movies
Recent posts
Related Posts
ShopBack Stores in Other Countries