You, yes you. If you are reading this in Singapore, there is a chance that you may be stuck in a crowded MRT train travelling to and fro from your job.
Maybe you can't remember the last time you took a vacation. Maybe the stress from work is getting to you. But a look at your bank balance tells you that the only way you can go overseas and feed your wanderlust is to take the boat to Pulau Ubin.
Just yesterday, ShopBack hosted our very first Facebook Live event, where we got Gina and Daniel from Sunrise Odyssey and Carol from The ShopBack Smarter Way Community to talk about their travels.
Having traversed 12 countries in a year for under $10,000 per person on their Footprints Across Asia journey, It'll be safe to say that Gina and Daniel know a bit about stretching their dollar while travelling. Similarly, Carol and her husband Rakcent made their way across Europe and spent very little as well. If you missed their video, fret not as this article will serve as a guide to cover the best tips and advice they have shared. We will be covering:
Sunrise Odyssey's Trips

Carol and Rakcent's Trips

Budgeting Tips

Travel Tips

Memorable Experiences

Sunrise Odyssey's Trips
Both Gina and Daniel run their travel blog Sunrise Odyssey. This is where they document their travels to countries and locations that are off the beaten path. The highlight of their travels is definitely their Footprints Across Asia overland journey from Asia to Europe. Starting their journey in China, they made their way across Mongolia, Kazakhstan, Kyrgyzstan, Tajikistan, Uzbekistan, Turkmenistan, Iran, Armenia, Georgia, Turkey and ending their travel in Greece. This was all done in about a year and they spent about 35 USD/day per person on average. Additionally, they spent about 1 month in each country which meant they had the time to immerse themselves in the country's culture.
Words can't do their amazing journey justice so check out this Hyper-lapse video they have made.
Carol and Rakcent's Trips
Similarly, Carol and Rakcent made their way to Iceland, Italy, Sri Lanka and Cambodia recently. Although they have not traveled to as many countries, Carol and Rakcent are quickly catching up. In my opinion, the highlight of the trips they had made recently, was their trip to Yala National Park in Sri Lanka.
For context, Yala National Park has the are with the highest density of wild leopards in the world. Accompanied by a highly trained safari driver and a Department of Wildlife Conservation Wildlife Tracker; Carol and Rakcent went 12-hour long safari game drive to spot the elusive leopard. Even though they were at the right place and right season, spotting the leopard was not easy as they had to pay attention to the signs of monkeys making alarm calls and animals scattering. They were very fortunate to have spotted the wild leopards twice during the trip. certainly something we don't see every day in Singapore.
Budgeting Tips
Footprints Across Asia Budgeting Tips
Having spent only spent about 10,000SGD per person on their 10-month trip; here is how they managed to save.
Skip the planes – Travel overland via public transport
Opt for overnight transport – If you are not too picky about where you sleep, you can save money by taking things like overnight trains or buses
Avoid expensive accommodation – Do homestays with the locals, backpack hostels, couch surf and even camp outdoors to save on accommodation and immerse yourself in the country
Be prepared to cook – Get a portable gas stove on sites like Lazada
Carol and Rakcent's Iceland Budgeting Tips
For their 10 day trip to Iceland, Carol and Rakcent made their way across Þingvellir National Park, Iceland's Golden Circle, Gullfoss Waterfall, Seljalandsfoss, Skogafoss, caught the Northen lights at Árnes, and visited the plane wreckage at Sólheimasandur.
To get there, you can consider Finnair. The airline connects Singapore to Iceland with a transit in Helsinki for about SGD1000 both ways. Do look out for sale periods as prices can be significantly lower. To save, they booked their flights on Expedia via ShopBack for up to 9% cashback. Coupled with their use of credit cards which gave them miles and cashback; they saved more on their tickets.
Moreover, they rented a campervan to explore Iceland. A campervan like the Go-Smart Camper 2 pax is estimated about to costs an estimated 125SGD a day.
Although it is not the most luxurious form of accommodation, it helped to bring costs way down. The camper van was convenient as well, as it was accommodation, transport, and kitchen rolled into one. This helped them save on food as well as they could get food from the BONUS supermarkets in Iceland and cook it in their campervan. As meals in Iceland's restaurants cost about 40SGD a meal on average; it helped them save quite a bit.
Travel Tips
Overcoming The Langauge Barrier
During the Facebook Live video, commenter Joyce asked for tips on how to cope with the language barrier.
Carol talked about their trip to Cambodia and what they did to overcome it. What they did was to make laminated greeting cards with a Hello and a smiley face along with the words "Your country is beautiful and we love it" in Cambodian. This was a great icebreaker as they locals opened up to them after seeing the card and their smiles. More importantly, you need to show that you are really making the effort to communicate with them.
In a similar way, Daniel and Gina did their homework. For their trip to Uzbekistan, they learned basic Russian words and practiced speaking them at night with each other. In addition, they communicated using sign language. Even though they didn't speak their language, they could still communicate as they were making the effort to do so without getting frustrated.
Must have items in your backpack
Another commenter Su Zanne asked what are the must-have items you need for a solo traveler.
Carol recommended that you carry hairspray around as a means to protect yourself with the element of surprise. Carol added that you should be more cautious when going out at night and do a bit of research about the area.
Daniel and Gina added that you should make soft and hard copies of your passport and carry them on your phone and on your person respectively. In addition, you should find out where the Singapore embassy is as well.
Memorable Travel Experiences
Exotic Food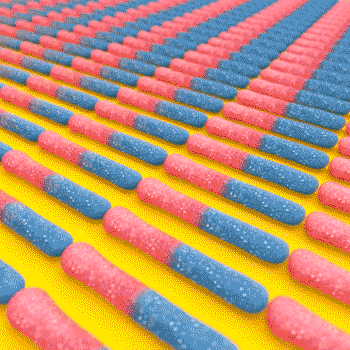 Another commenter Tricia Chan asked about what was the most exotic food that they have eaten. This question is not for the faint of heart.
Daniel and Gina recounted the time they had Sheep's Brain Pasta in Iran. Interestingly enough, the texture was similar to salty hard-boiled egg whites and was not as disgusting as they thought. Daniel went one step further when he ate Sago worms in Sarawak. The worm was still alive when Daniel ate it, and he compared the texture of the worm to a grape that was tasteless.
Interaction With The Locals
On their trip to Iceland, Carol and Rakcent got into a argument. Having been warned that they should keep their camper van on the beaten path, Rakcent drove the camper van into the snow to get into a good spot to take photos of the gorgeous landscapes there. With Carol waiting in the camper van, Rakcent went out to seek help and managed to find a stranger's house. There he explained the situation and was invited to have tea with them. After a nice cup of tea, they eventually went to help get their camper van out of the snow.
Sacrifices Made
Lastly, commenter Chen Zhirong asked about the sacrifices they had to make in order to travel. Both couples talked about how they had to make sacrifices for their career and how there was the opportunity cost incurred for not working during their travels. Despite all this, both couples agreed that the memories they made and the experiences they had were so memorable that they wouldn't have it any other way.
---
Inspired? Check out ShopBack's Travel page for the latest deals on flights and hotels and let us know in the comments what is the craziest adventure you have been on.
*Featured Image from Sunrise Odyssey.
Recent posts
Related Posts
ShopBack Stores in Other Countries