Looking for a relaxing holiday with the family? Maybe start considering a spa town. What better way to unwind than to spend a long weekend in an outdoor hot spring surrounded by nature, away from the hustle and bustle of the busy city. We'll even make your decision easier by showing you the best spa towns around the world, with each one having something unique. Just looking at these hot springs will even make you start to feel relaxed.
Already looking for a hotel to book your next vacation to a spa town? Enjoy 9% Upsized Cashback with Expedia from 11 – 13 July!
---
Soak & Relax at These Amazing Spa Towns Across The World
1. Kaga, Japan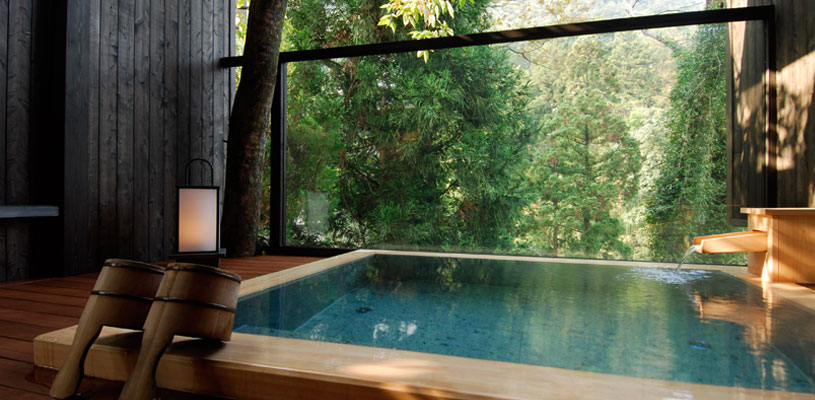 Yamanaka Onsen, a Japanese hot spring resort, is nestled in the mountains where the traditional culture of Yamanaka lacquerware prospered. Running through the center of the beautiful green Kakusenkei valley is the Daishoji River. In the valley, you can find many Japanese-style hotels( also known as ryokans) with beautiful views and sounds of the river.
The onsen is located in the city of Kaga, Ishikawa Prefecture, Japan, and is one of the largest of the three prefectures which constitute the Hokuriku region of Japan. With an amazing rustic scenery all around the town, even when you're not relaxing in one of their many hot springs, you can visit Mount Hakusan (one of the highest mountains in Western Japan) or the Natadera Temple.
Best time to visit: Autumn (September – December)
Average flight price: From $334
2. Moree, Australia
A place of relaxation and rejuvenation, Moree is in the beautiful Gwydir Valley in northwest New South Wales. Moree is also known as the Spa Capital of Australia, thanks to the town's abundance of hot springs and mineral baths. The main baths are located at the Moree Artesian Aquatic Centre where there are two public hot spring pools, a swimming complex, and a wellness centre offering various hydrotherapy treatments.
You can spend a whole day just soaking in their hot artesian springs, which are sourced naturally from deep inside the Great Artesian Basin, and discover the therapeutic benefits of the mineral-rich waters that Moore is known for. And when you're not doing that, you can visit their beautiful heritage buildings, museums or even try fishing in the Gwydir delta waterways.
Best time to visit: Summer (December – February)
Average flight price: From $381
3. Baihe, Taiwan
Baihe District is a district located in Tainan, Taiwan, known for its hot springs and lotus farming. Try Guanziling Hot Spring which is famous its their rejuvenating mud baths or check out the Burning Water, also known as the Fire and Water Spring, a naturally occurring pool that has been on fire for over 300 years.
There are many many scenic areas and temples to visit in the Baihe district itself, like the Biyun Temple which is also known as the Volcanic Temple. A historical monument located on the south hill of Pillow Mountain in Tainan. You can also enjoy watching the lotus blooming season if you visit during the right time.
Best time to visit: Lotus Blooming Season (June – September)
Average flight price: From $141
4. Haymana, Turkey
Haymana is a spa town in the Central Anatolia region of Turkey and a great spot for sampling a traditional Turkish bath. The various pools and springs are volcanically heated and their high sulfur content is said to be sought by many people to help various health issues like arthritis. The thermal waters of many spas in this town have been tested by the Turkish Ministry of Health, and are even deemed safe for drinking.
Most of the hotels in Haymana have their own spa facility so you can enjoy your vacation without ever leaving the hotel.
Best time to visit: Spring (April – May)
Average flight price: From $695
5. Chaudes-Aigues, France
Locals here are called Caldaguès, from the Latin meaning 'hot waters', hence the name, Chaudes-Aigues. As its name suggests, there are thirty natural hot water sources with temperatures ranging from 45°C to more than 80°C. The most famous being the Par river with a water temperature of 82°C, the hottest in Europe.
The water from the Par river is channeled to The Centre Thermoludique Caleden Spa for the treatment of rheumatics, used in a variety of innovative ways, including providing visitors with waterfalls, geysers, and even a 'musical bath' on the centre's roof.
Best time to visit: Spring (March – June)
Average flight price: From $1060
---
These towns will be sure to be a great way to blow off some steam at the end of a long work year.
Recent posts
Related Posts
ShopBack Stores in Other Countries