The podcast space is filled upon hours and hours of talk shows. Almost every topic imaginable, there is a podcast for it. With thousands (possibly millions) of podcasts being released, we recommend a list to get you started on this journey. Maybe you could check out some cool wireless earbuds to complete your podcast listening experience as well.
Subscribe to our Telegram channel to stay updated on our latest upsized Cashback deals and blog posts!
---
News
BBC World Service Global News Podcast
Get your worldwide news update with BBC's Global News Podcast. The podcast is delivered twice on weekdays and once on weekends. If you're also looking to catch up on news the past month, the podcasts can be downloaded for up to 30 days after its release.
Vox: Today Explained
Vox's Today Explained dives deep into a major news topic for the day. The podcast invites an expert or guest to give their views regarding the single issue accompanied by context and related history. If you are more interested in exploring topics more deeply, give this podcast a try.
Education
Revisionist History
Are you a fan of Malcolm Gladwell's books? This podcast should be right up your alley. In this podcast, Gladwell explores an event from the past and seeks to reinterpret the facts and possibly uncover something overlooked or misunderstood in popular consensus. One of my favourites would be when Gladwell discussed the change in the recipe for fries made by McDonald's.
Stuff You Should Know
Stuff You Should Know (SYSK) is both a podcast and video series which explores a whole range of topics. SYSK references pop culture and conspiracy theories at times which adds some comedy. Despite the research the hosts put into their shows, they strictly do not label themselves as experts on topics which makes the podcasts more laid-back and casual.
Local
LITO
The LITO podcast is hosted by Dan and Rebecca, an entrepreneur and photographer respectively. The podcast has ventured into topics that have trended in the local sphere. Basically more of a discussion of thoughts and opinions on issues like their careers, travel and even mental health care in Singapore.
OKLETSGO
OKLETSGO is catered towards a more Malay speaking audience as majority of the podcasts are in Malay. However once a week, OKLETSGO releases an English podcast for listeners. Issues discussed are mostly local and a discussion between 3 close friends who bring in their personal experiences and views as well. There's a good amount of jokes and comedy mixed into their podcasts which is born naturally from their close relationships.
Misfits: Wisdoms with unconventional Singaporeans
Misfits: Wisdoms with Unconventional Singaporeans seeks to shine the spotlight on Singaporeans who dared to be different in chasing their dreams. The guests have included a local toymaker, the head of an artificial intelligence company and even a psychiatrist. If you're needing some wisdom and inspiration to pursue something different in life, give a listen to this.
Economical Rice
Economical Rice discusses everything under the sun in Singapore and dives deep into the economics of some quintessentially Singaporean ideas. For example, the podcast explored the economics behind a dish many Singaporeans love: fish soup. Other themes that have been discussed include the hype around bubble tea. From time to time, guests join the podcast during Podcast Spotlight to share on over arching topics such as love, debate and medicine.
Entertainment
Serial Podcast
Serial is partially entertainment and partially educational. The investigative journalism podcast is split into different seasons with each season narrating a true story. The stories have ranged from dramatic legal cases to gruesome murder. Serial adds an element of mystery and intensity to these stories in audio form. If you love crime mysteries, you'll love this.
My Favorite Murder
My Favorite Murder discusses famous, weird and downright gruesome murders that have happened throughout history. The hosts usually select murders based on certain themes such as cannibalism, sex crimes, unsolved ones and many more. One of the cornerstone traits of the podcast is to lighten things up with comedic and pop culture references to make conversations about murder more palatable.
---
Comedy
The Joe Rogan Experience
The Joe Rogan Experience podcast is arguably the most popular podcast globally. If you aren't familiar, Joe Rogan is most famous for formerly being the host for Fear Factor and has gone on to be a comedian, UFC commentator and many more. Rogan's podcast is mostly hanging out with famous guests from different fields like comedy, sports and everything else. They talk about anything and everything under the sun with a lot of laughs in between.
---
Conan O'Brien Needs A Friend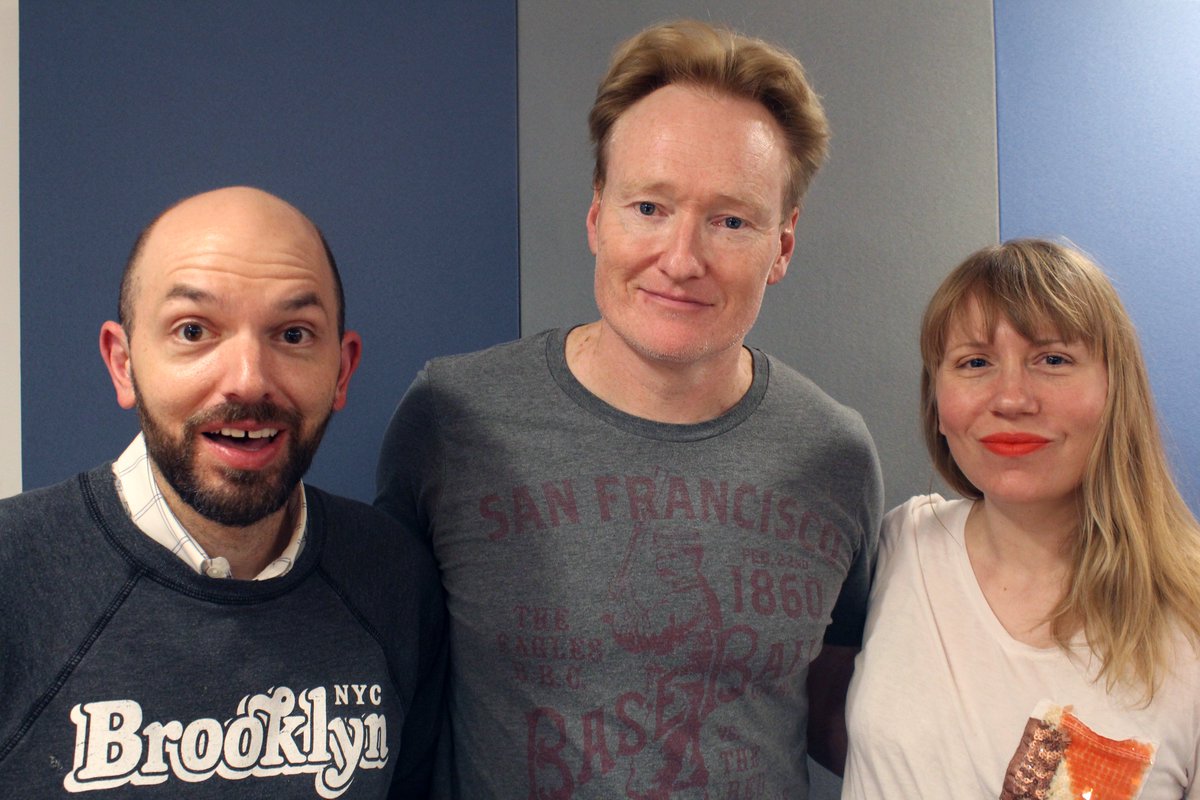 Conan O'Brien, the famous late night talk show host and comedian, invites celebrities and puts them in an awkward situation: he asks them if they could be his friend in his lonely life. O'Brien is well versed in self deprecating humour and pulls this off well with his guests which have included Adam Sandler, Will Ferell and even Michelle Obama.
---
Gaming
Giant Bombcast
Giant Bombcast is the weekly podcast released by Giant Bomb which is a video game website that does reviews, commentary and news on everything in the gaming sphere. The podcast condenses events in the gaming world and discusses emails sent in by listeners as well. Recordings of the podcast are also available as a video livestream. Recently, some of the episodes have given some airtime to popular media like movies and TV shows.
Retronauts
Fans of retro gaming should be familiar with the Retronauts podcast. The podcast discusses games from older-gen consoles such as the N64 and Sega Saturn which still have huge followings all over the world. Each episode is dedicated to different generation consoles and games from a certain era with some focus on Japanese Role Playing Games (RPGs).
FUT FM
FIFA is a pretty popular game in Singapore. Almost by default, football fans also enjoy playing FIFA as well. FUT FM, hosted by 2 FIFA Youtubers, discusses gameplay tips as well as the competitive online aspect of the game. If you plan on upping your game, we recommend this.
---
Podcast apps
RadioPublic
RadipPublic is very convenient to use. There is no need for the creation of an account or login credentials. The app allows you to download podcasts for offline listening and also add private RSS feeds. Last but not least, RadioPublic has over thousands of podcasts for you to listen to.
Castbox
This app is easy to navigate and has a clean interface. Sign with either your Gmail, Facebook and even Twitter account. Podcasts on Castbox can be downloaded for offline streaming and you can sync your favourite podcasts across multiple devices. However, the free version limits users to a certain number of subscribed podcasts.
Google Podcasts
Google has its own dedicated podcast app which is a must-have if you own a Google Home speaker. On Google Podcasts, you can adjust playback speed, sync it with Google Assistant and directly adding in podcasts from Google searches.
Overcast
Overcast works as well as other podcast apps but it is fitted with quite a number of pretty cool features. The app includes audio features which improve the listening experience. It has Voice Boost which helps to normalise the sound levels of the speaker in the podcast There is also Smart Speed which helps to cut away any awkward silences found in podcasts.
Spotify
Everyone knows and probably uses Spotify regularly. If you're a regular user of Spotify already, this would be pretty convenient for you. The music streaming app has all the popular podcasts you want to listen to. Much like the music found on Spotify, podcasts on the app are categorised into different genres such as Educational and Sports & Recreation.
Castro
Castro's appeal is in its clean and simple interface. Apart from an archive function of podcasts, there isn't any bloat of unnecessary features. The latest Castro 3 also comes with a night mode, perfect for late night listening.
Abel Tesfaye
Abel is a huge fan of Dad Jokes. Here's one: In a boomerang shop: "I'd like to buy a new boomerang please. Also, can you tell me how to throw the old one away?"
Recent posts