Tell me if you agree with me: You want to get the best for less when you shop.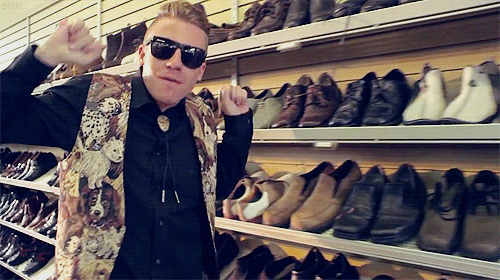 But, have you ever considered shopping at a thrift store? There are loads of fashion and treasures at thrift stores if you know where to look! Cheap price tags, unique designs, sustainable fashion and charity work – thrift shopping provides the perfect shopping solution.
Here are 8 thrift stores in Singapore you can check out for all of your shopping needs!
1. New2U Thrift Shop
Opened in 2000, the New2U Thrift Shop operates under the care of volunteers and sells a wide range of luxury brands, preloved clothing, accessories, shoes, household items and books. For as low as $1, you can bring home a piece of history whilst contributing to Star Shelter and Singapore Council of Women's Organisation (SCWO).
It is best to visit on Tuesdays for the Student ½ Price Day and during the last 2 working days of each month for ½ price promotion on all items (except books, jewelry, watches, toys, and $1 items).
Visit New2U Thrift Shop's Facebook page for more information on how to donate and volunteer.
Opening hours:
Monday to Friday – 10.30am to 2.30pm
Last Sunday of the month – 11am to 2pm
Closed on PH
Address: 96 Waterloo Street Singapore
2. The Salvation Army Thrift Store
The Salvation Army has been around since 1935 with a commitment to the less fortunate and marginalised communities. Proceeds from their thrift shops go to the underprivileged and victims of natural disasters.
Many of their donations come from not only the community, but also official retail brands. With a mix of donated and new goods, you are sure to find the most extraordinary vintage and even designer pieces at the most competitive prices.
Read: 5 Salvation Army Family Stores You Need To Thrift-Shop In
3. REFASH
REFASH was founded by Aloysius Sng in January 2016 with the goal of reducing clothes wastage in Singapore. Anyone can sell and buy "like new" clothing on the REFASH online store, as well as offline stores in Pomo, City Plaza and Orchard Gateway.
Shop (and sell) clothing that are as good as new but unlike other C2C platforms, REFASH handles all the selling and mailing for you, including responding to queries and returns. Like normal e-commerce sites, you can even request for a refund within 14 days if the items you received were misrepresented in any way. Want to verify the quality for yourself? Head down to their 3 brick and mortar stores so you know you are getting what you are paying for.
Opt to sell your items in the offline stores and you can earn shopping credits that can be redeemed for vouchers from some of your favourite brands like Topshop! What's even better, items that are not sold after a period of time will be donated to charity.
REFASH has truly outdid itself in revolutionising quality thrift shopping. If all of this has got you curious, you can always find out more on their Facebook and Instagram pages.
Addresses:
POMO: 1 Selegie Rd #01-01 Singapore 188306
Opening hours: 12 pm – 8 pm
CITY PLAZA: 810 Geylang Road, #03-130, S409286
Opening hours: 1 pm – 8 pm
ORCHARD GATEWAY: #02-09/10 Orchard Gateway, 218 Orchard Rd, 238851
Opening hours: 12 pm – 9 pm
4. Carousell
Carousell is a C2C platform that allows users to buy and sell lifestyle products, vintage goods and fashion items through listings on the app or online site. Simply snap, list and sell and wait for the offers to come rolling in!
You can even join interest groups as well so you know when that latest collector's item is for sale.
Read more: 8 Carousell & Shopee Tips to Guarantee Sales & Keep Lowballers Away
5. Shopee
Shopee is another C2C marketplace where you can shop and sell pre-loved items. Despite being a predominantly C2C platform, Shopee's platform also features many businesses that are selling brand new items.
Like Carousell, listing items is free and easy. It provides a Shopee Guarantee on purchases so you know you won't get cheated by sellers!
6.  Something Old, Something New
Something Old, Something New was founded by the Singapore Anglican Community Services to provide refuge and rehabilitation for those with psychiatric health challenges.
The shops not only sell thrifted items but also provide training and employment for those recovering from psychiatric conditions.
Shop at their Simei, Pasir Ris, Bedok, Yishun, and Jurong West outlets to find unique items at very low prices. Or you can even donate your new or used items to reduce waste and help someone in need.
Addresses:
Simei: 10 Simei St 3 Simei Care Centre
Opening hours: 9am – 5pm (Mon – Sat)
Pasir Ris: 534 Pasir Ris Dr 1 #01-266
Opening hours: 9am – 4pm (Mon – Sat)
Bedok: 89 Bedok North St 4 #01-91
Opening hours: 8am – 6pm (Mon – Sat)
Yishun: 426A Yishun Ave 11 #01-74
Opening hours: 9am – 6pm (Mon – Sat)
Jurong West: 499 Jurong West St 41 #01-812
Opening hours: 9am – 5pm (Mon – Sat)
7. Junkie's Corner
Junkie's Corner at Turf Club Road is the place to go if you're looking for interesting knick-knacks and furniture from another era. Just be sure to bring a good amount of cash, your bargaining skills and be ready to get down and dirty!
Address: 2 Turf Club Rd, Singapore 287988
8. MINDS Shop
MINDS Shop is another thrift store run by a non-profit organisation (Movement for the Intellectually Disabled of Singapore). If you ever shop for clothes, furniture, house wares, and other collectibles at the one of the MINDS Shop branches, you will be served by friendly and professionally trained MINDS beneficiaries.
Addresses:
MINDS [email protected]: 800 Margaret Drive, Singapore 149310
Opening hours: Monday to Wednesday, 10.00am – 3.00pm (Closed on PH)
MINDS [email protected]: 30 Woodlands Ring Road, Singapore 737883
Opening hours: Tuesday to Thursday, 10.00am – 3.00pm (Closed on PH)
MINDS [email protected]: 29 Rosyth Road, Singapore 546190
Opening hours: Tuesday to Thursday, 10.00am – 3.00pm (Closed on PH)
MINDS Shop [email protected] Healthcare: Blk 71 Redhill Road, #01-29, Singapore 150071
Opening hours: Tuesday to Sunday, 9.00am – 6.00pm (Closed on PH)
9. The Heart Bazaar
The Heart Bazaar is a non-profit online clothing store which sells second-hand clothing and off-season brand new clothing. Proceeds goes into funding charities like Save our Street Dogs and Viva Foundation for Children with Cancer. You can do good, just by shopping!
You can even shop from the closets of some of your favourite celebrities and personalities!
Read: The Best Flea Markets In Singapore To Visit This Weekend
Thrift shopping is not only cheap, it is also great for the environment and also sometimes helps the less fortunate. There's nothing like doing good while saving money!
Want to save more? Shop through ShopBack to earn Cashback on all of the best deals online!
Recent posts
Related Posts
ShopBack Stores in Other Countries