Cooking at home is the best way to eat healthily, and to have what to cook at home, you have to endure the often dreaded grocery shopping trip.
Dreaded or not, grocery shopping is a necessary task in the "Adulting 101" manual. You will be spending a considerable amount of your income on food, take it as a fact. The smart thing to do is to load your fridge with some healthy ingredients, so you don't waste your hard earned cash on expensive and less nutritious meals.
It is all about smart choices to save money and time! Check here what are the main supermarkets available, where should you shop for specific products and other tips on how to save on groceries.
Get the most Cashback for your groceries with our deals here!
---
What are the best supermarkets in Singapore to buy groceries?
The big chains
1. NTUC – Fairprice and Fairprice Finest.
Fairprice offers competitive prices in some of the household essentials, like toilet paper, detergents or sugar. Fairprice's policy is to keep a wide range of these essential products at a low price. They have a few outlets that are open 24h a day in case you run out of milk late at night.
Fairprice Finest's is the fancier brand of the group. At Finest, you can find a deli section with a good spread of curated meats, cheeses and also some international brands, like Tesco. If you prefer organic products, you will find them in the Finest aisles.
Address: Various locations
Website: www.fairprice.com.sg
2. Giant
The name says it all. You will find everything you might need here, especially if you are looking to do your shopping for the month in one go or buy in bulk. Giant is where you will find all the basics to fill your pantry when you have to feed a larger family. Giant also owns the smaller "Giant Express" outlets that are open 24h a day.
Address: Various locations
Website: giant.sg/
3. Cold Storage
Cold storage stands out for its broader selection of international brands making it a popular supermarket among expats. And they have prices to match. The essential products tend to be pricier than other locations, but they have a high quality for fresh produce, meats and seafood. Along with that, they carry a great deli and wines sections, organic fare, and 30% to 50% off deals on their readymade food such as roasted chicken, salads and sushi after peak hours.
For example, their outlet at One-North caters to the professional crowd that needs a quick bite for lunch during work days, so the offer of takeaway food is substantial.
Address: various locations
Website: www.coldstorage.com.sg
---
Neighbourhood supermarkets
Usually located in the heartlands of Singapore, these supermarkets are conveniently located near residential areas, which allows you to do your daily and weekly shopping without having to travel far. Here is the list of the popular ones.
1.Sheng Siong
Sheng Siong is where you will find reasonable prices for pantry staples and fresh goods alike. This supermarket offers a diverse spread of Chinese condiments, fruits and vegetables, some of them sourced locally, at competitive prices.
Address: various locations
Website: www.shengsiong.com.sg
2. Ang Mo supermarket
Ang Mo carries dry goods such as noodles and canned food, your favourite teas and jams, frozen fish, seafood, and soft drinks. You can still find some selection of fresh fruits and vegetables and meats and fish at their shops.
Address: Various locations.
3. U Stars Supermarket
Similar to Ang Mo, most of U Stars outlets offer great value at affordable pricing on your daily needs and are open 24h. From dry goods and snacks to drinks and breakfast products, you will find that the items are generally quite affordable. U Star is also available on Honestbee.
Remember to regularly update yourself on the latest Honestbee promo codes at Shopback for even bigger discounts!
Address: Various locations.
Website: www.ustarssupermarket.sg
---
Independent and speciality stores
1. Mustafa
Everything and anything you might need at any point in your life, you will find in Mustafa. They have competitive prices in everything and carry an unusually wide selection of Indian food products. Mustafa is often a very busy supermarket, especially on weekends. And due to its size, you can expect to spend a fair amount of time finding exactly what you need. This is the place to go if you need to combine your grocery shopping with shopping of any other goods: bedsheets, crockery, or watches.
Address: 145 Syed Alwi Road, Singapore 207704
Website: www.mustafa.com.sg
2. Sri Murugan
Sri Murugan is your friendly neighbourhood supermarket for all things Indian and the essential veggies, rice, milk and eggs. They are open until late and can deliver your groceries to your residence.
Address: Various locations.
Website: srimurugantrading.com
3. Ryan's Grocery
Are you a 'gluten-free buckwheat pasta' kind of person? If you have particular dietary requirements (gluten or nut allergy, lactose intolerance, etc.) Ryan's Grocery offers a great selection of organic, all natural products. It is worth exploring to discover new products on the market, and they are also known for their quality meats.
Address: 29 Binjai Park, Singapore 589831 Binjai Park, Singapore 589831
Website: www.ryansgrocery.com
4. Japanese supermarkets
If you enjoy Japanese cooking ingredients, there is no need to bug your friend next time he goes travelling to Japan. Singapore has several supermarkets where you can find all you need: Emporium Shokuhin, the large Meidi-Ya at Liang court, Yamakawa Super, J-Mart at Star Vista, among others. Japanese supermarkets are a smart choice to find quality fish, seafood and some top quality sushi platters and bento boxes.
Similarly, Koryo Mart carries all Korean goods needed to prepare delicious bulgogi.
---
Wet markets
Wet markets are your safe bet to find fresh produce at friendlier prices. You just have to remember to rise early and do your shopping in the first half of the day. Try Chinatown, Tekka Centre, Empress, Tiong Bahru, Whampoa or Geylang Serai wet markets. If you love fish and are willing to get up at 2am, head to the Senoko Fishery Port.
Do you prefer doing your grocery shopping online? We listed the online grocery options you have available here.
---
How much are you spending on the supermarket?
In a median income household, Singaporeans spend an average of 25% of their income on food. How much that usually amounts per month? It depends on the number of people in the family, but if we consider a young couple, that amount varies from $400 to $500/month on groceries. The amount almost doubles if people choose to eat most of their meals outside.
Let's consider a couple without kids will be spending around $100 to $150/week in groceries, including all food, bathroom necessities and cleaning products. Where should they buy their groceries to make sure they are on budget?
Let's go shopping and compare a few basic ingredients across modern supermarkets to confirm if the prices differ considerably and to find if there are some categories of products that we should be buying at specific supermarkets. This week, I need a few basics such as rice, eggs, tuna and spaghetti to cook some easy, quick dinners, oats and coffee for breakfast, and some fruits and greens because vitamins are important and have to watch the diet. As for extras, I got juice and coke to drink with the meals.
NTUC Fairprice shows the lowest total bill, and it wins the cheapest price for the rice and a few of the vegetables. If we look closer to the cost of individual items, UStar beats the competitors for some of the locally sourced fruits and veggies, along with dry goods such as drinks and instant coffee. Still, online players such as Redmart offer better deals on some of the product categories. Is the fact they don't own physical stores and therefore have fewer costs that allow them to provide lower prices? It is one possible explanation.
What is the cheapest place to buy groceries?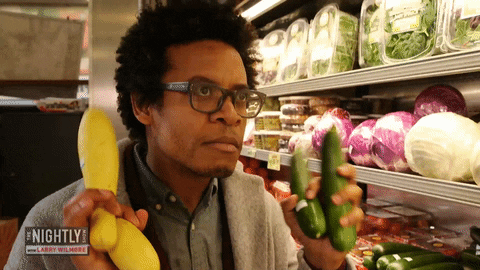 The shopping cart above is a small percentage of all the possible items a Singaporean would buy in any given week. After comparing the price of a wider range of products such as rice, drinks, fruit and vegetables, here is what we concluded:
The best place to buy grocery essentials
Giant is usually the cheapest, but if the nearest Giant is not that close to your residence, it is better to opt to pay a visit to a nearer NTUC Fairprice. The price difference is not that big. Sheng Siong offers competitive prices on fresh produce and dry goods such as drinks and breakfast staples, but if you look for a lot of brand variety, you won't find it there. Mustafa is a good option for affordable groceries but, if you live far from Farrer Park, the trip is only worth it if you need to buy some Indian ingredients.
The best place to buy fruit and vegetables:
If you look for cheaper and locally sourced produce, head to UStar and Sheng Siong. If you prefer all things organic, be ready to spend more and head to Cold Storage or one of the independent stores.
It is not all about the price. Consider the location! 
The price of individual products shouldn't be your only consideration when you buy your groceries. The location of the supermarket plays a large part in the expenses. Choosing a supermarket that is close to you will save you cost of transportation (public transport or taxi fees) and will save you time. Basically, does it make sense to save $3 if you have to travel 45 mins on MRT to reach the cheapest supermarket? Not really. MRT fare will most likely cost those $3 or more.
There are also plenty of options for online grocery shopping in Singapore, although some do charge delivery fees depending on the total amount of the bill. Check here to see those fees. Online grocery shops are a good option if you usually buy your essentials or heavier products in bulk, avoiding the trouble of carrying them yourself. Shops like Redmart often have good promotions and discounted prices.
---
How to save on groceries? Tried and tested tips
Meal prep every week!
If you want to save, you need to cook a few meals at home and, with a full-time job and no helper available, the best way is to prepare a few meals ahead of time in one of your free days.
Opt for recipes that don't demand too many or expensive ingredients. Here are some ideas for frugal meals: beans and rice, spaghetti with creamy mushrooms, chicken and rice, chicken and noodles, cabbage and hamburger or cabbage and sausage cooked together, veggie soup, hamburger stew, chicken stew, chilli with lots of beans and less meat.
"I am only cooking big meals 2 nights a week now. The rest are tuna or PB sandwiches, scrambled eggs and toast, stir fry without meat. I also make a lot of wraps and beans with rice." – Mary
Track your spending
Track your grocery spending by categories. It is useful to know how much are you spending on fresh food, on household and personal items. If you have a pet, also track how much you are spending on pet food and treats. The idea of tracking is to identify if you are spending on something unnecessary.
Next time you go grocery shopping, take some time to evaluate which food you have left on your pantry. Typically, with a bit of creativity, you will be able to pull off one or two delicious meals with whatever ingredients you have left in the fridge. No wastage!
Be choosy about what you buy
When it comes to cheap but delicious meals, some ingredients are more useful than others. For example, chicken thighs and legs are inexpensive and can be used on 2 different meals. Just roast them and served them with some side of vegetables and you will have a nice dinner.
Canned food is not all that bad and can last longer. For example, you can make a nice big bowl of chilli con Carne big enough to feed 2 for just $5. In the same way, chickpeas, tuna and boiled egg make for a cheap cold salad option to eat during lunch.
Be mindful that buying drinks might take up 1/3 of your budget. Cut out or reduce things that are not essential like chips, juice and cookies. These are more expensive treats that you really don't need.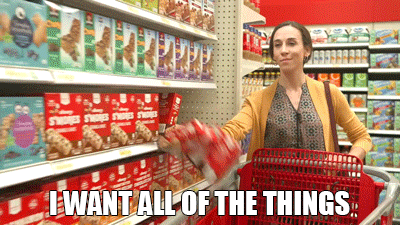 Here are the top categories where people spend unnecessarily:
Cut and pre-washed vegetables or fruits: they are always more expensive than the unwashed version.
Frozen meals: whether it's microwaveable fried rice, fish fingers or pizza, these cost a bomb.
Processed snacks: Mamee, rice crackers and potato chips, are ok to serve on parties occasionally but are not as nutritious or as cheap as fresh food.
And avoid shopping when you are hungry. It will be harder to resist the urge to buy sweets and snacks if you are hungry and tired.
It is all about the sales, coupons and cashback
Keep an eye on the deals and promotions in the supermarkets. Supermarkets mark down items that are close to expiry but still good for consumption so you can save up to 50% of the regular price on those. Don't ignore coupons or credit cards benefits. And once at the cashier, check the bill to confirm you are being given the discount you deserve.
Slow and steady progress is key
Make a few changes in your shopping and routine at a time and be patient. Start with the easier changes. Save a bit each week, and you will see how that amounts considerably at the end of a month.
---
Do you have any other tips and hacks when it comes to grocery shopping? What is your favourite supermarket in Singapore? Share it with us in the comments.
Marta Gaspar
Marta is a content crafter at ShopBack. She reads in her free time and spends her money on travel and frozen yoghurt. She will also exchange travel advice for free coffee.
Recent posts
Related Posts
ShopBack Stores in Other Countries