On 11th November 2017, Alibaba smashed its Singles' Day record, raking in a total of USD25.3 billion in sales. That's almost double the amount of sales amassed during last year's Black Friday and Cyber Monday combined!
The global impact of Singles' Day is undeniable.
Closer to home, ShopBack went to find out what goes on behind-the-screens of some of the biggest e-commerce players in Singapore, counting down and preparing for Singles' Day 2017!
Read more: [Infographic] Stat Wars: The Last Jedi (Singles' Day 2017 Shopping Trends)
ShopBack
With everything prepared and tested for the umpteenth time, all that ShopBackers had left to do was to countdown to 11.11!
With Hai Di Lao steamboat, tutu kueh & muah chee stations, an ice cream cart and of course, karaoke and booze, we had a mini celebration for all of our hardwork, right before diving straight back to work at 12 midnight!
Back in the office on a Saturday!
While the marketing teams were intensely preparing for the Singles' Day sales, the design teams were intensely preparing for the launch of future collections. That is killer team execution at play: working concurrently for the present and the future.
The place where online goes offine.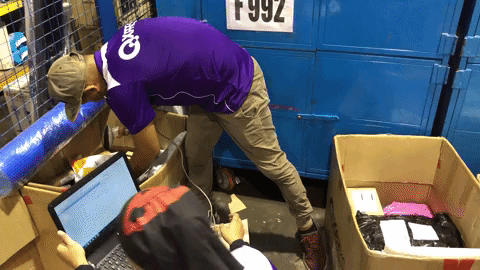 At Qxpress, the Qoo10 logistics provider, the flurry of activity begins at dawn with numerous people getting involved to get the right products to the right buyer. Within the next few days, the warehouse would be filled with all of the purchases from Singles' Day.
The HR team put up splendid festive touches – hot pink balloons, customised t-shirts, Lazada branded ice-cream as wells as scrumptious catered meals for all of their employees!
Shopee truly encourages their employees to have ample rest to improve productivity and produce great work everyday. It's not uncommon to see sleeping bags strewn around (and are given out in welfare packages) and there are even sleeping pods for you to take a cheeky nap. Snack bars are fully stocked and oh, did I mention a massage room?
Your favourite e-tailers were hard at work this Singles' Day to provide you with the best deals and seamless shopping experience.
We're excited to know what we can expect for Black Friday, Cyber Monday and 12.12 Online Fever as well!! Let us know if you'd like us to raid your office as well!
Recent posts
Related Posts
ShopBack Stores in Other Countries