Since the advent of online shopping, there have been several sales days that have been created that ended up being important annual shopping events. 10 years ago, these 'celebrations' were almost unheard of, but now you can enjoy them both online and on retail stores. Examples of this include Singles' Day on 11th November and Black Friday / Cyber Monday. Black Friday is celebrated on the Friday following Thanksgiving in the US and became known as the beginning of the Christmas shopping season. Although it started as a great day to get massive discounts on electronics in-store all over the US, is now a major online sales day all over the world. See here how you can prepare to make the most of these sales' special offers.
To make this BFCM sale even more special, redeem this new Treasure Chest code BFCMBLG1415 and start your shopping now.  Follow us on our Telegram channel to be the first one to know about the news.
This space will be updated with 2020's BFCM details very soon. Meanwhile, stay tuned and gear up for 2020's biggest sale of the year – 11.11 Sales!
Read our 11.11 sales guide here:
---
What exactly is Black Friday / Cyber Monday though?
In the US, Thanksgiving is a special family holiday with historical roots and it usually takes place on the fourth Thursday in November. The day after that is when the Christmas shopping spree begins. The locals have dubbed it 'Black Friday' due to the crazy sales that take place. Cyber Monday started as the online version of Black Friday. This is one Monday that you can actually look forward to.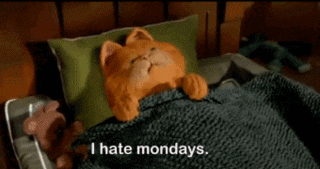 Although the concept started in the US, Black Friday / Cyber Monday is a sales event that spread through numerous online shopping platforms all over the world. Nowadays, BFCM grew to be one of the biggest online sales events rivalling Single's Day with offers on electronics, fashion and beauty items and several international brands' products that can go up to 70% off.
Here's how you can get the best out of Cyber Monday, whether you're shopping for yourself or for looking for Christmas gifts.
---
Tips to navigate this Black Friday and Cyber Monday
1. Keep Track of What You Want to Buy Early
Rather than starting on the day itself, it would be better to plan your purchases earlier. Start browsing for products at least a week before Cyber Monday. You can either bookmark the items you're interested in or add them to your wish list. The biggest online stores will update you when items on your wishlist are discounted and by how much.
Tracking the price of an item or items beforehand has another benefit. You'll be able to confirm how much you are actually saving and make sure you choose only the best bargains. If you keep your eyes on a product before Cyber Monday, you'll be able to see which vendors are truly offering genuine discounts and make informed decisions.
2. Research and Compare
Rather than just sticking to one online shopping platform, visit at least three or four online shops that sell the same products. This will help you get a better picture of the range of prices available, as well as the offers that come with each product. For example, if you're looking at clothing, don't just browse through Lazada, but go through Shopee, AliExpress, Qoo10, Zalora, Asos and others. It helps widen your perspective as to price and availability.
3. Use Additional Discount Promo Codes
Did you know you can easily bring down the prices to a crazy low with additional discount codes and coupons? The whole Black Friday/Cyber Monday (BFCM) deals are a part of ShopBack's end of year shopping event, Shopfest where there are special BFCM cashback campaigns and vouchers available for all the online stores you love to shop at. These include Lazada, Shopee, Qoo10, Aliexpress and a whole lot more. Stay tuned to the Black Friday Cyber Monday deals page.
To keep yourself constantly updated on the latest rebates for BFCM, you can download the ShopBack App and have the latest promo codes at your fingertips.
4. Start Shopping at Midnight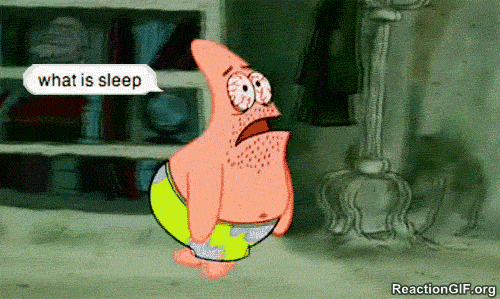 Certain products and offers may be in limited supply so, don't put off the shopping until the next morning. Black Friday sales will go live at midnight, and you want to be sure you're one of the very first to buy the things on your list at a discounted price. Being the early bird often means that you can catch certain early deals too. For example, some brands have flash sales within the first two hours of the sales event. You can only take advantage of that if you try and stay awake for just a little while longer!
5. Subscribe to The Vendor Beforehand
Signing up for a mailing list, 'liking' a vendor's social media page or adding them to your favourites are just some of the ways you can be the first to be notified of any discounts. Usually, vendors use these methods to reach out to customers. You'll be informed beforehand what discounted prices, special offers or packages are available during the entire BFCM shopping weekend. This way, you won't have to go in completely blindfolded.
6. Use The Right Credit Card
Apart from looking out for additional promotions and rebates, another way of doubling up your savings would be to maximize a credit card. For example, Citibank credit card holders stand to get up to 20% when shopping online. These promotions can be automatically used by just charging your purchases to the credit card without needing any extra coupon codes, which makes it so easy and straightforward.
---
It does take a little bit more effort, but getting the best prices this Cyber Monday is completely possible. Just follow the tips above for a seamless shopping experience.
Featured Image credit: Helena Lopes | Pexels.com
Recent posts
Related Posts
ShopBack Stores in Other Countries