How would online shopping look like in an ideal world? Until now, you would wait for a particular sales day or for a voucher code to buy from one online store but that's no longer enough for the smart shopper. Let us dream big! We all want to make the most of our buck and the real dream is to shop conveniently from our favourite shops online and receive massive discounts, more cashback and extra vouchers on all of them, every time we purchase something. So, is this something we can have? It certainly is.
Shopfest, the year-end shopping campaign, is the answer to our shopping prayers. Nowhere else would you be able to find all your favourite online shops giving out discounts, promo codes, cashback and more prizes, all combined throughout the last 4 months in the year. The time to shop the smarter way is now. Find out how!
Follow us on our Telegram channel: https://t.me/SBsmarterway
---
ShopFest, Your first stop for year-end shopping
ShopFest starts on 1 September and comprises 4 months of shopping divided by 6 major events, which one with its own cluster of promotions, coupons and prizes across all shopping categories: fashion, beauty, travel, home and living, tech and much more. This shopping festival brings all your favourite merchants together to make sure you have the best shopping season yet. Also, cashback is just the "cherry on top" you've been looking to offset your online purchases. There will be upsized Cashback on all popular stores and you will have access to special rates exclusively for this period. Plus, you'll be able to use merchant exclusive ShopFest coupons on top of your upsized Cashback.
The 6 Main ShopFest events
Use this Shopfest guide to navigate the season and learn the smarter way to maximise your shopping experience during this year-end. Here are the most important dates for this ShopFest:
Mark these dates down in your calendar to make sure you're the first to hitch on these ShopFest deals!
9.9 – Rewards Day
For Rewards Day in September, you will get deals and promos across different shopping categories: beauty, travel and fashion, electronics and food & groceries. There's something to fulfil everyone's buying wishes. If you have the wanderlust fever, this is definitely an excellent opportunity to use the travel cashback upsizes to plan and book that trip you have been dreaming of.
The primary campaign day is obviously 9 September, but the rewards extend throughout the month. So, plan those shopping escapades as best as possible. To know more and be the first to grab those special deals, check our 9.9 Rewards Day guide here.
10.10 – Perfect 10 Sale
10.10 sale or the Perfect 10 Sale in October will focus on mega sales on all significant marketplaces, from electronics to groceries, fashion and even travel. You'll be able to use your ShopFest discount code at merchants such as Qoo10 and Expedia during this ShopFest sales period. With deals such as a Qoo10 coupon or an ASOS discount code, this is the perfect chance to get that Lenovo laptop or start upgrading your wardrobe. 
11.11 – Single's Day
As for the 11.11 sale or Single's Day Sale in November, the focus will be on the home and living and branded goods. Single's Day is the time to make multiple purchases so adjust your budget and prepare your wishlist. You can expect major deals on Taobao's boutique clothes, shoes, watches, makeup and skincare products, gadgets, baby supplies and home and living items.
BFCM – Black Friday and Cyber Monday
After the Single's Day sale comes the renowned Black Friday and Cyber Monday Sale. Black Friday happens on the first Friday after Thanksgiving Day in the US (23 November). Cyber Monday is the following Monday, 26 November.
BFCM is the time of the year when gadgets and technological products like TVs, laptops and computers will be sold at great discounts, along with promotions across international brands such as Net-a-porter, Shopbop and Ninewest. Be on the lookout for deals on U.S. based store apparels,  and hot products like headphones, TVs, game consoles and other tech items.
12.12 – Online Fever
Following Black Friday and Cyber Monday, ShopFest continues with 12.12  – the Online Fever Sale in December where you can continue to redeem big discounts on food, dining, fashion and electronics from big merchants like Lazada. You're in for a treat! Look out for ShopFest promo codes during that period.
Christmas and New Year
Lastly, to end the season on a high note, we give you the Christmas and New Year Sale. For this festive period, make the most of deals and discounts on food delivery, home decor, transport and fashion, making this the perfect time to buy gifts for your family and friends.
Fret not if your favourite shopping categories often aren't mentioned above, These deals are just one amongst many other things that ShopFest offers. For all update deals throughout this massive shopping festival, check the official ShopFest page here.
ShopFest special treats: extra Cashback and prizes
Treasure chest
And while you shop through all ShopFest events, not only you will be able to buy at discounted prices and get cashback, you will also win special prizes. Spot the discount codes that will be all over the web, on our social channels, merchant pages and newsletters, and stand to win vouchers and Cashback prizes worth $50,000! The codes are redeemable in the ShopBack/ShopFest app.
How to win:
Secret keys are hidden in our Facebook and Newsletter daily from 

1-11 Sep.

 Find these keys to unlock the Treasure Chest!
Download / Open the ShopBack App
Click on the Treasure Chest banner
Enter your key and unlock your prize!
Only available during key periods – check the dates in the website
Ultimate experience
Make the most of Shopfest with this Ultimate experience. The recipe is as simple as it gets. Every time you shop, you earn points that allow you to unlock different levels. The higher the level, the better is the prize. You can earn points via 2 ways: via qualified orders and by redeeming Treasure Chest codes. By doing so, you unlock chances to win up to $300,000 worth of prizes as you shop & play from 1 Sep '18 – 3 Jan '19!
The more points you get, the more prizes you are eligible for. And we have a lot of them. Look at these Ultimate prizes:
GRAND prize: 3D2N luxury resort stay in Labuan Bajo, Plataran Komodo Beach Resort via Booking.com + $1000 Cashback from ShopBack – 1000 points to qualify

5 Sets of Microsoft Surface Go Bundle worth $1218 – 400 points to qualify

5 Passes to Japan Rail Pass (7 days) worth $344! From Klook – 200 points to qualify

16 Pairs of Browhaus and Strip vouchers worth $200 – 100 points to qualify

50 Pairs of Cathay Cineplexes Movie Suites worth $76 – 50 points to qualify

Sure Win – $2 Cashback in your ShopBack account – 20 points to qualify
See all the details on how to unlock levels and win the prizes of Shopfest Ultimate Experience here.
Pro Tips to Ace Shopfest 's Best Deals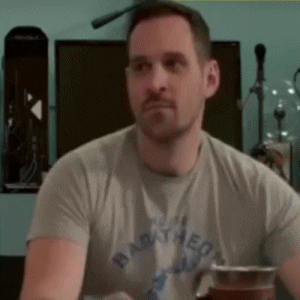 The best deals tend to go out of stock really quickly so you wouldn't want to miss them. Here is how you can stay on top of your ShopFest shopping game:
Install and put the ShopBack/ShopFest app on your main screen and enable the notifications on your mobile. There were be new deals and offers going on daily so you don't want to miss any of them.
Bookmark this page for later reference. We will be updating this article with all the guides to navigate each one of the key dates: 9.9, 10.10, 11.11 and all the upcoming weekly deals.
Do your homework. Research is your secret weapon, and we are here to help you with that: check Shopback's website,  blog and newsletter for the latest updates on Shopfest's best deals and pro tips for each shopping category. Compare stores and prices and find you fav items and the best promos for you.
Visit your favourite online stores in advance and take stock of the products you want to buy. Create wishlists (most websites will allow you to add your fav items or starred them for later reference), so you have it handy during each shopping event.
Create online accounts with your favourite merchants' stores ahead of time to receive their newsletters with all the upcoming Shopfest deals and discounts.
If the merchant has a mobile app, install that as well so you can receive push notifications and receive all the info you need to grab the best deals on the go.
If you have questions about any event or deal, reach out to our Customer Service via live chat. We will be glad to help with any query.

Don't forget to check the TnC's and eligible cashback for each store.

Got Visa? Select the right credit card you wish to use for your purchases. Some will have offers to add up to existing promotions.
Buy throughout the all shopping events of the season, spot the Treasure Chest codes and earn points to qualify to our Ultimate Experience prizes. The more you shop, the better chances you have to win the Ultimate prizes.
_______
Excited for ShopFest? This is the biggest year-end online shopping extravaganza created to make your shopping wishes come true. Make the most of it.
What are you looking forward to buying during Shopfest?
Marta Gaspar
Marta is a content crafter at ShopBack. She reads in her free time and spends her money on travel and frozen yoghurt. She will also exchange travel advice for free coffee.
Recent posts
Related Posts
9.9 Rewards Day Recap - What Shoppers Bought and Saved During The Sales (Infographic)
21/09/2018
In "Seasonal Promotion"
ShopFest's Guide To 9.9 Rewards Day
08/09/2018
In "Features"
Join Us At The ShopFest Showcase This weekend (We Have Prizes!)
18/10/2018
In "Features"
Do you want to be a contributor?