Online shopping in an ideal world would mean loads of savings without all the trouble. And that is exactly what ShopFest is. The annual mega shopping festival is starting in a week's time and we're here to help you get the best deals and discounts across all major online platforms. With this guide, you will know all the latest flash sales timings, what the massive discounts are, and all extra vouchers and promos that you can use. It is gonna be the most convenient shopping journey from all your favourite stores, so read on and be a ShopFest warrior!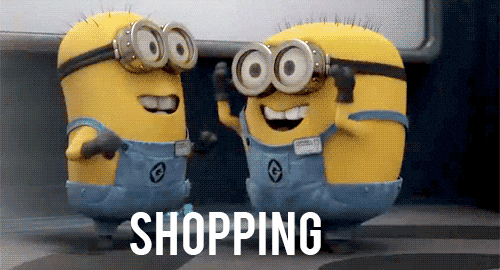 The answer to all your year-end shopping prayers is here at ShopBack ShopFest. Nowhere else would you be able to find all your favourite online stores on a single platform that curates all that you need to know. We're combining all 5 major shopping events within the next 4 months into one massive festival – the ShopBack ShopFest. The smarter way to shop is now. And the smartest way to shop is here.
Read up on the upcoming deals and details at: https://www.shopback.sg/shopfest!
Follow the ShopBack Telegram Channel to stay updated with the latest ShopFest News!
---
ShopFest, Your first stop for year-end shopping
ShopFest 2019 starts on 1 September and spans across 4 months, comprising of 5 shopping events. It is your first-stop to value-adding your online purchase decisions by helping you earn Cashback as you shop. Each event has its own cluster of promotions, coupons and prizes across all shopping categories: travel, fashion & beauty, home & living and so much more. Plus, you get to earn upsized cashback at famous stores such as IRVINS Salted Egg, Shopee, ASOS and more! You can also partake in the Coin Monster game ShopBack has launched on Facebook where you get to earn coins and cashback which you can use to offset your purchases with! You can read more about the game here.
The 5 Main ShopFest Events
This year, ShopBack Singapore will be having 5 major events as listed below. So mark these dates in your calendar to make sure you're the first to hitch on these ShopFest deals!
9.9 Sales
We start off ShopFest on a high note with the 9.9 Sales. We're bringing the best to you right from the very start so get your fingers and credit card ready because fastest fingers first! This year's 9.9 will see 9 Hourly Epic Cashback at Irvins, Nike and Enfagrow, 9th minute of 50% flash sales including Nintendo Switch, $0.99 Cheap Thrills All Day including Grab vouchers and all-day Upsized Cashback at over 40 merchants.
While the main event falls on 9 September, the sales starts on 1 September and extends till 12 September so plan your purchases (and budget) wisely so you'll be the first to grab all the special deals, and read up on the 9.9 Guide here!
10.10 Sales
ShopFest continues with some of the best flash deals on 10.10. From Dyson to the ever-popular Nintendo Switch, and Cheap Thrills starting from as low as $0.10, there's no reason not to shop. Check out the 10 Essential Hacks you need to know to Conquer 10.10!
11.11 Sales
Stay tuned for more updates!
BFCM Sales
Stay tuned for more updates!
12.12 Sales
Stay tuned for more updates!
ShopFest Special Treats
Coin Monster
This brand new game launched in light of ShopFest 2019 lets you earn real money in just 15 seconds. The Coin Monster is a sure-win Facebook AR Camera Effect Filter Game offering players real cash every time they play. In addition, players with the highest score can stand a chance to win the grand prize of $8,888 Cashback.
How to play: 
Collect the coins with your mouth. Unlock bonus round by getting 80 points in the first 10 seconds!

Catch the shooting star in the bonus round to win a sure-win prize from us

Take a screenshot of your reward code to redeem later!

Post a boomerang shot of you playing on your Facebook News Feed & tag @shopbacksg. Highest score stands to win a pot of $8,888 Cashback!

Redeem your sure-win prize at

app.shopback.com/rewardssg
Coin Monster truly embodies the spirit of ShopFest and lets you play while we pay!
Find out more about Coin Monster here: https://www.shopback.sg/coin-monster
Insider's Top 10 Pro Tips to acing ShopFest
You think you've got the fastest fingers, but there's always someone faster than you. But with these insider tips, you have a much higher change of snatching those flash deals that are really worth every cent.
Install the ShopBack app on your device's main screen.

Enable notifications so you get the latest dips when the sale starts!

Visit the ShopBack app daily to see what's the latest deals we have on that day.

Bookmark this page for reference later. We will be updating this article with latest info and links to various guides that you will want to read.

Check ShopBack's website. Check the ShopBack Blog. Check the ShopBack Newsletter. Check again. And again.

Follow the ShopBack Telegram Channel where we'll be updating you daily on the latest news.

Create wish lists of your buys so you have it all in place and just need to add them to cart when the clock ticks!

Create online accounts at the stores that you wish to shop at so you don't waste time on the actual day having to key in

all

that personal details. Plus, you'll get to receive newsletters of their upcoming deals and promotions which you can use in line with ShopFest!

Reach out to ShopBack's Customer Service team via live chat and they will be glad to help you with any query.

Remember to check the Terms and Conditions and eligible cashback for the stores you're shopping at!
Excited for ShopFest? So are we! This is truly the biggest year-end online shopping extravaganza that grants all your shopping wishes. So make the most of it and hold nothing back!
Let us know what are you looking forward to buying during Shopfest!
---
The 9.9 Pre-sales have started! Check them out now to enjoy up to 60% off at your favourite merchants!
Recent posts