In the spirit of #StayHome, many businesses and institutions worldwide are taking measures to implement Work From Home policies, and Singapore is no exception. As people are encouraged to stay indoors during this period, we are also spending an increasing amount of time at home. So, what better way to pass the time than to pick up new skills online?
With the rising trend of e-learning, many online education platforms are becoming readily accessible and users can gain new knowledge through their devices. If you are wondering where to find these classes, look no further!
Coursera and Udemy are the pioneers of internet-based learning with extensive catalogues of academic and non-academic courses available. With over 4,000 courses from prestigious universities and companies, Coursera has a global reach of 49 million learners. Likewise, Udemy offers 150k courses in more than 65 languages to cater to all types of interests across the world.
---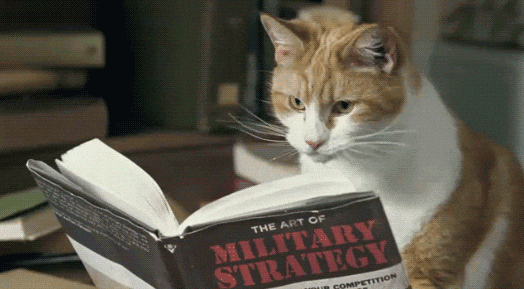 Why should I enrol in online courses?
There are numerous benefits to be reaped in a virtual learning environment. Not only can the users gain a comprehensive insight into the topics they are exposed to, but they are also able to do so at a comfortable pace with the flexibility of online learning. What's more, a wide selection of classes are available for free and we have handpicked a list of the most interesting free courses you can take that will satisfy your thirst for knowledge. Plus, what else is there to do when the whole world is staying indoors?
Coursera
With over 190 leading universities and companies such as Imperial College London, Stanford University and Google, Coursera allows you to take on a plethora of courses and specializations. You get to learn new skills and better prepare your skills for a long-running career. Affordable and flexible options are available and best of all, recognised credentials can be obtained upon course completion. With over 45 million people learning via Coursera, it's your turn to get started now!
Besides, there's no better time to start than now since you get to earn Cashback and learn some essential skills!
1. AI For Everyone
Artificial Intelligence (AI) has taken the world by storm over the years and it is increasingly incorporated into our workplaces and daily lives. This is your chance to develop a deeper understanding of AI and learn how to spot application opportunities to problems in our organizations to stay abreast of the advances!
Offered by: deeplearning.ai
Instructor: Andrew Ng, Co-founder of Coursera and Adjunct Professor
Rating: 4.8/5
Enrol for the AI For Everyone Course today!
2. Introduction to Forensic Science
Ever wondered about the forensic science behind the popular TV shows such as Forensic Heroes and CSI? As one of the generations that grew up watching these dramas, I always wondered how it would be to investigate a crime scene. This course not only provides an insightful perspective on the work of forensic scientists, but you will also learn about the techniques and principles behind science using real-life case studies in Singapore!
Offered by: Nanyang Technological University
Instructor: Roderick Bates, Associate Professor
Rating: 4.8/5
Learn the science behind a Crime Scene Investigation here!
3. Search Engine Optimization (SEO) Specialization
Google is ranked as the best search engine in the world today but has it ever occurred to you how Google optimizes its search results to cater to your needs? If you have, look no further as this specialization program offers 5 extensive courses which would guide your learning and take you through the theory behind search engine algorithms and the optimization of website content.
Offered by: University of California, Davis
Instructor: Rebekah May, SEO Manager and Lead SEO Instructor
Rating: 4.8/5
Become an SEO Specialist today!
4. Dog Emotion and Cognition
With the recent increase of time spent indoors, pet dogs across the world must be ecstatic to see their owners much more often. Make use of this period to gain insights into dog psychology and cultivate a greater understanding of our furry companions through the latest discoveries in animal cognition. With this new knowledge, you will be able to foster a stronger bond between you and your best friend!
Offered by: Duke University
Instructor: Brian Hare, Associate Professor
Rating: 4.6/5
Understand your dog better from today onwards!
5. Biohacking Your Brain's Health
Feeling lethargic with low levels of productivity after spending a prolonged period at home? Fret not, this class recommends various methods to maximize your brain's fitness as you learn about your brain's structure and functions! Get ready to debunk common misconceptions with regards to popular health practices and learn useful tips to improve your brain's health.
Offered by: Emory University
Instructor: Karima Benameur, MD
Rating: 4.6/5
Understand your brain better here!
Udemy
Known for its global collaboration with top instructors from all over the world, Udemy enables its users to develop in-house expertise across different specializations. Available in over 65 languages and with millions of video resources available, Udemy will also be a great boost to your professional career and individual well-being.
Earn 10% Cashback when you sign up for a course here!
1. Stock Market Investing for Beginners
Interested in the stock market but not sure where to begin? We've got you covered! This course exposes you to the fundamentals of stock trading as it takes you through the basic foundation of stock market investing. What's more, you will learn about the stock exchange and the different investing strategies involved such as the Fundamental and Technical analyses.
Instructor: John Ducas, Investor and Entrepreneur
Rating: 4.3/5
Learn all about the stock market from the comfort of your home today!
2. Javascript Essentials
Being one of the top programming languages in the world, Javascript has proven to be an essential technical skill with the paradigm shift into the digital age. Through this course, you will be able to learn the basic syntax of Javascript and grasp an understanding of how it works, before taking on advanced topics such as prototype inheritance and scope, etc.
Instructor: Lawrence Turton, Technical Instructor
Rating: 4.5/5
Learn the basics of Javascript - a top programming language in the world!
3. Learn Hypnosis In An Hour
Are you fascinated by psychological thriller films like Trance and Get Out? If you are, this course on hypnosis will definitely pique your interest! Gain deeper insights into the topic and learn about the different methods of hypnotising people through several demonstrated hypnosis inductions. What's interesting is that hypnosis can also allow basic change work to be done to an individual for personal development!
Instructor: Dan Jones, Autistic Hypnotherapy and Psychotherapy Instructor
Rating: 4.2/5 Stars
Learn how to hypnotise someone today!
4. How to VLOG & Grow a YouTube Following
Always wanted to be YouTube famous like Pewdiepie, The Try Guys or Casey Neistat? Jump on the bandwagon now and learn what it takes to become a successful YouTuber by mastering how to shoot, edit and create engaging content for your vlogs. Seize this opportunity to learn some tips from a fellow YouTuber with over 110,000 followers after 2 years of vlogging!
Instructor: Jeven Dovey, Adventure Filmmaker and YouTuber
Rating: 4.4/5
Learn how to become the next YouTube Sensation here!
5. Mastering Upwork 2018: How to Successfully Work from Home
Have you ever thought of starting your own freelance business? Would you like to work from home? If your answers to both of the questions are yes, this course is just for you. Introducing the global freelancing platform, Upwork, this course dives into the various pros and cons of freelancing. You will also learn how to create a successful profile to attract clients and set yourself apart from other freelancers. Essentially the most important course you need now, since you are likely to be working from home for a period of time!
Instructor: Reena Gordon, Freelance Guru, Coach and eCommerce neophyte
Rating: 4.2/5
Learn how to be productive while working from home!
Learn new skills online and transform your life today
As online learning becomes ubiquitous in the world of education, we should embrace it and use it to arm ourselves with knowledge, which is readily accessible to us via online platforms such as Coursera and Udemy!
---
Read also:
Abel Tesfaye
Abel is a huge fan of Dad Jokes. Here's one: In a boomerang shop: "I'd like to buy a new boomerang please. Also, can you tell me how to throw the old one away?"
Recent posts
Related Posts
ShopBack Stores in Other Countries