Buying a car is the next most expensive investment after buying a house in Singapore. Additional costs that also come with car ownership makes one think twice. When you can easily Grab from place to place, is car ownership here still worthwhile?
We list the different transportation options available to you, along with its costs, so you can easily make a decision.
Look for more ShopBack deals on accommodation, insurance and many more when you travel here!
---
Should I buy a car? If not, what are the alternatives?
| Transport | Cost/ month |
| --- | --- |
| Car | $1,300 - $1,500 |
| Rental Car | $1,500 - $2,000 |
| Conventional Taxi | $900 - $1,200 |
| PHV (Grab and Gojek) | $600 - $1,000 |
| Bus and Train | $120 |
1. Buying a car
Singapore cars are the most expensive in the world. Even before the additional costs of petrol, insurance and road tax, owning a car is truly an expensive investment.
Owning a car approximately costs $160,000 in total over a ten year period (assuming the car is an economy car with engine capacity of 1,500 CC such as a Toyota Corolla).
However, it remains the most convenient form of transport for many. So should you consider buying a car in Singapore?
| Should buy a car if you: | Should NOT buy a car if you: |
| --- | --- |
| Can afford to spend a huge amount upfront | Cannot bear the additional costs such as petrol, insurance, road tax, servicing |
| Will utilise it every day for a long term (more than five years) | Travel a lot and hardly stay in town |
| Travel up North to Malaysia often | Not too fond of going across the causeway |
| Live somewhere with less accessible public transport | Live within five minutes of a bus stop or train station |
Cost breakdown
| Vehicle ownership requirements | Cost (Rough estimates) |
| --- | --- |
| Car loan (1,500 CC) (per year) | $8,000 - $10,000 |
| Insurance (per year) | $1,400 - $1,600 |
| Servicing (per year) | $1,000 - $1,300 |
| Petrol (per year) | $2,200 - $2,500 |
| Road tax (for 1,500 CC per year) | $685 |
| Season parking (per year) | $960 |
The costs above assume that the car purchased is a 1,500 CC car with a COE of $26,000 (as of Jan 2019). Also, this includes the assumption that you drive a maximum of 30 km a day and that you service your car at least three times a year.
Total cost/year: $14,244 – $17,040
Cost/month: $1,187 – $1,420 (average 1,500 CC car)
---
2. Renting a car
Your next best option is renting a car if you don't think you should buy a car after looking at our recommendations.
If you're still looking to drive but want some flexibility and hate long-term financial commitments, renting might work best for you.
| Should rent a car if you: | Should NOT rent a car if you: |
| --- | --- |
| Like to pay for everything (tax, maintenance, insurance) in one fee | Prefer to source for your own insurance and maintenance provider |
| Travel out of town often (approximately a week every month) | Plan to drive often for a period of five to ten years |
| Are in Singapore only for work for a period of less than five years | Stay in Singapore permanently and plan to stay  |
| Don't plan to drive into Malaysia | Plan to drive into Malaysia  |
| Don't mind older car models | Are picky with the vehicle you drive |
Cost/month: $1,500 – $2,000 (average 1,500 CC car)
---
3. Conventional taxi
The arrival of ride-sharing companies has changed the taxi industry in Singapore. Ride-sharing has relatively lower fares and increased the convenience of bookings. The conventional taxi now seems like a remnant of the past desperately clinging onto changing times.
| Should flag a taxi if you: | Should NOT flag a taxi if you: |
| --- | --- |
| Are not tech-savvy | Prefer doing everything through an app |
| Like to make conversation with taxi drivers | Prefer to keep to yourself during rides |
Cost/ day: $30 – $40 (2 rides)
Cost/ month: $900 – $1,200
---
4. Private Hire Vehicle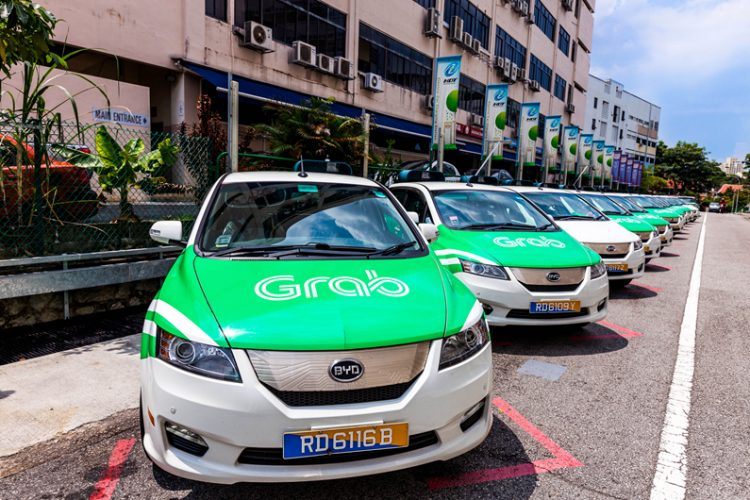 Ride-sharing is arguably the most popular mode of travelling in Singapore. With attractive fares and convenience, it is easy to see why. Despite rare incidences of reckless and irresponsible drivers, it is still largely considered safe and reliable.
But if you have a driving license, is ride-sharing still the best way to go?
| Should book a PHV if you: | Should NOT book a PHV if you: |
| --- | --- |
| Like to be driven around at an affordable rate | Prefer driving and choosing your own routes to avoid ERP |
| Like to maximise your time while commuting but need some privacy | Like people-watching and crowds |
| Go out late often to knock back a few pints with friends | If you're perfectly sober 24/7 and prefer driving yourself |
| Want to lessen your carbon footprint | Don't believe in climate change |
Cost/ day: $20 – $35 (2 rides)
Cost/ month: $600 – $1,050
---
5. Public transport (Train & Bus)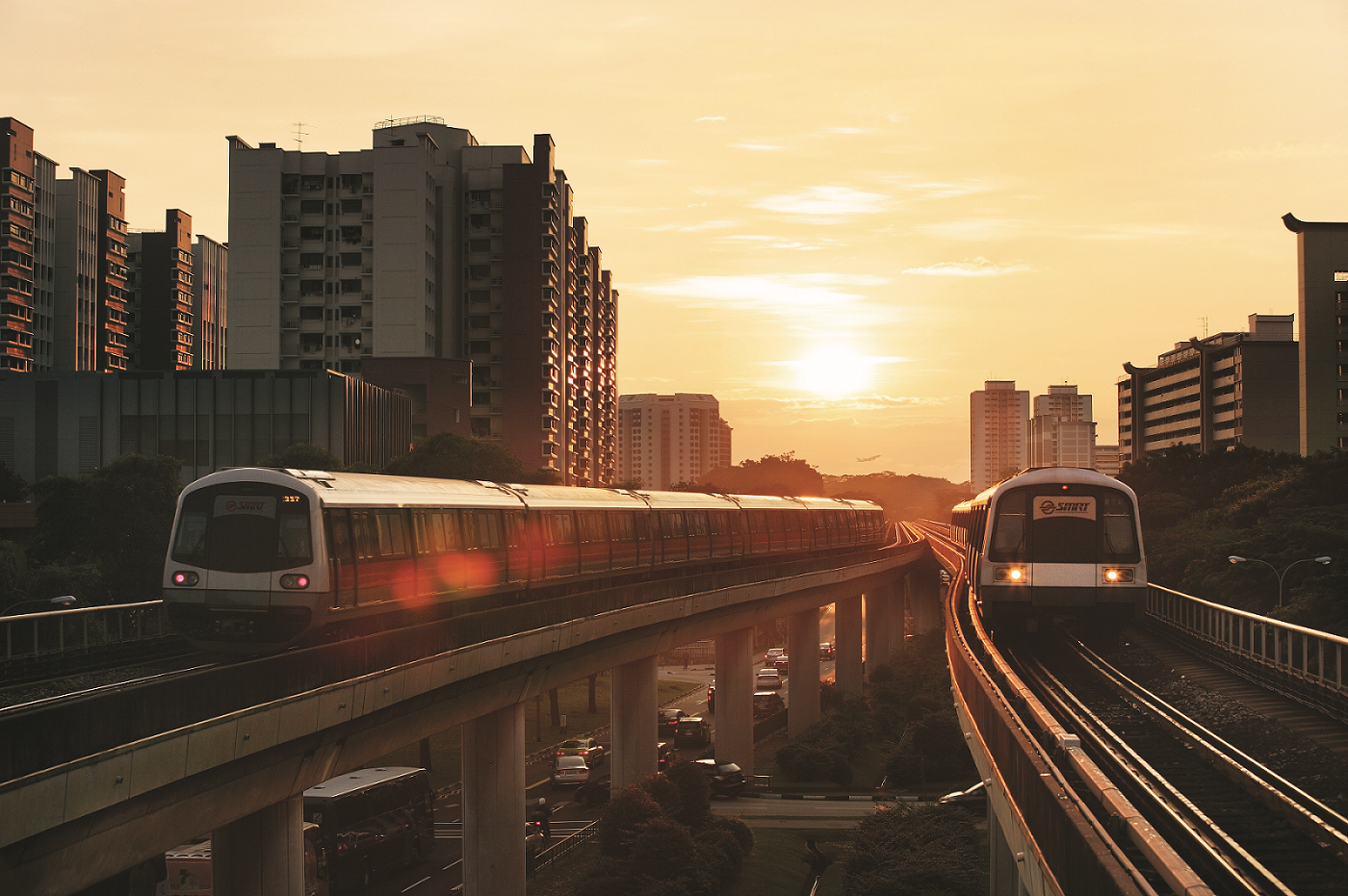 Definitely the cheapest mode of transport in Singapore (if you discount bicycles, e-scooters and your own two legs). However, with occasional train breakdowns and bigger crowds, commuting on public transport can occasionally be a hassle.
| Should ride public transport if you: | Should NOT ride public transport if you: |
| --- | --- |
| Want to save the most you can | Prefer spending on luxury and comfort |
| Live a stone's throw away from a train station or bus stop | Live in ulu areas |
| Don't mind spending more time and effort to save money | Despise crowds and standing |
| Want to be environmentally friendly | Think global warming is fake  |
Cost/ month: $120 (concession)
---
Only if you can really afford it
In the most expensive city in the world, spending nearly $200,000 over ten years on a single item can be unthinkable for some. If you cannot afford a car, there are other reliable means of transport in Singapore. Furthermore, public transport will become increasingly accessible with the opening of new MRT lines in the near future.
Keep up to date with our posts, guides and deals through The Smarter Way's Telegram Channel.
Aiman Mohamed
Aiman is a huge fan of Dad Jokes. Here's one: In a boomerang shop: "I'd like to buy a new boomerang please. Also, can you tell me how to throw the old one away?"
Recent posts
Related Posts
Getting Around Japan: Top Insider Tips to Choose The Best Transportation
13/02/2019
In "Travel"
With FWD Insurance, You Can Travel With Peace Of Mind!
29/06/2017
In "Travel"
30 Quiet Places In Singapore For Couples To Hangout
27/03/2018
In "Lifestyle"
Do you want to be a contributor?