You know the anticipation you feel after clicking "check out'? You can barely contain yourself, you keep checking your tracking code to see if you desired package is on the way, you jump whenever the bell rings hoping it is your delivery. You wait hours, days and when your parcel finally arrives… oh, the joy! And then you get online again, shop, repeat. As an avid online shopper, this is a scenario I recognise very well. And besides the price, delivery time and charges are something I take into consideration when buying something online.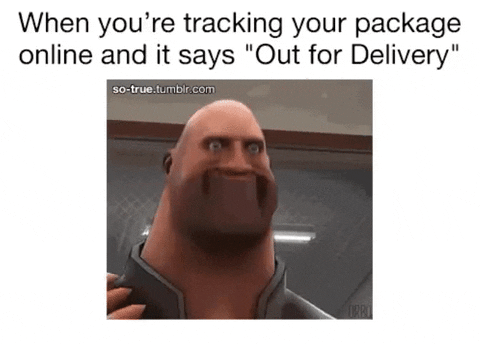 If cashback is the 'Holy grail' of online shopping, fast and free delivery is music to our ears. Apart from all the others perks online shops offer, such as quality of service, secure and easy checkout, there are 2 magical words that beat all the rest: free delivery! This is almost impossible to resist, and, luckily for all of us, it is becoming the norm for most online retailers in Singapore.
---
How long will it take to receive my parcel?
Although not every online seller can offer to ship parcels for free, you will notice that the delivery charges have been decreasing in the recent years as a reply to costumers' demands for more convenience and lower prices. But the price is not everything. We are demanding customers, and when we buy something, we crave to have it in our hands almost immediately.
We are all aware that because Singapore is a small and organised country, is also quite efficient with its deliveries but, still, we wanted to confirm: how long does it take for our parcels to arrive? Do they come in the time promised by the store?
As an online shopping addict myself, I decided to track the shipping time of some of the recent orders from my colleagues and me. And here are some examples:
Image credit: Gearbest
Having lost my earphones while commuting, I needed new ones and chose Gearbest to get a new pair. The estimated time for delivery was between 30 July and 3 August. Imagine my happiness once I received them 6 days earlier than expected, on 24 July! I can now keep up with my fav podcasts on my way to work.
I also purchased a few clothing items from Romwe on 16 July. Their delivery can take from 5 to 8 days. Romwe confirmed the shipping and sent me a tracking code on 22 July and I received the parcel on 25 July. It was pretty much on time!
My last online purchase of the month was a new book to read from Book Depository. I placed the order on 17 July and the website mentions that the parcel ships in 2 days and it is delivered between 5 to 8 days. I'm expecting to receive it very, very soon.
One of our Loyalty Marketing experts at ShopBack is a fashion-savvy colleague that orders from Zalora and ASOS often. She shared that her last Zalora purchase arrived in less than 24h, a couple of days ahead of the expected date. For her Asos orders, the experience has also been positive: the last order arrived in 4 days.
I ordered from Pomelo in June. It took just 5 days. – Ann
Similarly, another colleague shared that his orders supplied by Lazada have a waiting time as short as 2-3 days (with LiveUp membership) and most other products ordered took 1 week to arrive.
Based on our ShopBacker's experiences, online delivery in Singapore can get you your parcel in a week's time, on average. This timeframe reduces to 1 or 2 days if you are talking about online groceries delivery. See what are the average delivery times below.
Orders shipped from Singapore: ~ 1 to 7 days.
Orders shipped internationally: ~ 7 to 30 days.
Online groceries delivery: ~ 1 to 2 days.
Do you want to know more about online grocery delivery options? Read here.
---
Delivery times and Shipping Fees
The examples above show overall positive shopping experiences but don't just take our word for it. Here we give you a complete list of delivery times, shipping costs (along with the cashback you can earn!) so you can compare delivery times, charges and choose where to do your online shopping.
Fashion online stores
Marketplace and Food stores
Health & Beauty online stores
*Disclaimer: Information is accurate at the time of publishing. The list presents a sample of online shops available at ShopBack Singapore.
---
Delivery services and couriers available in Singapore
Shipping time and costs are not only dependant on the online store you buy from but also the delivery services each merchant uses. Here are the top delivery services and couriers available in Singapore, so you know what are your options in case you need to send a parcel:
Singpost – Website: https://www.singpost.com/
DHL -Website: http://www.dhl.com.sg/en/express.html
GoGoVan -Website: https://www.gogovan.sg/
Ninjavan -Website: https://www.ninjavan.co/en-sg/
Lalamove -Website: https://www.lalamove.com/singapore/en/home
iDelivery -Website: http://idelivery.sg/
Singapore post – Website: https://www.singpost.com/
Easy parcel -Website: https://www.easyparcel.sg/
Fast Fast -Website: https://www.fastfast.delivery/
Uparcel -Website: https://www.uparcel.sg/
Qourier -Website: https://qourier.com/local-courier-express-same-day-delivery-services-in-singapore
---
Online deliveries – What to expect and consider:
Estimated shipping timings are based on the number of days the parcel takes to arrive after the order is accepted and shipped.
Confirm the total amount of your order before check-out: as seen in the tables above, some merchants offer free delivery charges only if the order meets a minimum spending amount.
Some online stores have their own warehouses in Singapore, some of the products are shipped from other countries. Your chosen products can be shipped from all over the world and that might add extra time to your delivery.
Online businesses have worked at great lengths to make sure you get your items as soon as possible. Many brands now offer same day delivery.
Choose the shipping options carefully: most shops will provide you with different shipping options, a standard and an express one, that might have different costs. Consider if your purchase is urgent or not. You might be saving a couple of dollars by choosing a standard option, instead of an express delivery.
Read the return policies for your purchase and be familiar with the deadlines and conditions. Nowadays, most merchants facilitate item returns by sending you a return form and bag along with your parcel. So, you don't have to worry if those pants don't fit as you imagined.
Record you order number and tracking code, if available. This allows you to track your package and check on its whereabouts.
Remember that the shipping time is not only dependent on the shop you bought your items from. There are several other factors that might add days to your delivery: the shipping methods, the providers, the location and day when your order is done, they all play a part on how long it is going to take for you to get the package in your hands.
Consider which shipping address to give in your online order. You will want to make sure there will be someone to receive your parcel. Most shipping providers are instructed not to leave any box unattended and our mailboxes are too small to fit a box. If you don't have anyone to receive your parcel at home during working hours, consider using your office address instead.
If your parcel gets delivered to the post office, make sure to claim it within the period indicated on the delivery notice. If the parcel is not claimed, it will be returned to the sender, and you might need to pay delivery fees again to get it sent once more.
In some e-commerce platforms, the orders are fulfilled by several third-party sellers that use diverse shipping methods. For purchases on eBay or Qoo10, for example, check the specific shipping methods offered for each seller and product.
Most shops' discounts and coupons don't apply to the delivery fees. Keep this in mind when using a coupon code to your order and always confirm the final price.
---
What to do if your parcel doesn't get delivered on time?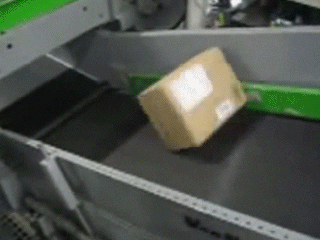 Don't stress! Lost packages are not that common. If the parcel doesn't arrive on time, just wait one more day. You might just be experiencing a slight delay. On 80% of the cases, it will be delivered in the next 24h.
Is it an urgent parcel? Check your tracking code and enquire the customer service from your online store. They will be able to help you confirm your parcel's whereabouts or even expedite the delivery.
It has been a while, and you haven't received the parcel at all? Inform the store where you bought it from. Most online shops will offer you a full refund of your order amount or, at least store credit. Some shops go as far as giving you an extra discount code to compensate you for the trouble.
Shipping time: how important it is when you shop online?
 You can use this article as a reference next time you shop online.
*Featured Image Credit: Bruce mars |Pexels
Marta Gaspar
Marta is a content crafter at ShopBack. She reads in her free time and spends her money on travel and frozen yoghurt. She will also exchange travel advice for free coffee.
Recent posts
Related Posts
ShopBack Stores in Other Countries