Travel around Southeast Asia offers more than just the usual visit to Bangkok for shopping or Bali for the beaches. Despite being an arm's length away (figuratively, of course), there is still a treasure trove of hidden gems in our neighbourhood.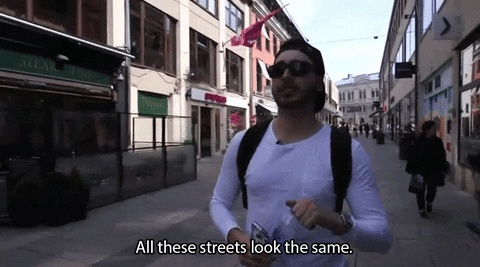 Starting to think that all beaches and cities in Southeast Asia offer roughly the same experience? If you're looking for an affordable, quick and off the beaten path vacation, consider these places.
Double Cashback: Grab your accommodation at these hidden gems through Booking.com! Double Upsized Cashback of 12% only for one day from 15 Mar to 16 Mar 10 am!
---
New Destinations to Discover in Southeast Asia
1. Togian Islands, Indonesia
Indonesia has over 17,000 islands but the Togian Islands might be the best of them all.
If you're looking to relax and disconnect (literally) from the hustle and bustle, these islands are definitely the remedy. Electricity is restricted to between 6 pm and midnight. Instagram addicts, you can finally put your phone down. Phone reception is also patchy so bye bye mobile data.
The Togian Islands are home to fishing villages and a few ethnic groups who are mostly Muslim. They are home to many great diving sites as well. If you're looking for lively marine wildlife and good visibility, these islands got you covered.
If diving isn't quite up your alley, there are many pristine beaches you can take a snorkel or dip in. Quaint and homely resorts (imagine wooden cottages) line the beaches so don't be surprised if the shore is right at your doorstep.
How to get there: Take ferries from Gorontalo and Ampana which are accessible by flights from Jakarta and Palu respectively. The catch is that these ferry rides take 12 hours so get ready to spend a night on the boat.
Where to stay: Ale beach Togean Islands Resort from $51/night with Booking.com
2. Sangkhom, Thailand
I've always wanted to experience the quiet village life but never knew the right place until Sangkhom.
Located up in Northern Thailand, this hidden gem is nestled beside the Mekong River. Feast on freshly caught seafood from the Mekong River and down a swig of Mekong Whiskey. Once you're done filling your belly, lounge by the riverside and take in the view of Laos across the river.
Take a day trip from Sangkhom to Phu Phra Bat Historical Park in the Udon Thani province. The park is well known for its seemingly impossible rock formations. Huge rocks balance on much smaller ones and to make things even more interesting, there are drawings by ancient civilisations on these rocks.
How to get there: Take a bus towards Nong Khai bus station from Bangkok and then take bus bound for Loei from there. The bus will pass Sangkhom on the way.
Where to stay: Forest Park Resort from $35/night with Booking.com
3. Hsipaw, Myanmar
Hsipaw is slowly becoming more popular but still remains hidden away from mainstream tourists, for now. If you're looking to immerse yourself in the local culture and nature, Hsipaw should be your next destination.
The village is surrounded by hills which have made it a hotspot for trekkers across the world. There are many trekking routes surrounding Hsipaw and the village has developed a trekking centre catered to travellers.
There are also many opportunities to interact with locals as there are many homestays available for travellers which include breakfast consisting of local cuisine!
5 minutes away is Shan Palace which was the palace used by the Sky Prince before the military junta took control of the country. It is a place rich with history despite it being rather small for a palace.
How to get there: Take a bus from Yangon which takes 14 hours or go by train from Mandalay which is around 10 hours.
Where to stay: Kumudra Hill from $54/night & Mr. Charles River View Lodge from $79/night with Booking.com
4. Dawei, Myanmar
Dawei is a sleepy town located near the Southern tip of Myanmar.
The town is a blast from the past with many British colonial buildings still intact. However, local culture is still very much alive with merchants manning the olden shophouses. Unlike more popular cities in Southeast Asia, Dawei is less crowded, noisy and much cleaner.
You can get your feet wet at the beaches a few kilometres away. The nearest beach to Dawei is Maungmakan. You will probably only see a handful of tourists at this beach which is more popular among the locals. Some locals visit the beach right after work or during breaks so don't be surprised to see some people taking a dip in jeans.
When you're done wading in the waves, you can grab a beer or dine on some seafood at the restaurants along the coast.
If crowds scare you in general, head down to the Dawei Peninsula. It is a few hours away from the town of Dawei but it is lined with empty beaches and small fishing villages. However, there is hardly any infrastructure and accessibility is a bit tough.
How to get there: There is an airport at Dawei which you can take a flight from Yangon, Myeik and Kawthaung. You can also take a train from Yangon to Dawei.
Where to stay: Sweet Honey Bamboo Village from $27/night & Relax Guest House from $22/night with Booking.com
5. Cat Ba Island, Vietnam
Cat Ba Island is located close to the famous Ha Long Bay. It is a surprise that few tourists actually choose to spend time at this island despite its close proximity to Ha Long Bay.
The beaches of Cat Ba are quiet and still relatively unknown to many travellers. If you want some alone time, check out Tung Thu Beach which is certainly off-the-beaten-path even for those who visit Cat Ba.
If you're a fitness buff looking to get some cardio in, Cat Ba has quite a number of climbing sites to choose from. There's The Hive, a climbing site where the locals get their honey from the beehives!
Cat Ba also has a national park with largely untouched flora and fauna which you can admire.
Book your stay in Cat Ba with Booking.com here and save some money through Cashback!
How to get there: Cat Ba isn't exactly easy to get to. Since it is an island, you can only get there by ferry. From Hanoi, take a bus to Haiphong where you can take a ferry to Cat Ba.
Where to stay: Cat Ba Island Hotel from $70/night with Booking.com
6. Kampot, Cambodia
Kampot is a travel destination with a little bit of everything. There is scenery, culture and some adventure to make it a complete experience.
The town of Kampot used to be a port town but is now a quaint and quiet area surrounded by fishing villages. The town also has a charming and rustic vibe to it thanks to the French colonial architecture, most of which have been converted into restaurants and bars.
Nearby Kampot is the Phnom Bokor National Park. The national park is perfect for a hike which will reward you with a majestic view at the top. If you're not enthusiastic about hiking, rent a scooter and ride it to the top to catch the view!
There are many caves surrounding Kampot as well. Some of them have religious shrines inside while others have rock climbing activities offered!
If you're just looking to unwind and take in the scenery, you can watch wooden boats manned by fishermen at the riverside. We recommend taking in the view when fishermen come back to dock close to sundown so you can watch the sunset as well.
For Kampot, Booking.com offers many choices for accommodation.
How to get there: You can take buses which run multiple times a day from Phnom Penh to Kampot. If you're going in a big group, you can use a share taxi from Phnom Penh which is pricier but shorter in travel time.
Where to stay: Eden Eco Village from $23/night with Booking.com
7. Tangalle Beach, Sri Lanka
Well, Sri Lanka is technically not Southeast Asia but worth a visit considering how close it is to the region.
When one mentions pristine beaches in Asia, rarely do people mention Sri Lanka (which is technically a good thing if you're looking for a hidden gem). Yet, Sri Lanka is home to many of the world's most beautiful beaches!
Tangalle stands out among the rest for having soft golden sand and sparkling waves. However, this beach is recommended just for having a quick dip or lounging on the sand. The current at Tangalle can be pretty strong and it is not advisable to swim here.
There are bars and restaurants along the coast if you're looking to enjoy the sea breeze with a drink in hand.
How to get there: Take a bus or train from Colombo which takes around 6 hours. If you're looking for a quicker option, some taxis drive from Colombo to Tangalle which takes around 3 and a half hours.
Where to stay: Southern Edge from $45/night & Golden Pearl Tangalle Beach from $81/night with Booking.com
---
You can't say you're bored with travelling in Southeast Asia if you haven't visited these places. Definitely an experience that will trump your usual shopping trip to Bangkok or a short trip to Bali! Plus, you won't have to wrestle for space with other tourists!
There is no time to waste! Book your flights and accommodation next trip with Booking.com from 15 Mar to 16 Mar!
Look for more travel deals on our Telegram channel here!
Abel Tesfaye
Abel is a huge fan of Dad Jokes. Here's one: In a boomerang shop: "I'd like to buy a new boomerang please. Also, can you tell me how to throw the old one away?"
Recent posts
Related Posts
ShopBack Stores in Other Countries