While New Year's Eve celebrations this year is definitely going to be different, there are many ways to make it a fun-filled yet laid-back night. If you're looking to have a memorable and cosy stay-home countdown celebration, here are some fun and easy New Year's Eve party ideas to get you inspired!
Stay-Home New Year's Eve Party With Phase 3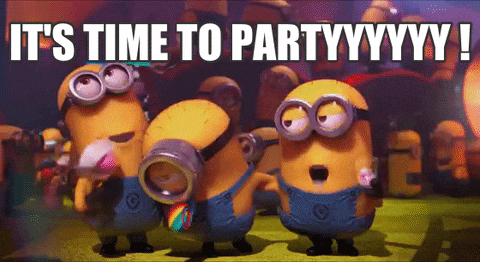 Thanks to Phase 3, we can have more friends join us for the New Year's Eve gathering at home. Do your party shopping with ShopBack's Year End Sale – with up to 20% daily epic upsized Cashback on your favourite stores like GrabFood and foodpanda!
1. New Year's Eve Party Games
Party games are essential to formulating a fun-filled gathering – no matter your age. Be it friends, family members, or even with a partner, a cozy night of games always sound good. If you have a gaming console, Wii Sports and Overcooked are great options. You can snag these items on Amazon. Else, you can also download games like Psych! on the app store to play with your friends.
This 2021 countdown, why not put a Singaporean twist to it by playing some traditional games? Think old-school card games like Donkey, Old Maid, and Happy Family. Alternatively, there are also physical games Five Stones and Chapteh. To make it more competitive, make a scoreboard and prepare some prizes for the winners!
You can get these games at some neighbourhood stores, or you could also find them on Lazada and Shopee.
2. PowerPoint Night Party
Another one of New Year's Eve Party ideas is to set up a "PowerPoint Party" night. For those who have been missing out on this TikTok trend, this party requires every member to create a slideshow and present it to everybody else.
Topics are up to the presenter – ranging from anything like "Where would everybody be in 10 Years?" to "Rating our favourite Starbucks Drinks". This is a hilarious, lighthearted and unique activity to put your creativity to work!
Prepare some light snacks and beverages for every get together so nobody goes hungry. Continue the meet-up tradition during every New Year's Eve Party and keep an archive of all the slides!
3. Photobooth for Instagram-worthy pictures
Create awesome New Year's Eve memories with photos of your loved ones in the funniest poses. Get everybody involved in making the silliest photo booth props. They can draw, colour, create and craft their own designs and stick them on disposable chopsticks. You can purchase craft materials like coloured paper, markers, stickers from stores like Shopee and Lazada for affordable prices. Let your guests know the party theme beforehand so they can pick out fancy costumes to match.
Get the camera ready and start snapping away. Meanwhile, play some of your all-time favourite music and get the group to dance away. It will be perfect for a video to remember!
4. Champagne Party
What's a New Year's Eve Party without some champagne to match the festive mood? From its delectable taste to bubbly fizz akin to tiny fireworks – champagne is arguably a better way to welcome 2021 than wine. Other than the alcohol, prepare some light snack. You can prepare some easy snacks like popcorn and potato chips, or whip up simple dishes like cheese, oysters, fried chicken, and stuffed mushrooms. For mains, western dishes are fantastic – think dishes like pasta and risotto.
If prepping all these food items are too much of a hassle – just order in from the comforts of your home from foodpanda!
5. Festive Potluck Dinner
What do you do with all those Christmas party leftovers? Have a potluck party, of course! Get everybody together to come up with their favourite meals. From cold turkey and cucumber sandwiches, bacon rolls, pizza to fruit popsicles, be prepared for a fun time in the kitchen – and a little mess too!
New Year's Eve Party Ideas & Essentials 
From a glamorous new outfit to stay-home dinner – we've got your back. Watch out for these vouchers sale with ShopBack for the New Year Countdown plus some extra savings!
Goodbye 2020, and hola 2021! Thank you for spending 2020 with ShopBack and may 2021 be a better year to come.
Read also:
Recent posts