The list for this year Michelin's Bib Gourmand 2018 awards in Singapore is out, and it has new entries. It seems the Michelin inspectors covered more hawker centres this year and discovered some of Singaporeans' favourite food hangouts.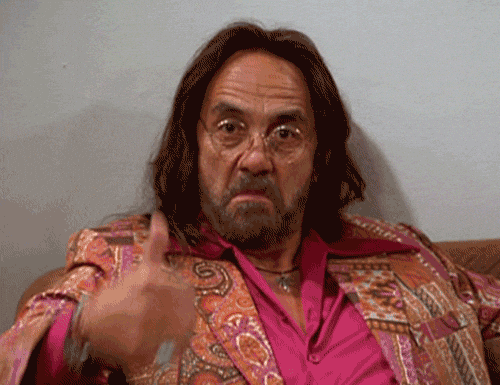 Michelin's Bib Gourmand is given to restaurants and food places that offer exceptional quality food at more affordable prices and the Bib Gourmand draws the price line at $45. $45 is a steep price for a regular meal if you ask us. Looking at the full list of 50 awardees, we find that the majority of the places are serving food at a much lower cost. In the list of the new 2018 awardees, we chose for the cheapest among the best hawker stalls. Read on to find our favourite awarded food places that actually cost less than SGD $10.
You don't have to go far to find great food in Singapore. Find the best restaurants in Singapore here.
---
1. Chai Chuan Tou Yang Rou Tang, Bukit Merah View Food Centre
Chai Chuan Tou Yang Rou Tang star dish is the Chinese mutton soup. Deliciously comforting, a hot bowl will cost only $4 or $6, depending on the portion size. The place is a popular venue so we can expect the crowds to increase after this award announcement. The hawker stall opens from 11 am until they sell out the dish which usually happens around 2 pm. Grab your meal early, don't say we "bojio".
Address: 115 Bukit Merah View, #01-51, Singapore 151115
Opening hours: Monday to Saturday (11am to 1.30pm), closed on Sunday
2. Chuan Kee Boneless Braised Duck, Ghim Moh Market & Food Centre
Chuan Kee Boneless Braised Duck is the place to get a satisfying plate of duck noodles or rice. For a portion of tender duck strips and dark sauce, you pay only $3 to $5, depending on the size you choose. The braised duck rice set costs $5 and comes with stewed peanuts, braised egg and tofu. Yes, the queue looks long, but the wait is short and it is definitely worth it.
Address: Ghim Moh Food Centre, 20 Ghim Moh Road, #01-161, S270020
Opening hours: Tuesday to Sunday (10 am to 8 pm)
3. Fresh Taste Big Prawn Noodle, Zion Riverside Food Centre
If you prefer seafood, get a bowl of tasty noodles and prawns for $8. The soup is as savoury as it should be, and the service is fast despite the queues.
Address: Zion Riverside Food Centre, 70 Zion Rd, S247792
Opening hours: Monday to Friday (6pm to 11.30pm), Saturday and Sunday (12pm to 1am)
4. Heng Carrot Cake, Newton Food Centre
This favourite staple is a must-try at Newton Food Centre. Heng Carrot Cake has a loyal following that vouches for the indulgent taste and crispiness of its carrot cake. For $4, you will get a generous portion of carrot cake fried to perfection, with a touch of charred crunchy bits.
Address: Newton Food Centre, 500 Clemenceau Avenue North, #01-28, 229495
Opening hours: Daily (5 pm to 1 am)
5. Lian He Ben Ji Claypot Rice, Chinatown Complex
Claypot doesn't need to be pricey. You can keep it under $10 per person easily, and at Lian He Ben Ji you get a delicious small pot for $5 or share a medium pot for $12. The recipe here is always on point and totally worth the wait. If you think a small pot won't be enough to make you full, they also serve double-boiled soups from $2.50.
Address: 335 Smith Street, 02-197/198/199, S050335
Telephone: 6227 2470
Opening hours: Friday to Wednesday (4.30pm to 10pm), closed on Tuesday
6. Tai Wah Pork Noodle, Hong Lim Food Centre
If pork is what you crave, try the Tai Wah Pork Noodle at Hong Lim. From $4 to $8 a bowl, you won't be disappointed. This hearty dish comes with a right amount of noodles, toppings, with a bit of pork lard to take its taste to the next level.
Address: Market & Food Centre, 531A Upper Cross St, #02-16, S051531
Opening hours: Tuesday to Sunday (9.30 am to 7.30 pm), closed on Monday
7. Outram Park Fried Kway Teow, Hong Lim
And after the Pork noodle, you won't need to go very far for your next food adventure. Extend your meal at Hong Lim to try the recently awarded Outram Park Fried Kway Teow for just $4. You can add an extra egg for $0.50 and extra cockles for $2. What is unique about this Kway Teow? The way it is cooked. You can request the uncle to cook it "Sui Cao", a method of preparing it with water which makes it less oily. The queues get long during lunchtime so come early to get your plate.
Address: #02-18 Hong Lim Market & Food Centre, 531A Upper Cross Street, Singapore 051531
Opening hours: 6am – 3.30pm Monday to Saturday, closed on Sunday and Public Holidays
8. Rolina Traditional Hainanese Curry Puff, Tanjong Pagar Plaza Food Centre
Handmade curry puffs with only fresh ingredients are what dreams are made of. Rolina's Traditiona Hainanese Curry Puffs come in 2 flavours: curry potatoes and sardine at $1.50 a piece.
Address: Tanjong Pagar Plaza Market and Food Centre, 6 Tanjong Pagar Plaza, #02-15, Singapore 081006
Telephone: 9234 0521
Opening hours: Open daily (9am to 2pm)
9. Lao Fu Zi Fried Kway Teow, Old Airport Food Centre
Here is one more Fried Kway Teow in the list because there is no such thing as too much Kway Teow. Try a portion at Lao Fu Zi Fried Kway Teow with Chinese sausage and bean sprouts for $4. Need extra sustenance? They have bigger portions with more ingredients for $5 to $10.
Address: 51 Old Airport Rd, #01-12, S390051
Opening hours:  Monday to Friday, and every alternate Saturday (11am to 10pm), closed on Sunday
10. Tiong Bahru Yi Sheng Fried Hokkien Mee, ABC Food Centre
Prawn mee is happiness on a bowl. Tiong Bahru Yi Sheng serves theirs with big fresh prawns and flavourful springy noodles. Expect to pay only $4 to $6.
Address: 6 Jalan Bukit Merah, #01-13, S150006
Telephone: 9862 9296
Opening hours: Wednesday to Monday (3 pm to 10.45 pm), closed on Tuesday
11. Sin Kee Famous Cantonese Chicken Rice, Holland Drive
No food list is complete without a good old chicken rice. For $4.50 to $5.50 you get a plate of fragrant rice with succulent chicken pieces with soy sesame sauce and the usual cucumber. Simply perfect!
Address: 40 Holland Drive, S270040
Telephone: 8428 7865
Opening hours: Tuesday to Sunday (11am to 4pm), closed on Monday
---
Now, this is our selection of cheap eats that are being awarded this year. We leave it up to you to go try all the other 30 something stalls and restaurants and pick a favourite. We challenge you!
Any local food places without awards that you think we should try?
Save on food and dining with ShopBack from Eatigo and many more!
Marta Gaspar
Marta is a content crafter at ShopBack. She reads in her free time and spends her money on travel and frozen yoghurt. She will also exchange travel advice for free coffee.
Recent posts
Related Posts
Penang Food: 12 Soul-Satisfying Dishes Worth Your Malaysia Trip
21/05/2018
In "Food"
Go Hungry No More With The Most Reliable Food Delivery Services in Singapore
15/03/2018
In "Food"
8 Singapore Hawker Centre Stalls with Origins as Old as Singapore
08/08/2017
In "Food"
Do you want to be a contributor?