New month, new beginnings. Don't you love a new start of the month? July just started but with it comes an entirely new set of amazing deals that will help you save serious money on all your mandatory monthly shopping.
Yeah, we hear you… You have heard this before but, trust us, the 7.7 GSS Sale is the real deal. For one day only on 7 July, there will be over 17+ stores with upsized up to 77x of their usual cashback. And, because we want you to make the most of it, here is our new how-to guide to this week-long sale.
First insider tip: Watch out for the Flash deals happening on 7 July!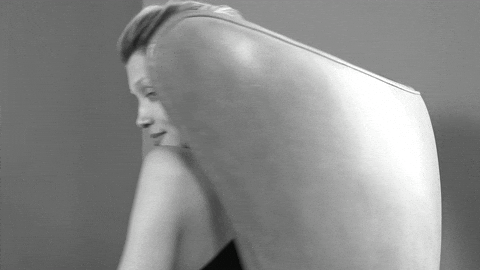 ---
Top Deals To Lookout For During the 7.7 Sale
Merchant
Deals and Promo Codes

GSS Great Shopee Sale - see all the details below.
Earn up to 8% cashback (App only)

Earn up to 10% Cashback
Hot Summer Sale 狂暑季 Campaign - Load Your Cart from  5 - 7 July
Sale from 8 - 10 July

Qoo10 7.7 Lucky Sale - Enjoy Coupon Discounts  of $7 (min spend $45) and $17 (min spend $110)
Enjoy Exclusive Shop Coupons & Discounts Up to 50% OFF
Earn up to 2% cashback

Lazada (App Only)

SG Mid Year Festival July 2019 from 5 to 12 July with up to 90% off discounts.
Earn up to 10% cashback (App only).

Earn 9% upsized cashback (it was 6%) from 5 Jul 9 am to 8 July 9 am.

8% Upsized cashback (it was 6%) from 5 to 7 July

Get 50% OFF from 1 to 14 July with code MANIA. Capped at $10 Limited to 5000 redemptions daily. (Minimum order value: $5)

Earn up to 9% upsized cashback (was 7%) from 7 to 12 July.

Earn up to 5% cashback on Surface products (it was 1%).

Earn up to 4% of exclusive upsize cashback (it was 1%) from 7 to 12 July.

Earn up to 7% upsize cashback.
Great discounts on selected brands.

Earn up to 70% Epic upsize cashback for new NordVPN customers.

 
Exclusive Flash Deals on 7 July!
The highlight of the big 7 July day is the special flash deals prepared just for you! Use the ShopBack Exclusive promo codes at the specified flash sale timings (12 am, 12 pm and 6 pm) on 7 July and get the deals at 77% off! Set reminders on your calendar to make sure you don't miss any of these deals.
7.7 Shopee Cheatsheet: When to Shop For What
Organise your shopping using this calendar so you can maximise your savings. Each day highlights deals in one of your favourite shopping categories. Shopping today? Don't forget to check for Fashion. Looking to stock up your pantry? Check Shopee this 4 July.
Every day you will find something extra special but don't forget that the biggest discounts and flash sales happen also on Sunday, 7 July so start to add all your big-ticket items to cart and come back on 7 July to hit "Buy".
---
7 Hacks to get you ready for Shopee 7.7 GSS Sale
Let's do this the easy and fun way. You don't need to be a professional Shopee (app only with up to 8.0% cashback) shopper to navigate this sale. Just follow these seven simple steps and nab all the deals available.
     1) Download the ShopBack App and Shopee App.
     2) Download the ShopBack Button.
     3) Set a reminder for the 50% off flash deals happening on Sunday 7 July. Fastest fingers first, starting at 12 midnight! Check the schedule below.
     4) Browse the 7.7 GSS page for epic deals, upsized cashback and coupons from our exclusive partners.
     5) Sign up / refer a friend & shop now
     6) Use Shopee Coins – Spin the wheel daily and win up to $500,000 worth of Shopee Coins, promo codes and freebies from participating brands. With just a minimum of $5, you can earn an extra spin on the wheel.
     7) Stack all the discounts and perks to save extra. Combine your Shopee Shake deals + Shopee cart coupons + Cashback with ShopBack = $$$ more savings!!
Other Perks For Your During This 7.7
New ShopBack Customers get extra Cashback – Are you a newbie at ShopBack? There is $5 Bonus Cashback for your first purchase on Shopee from 1-7 July.
Refer-a-friend and earn more – Share the (ShopBack) love and get $10 for every friend you refer from 1-7 July. See all the details here.
---
This Shopee great sale doesn't end here. You know the drill, head over to the Shopee App and participate on their Shopee Squad Challenge, use the flash vouchers and make the most of 1000 + discounts and deals. More details on all the great prizes, giveaways and the great discounts Shopee has gotten us used to here.
Bookmark this article and come back here on 6 July for more details on all that is happening on the big sale day of 7 July!
Marta Gaspar
Marta is a content crafter at ShopBack. She reads in her free time and spends her money on travel and frozen yoghurt. She will also exchange travel advice for free coffee.
Recent posts
Related Posts
ShopBack Stores in Other Countries