Worrying about expensive international call rates? Not anymore! Ever since Skype, many online and phone applications can now facilitate texts and calls. And the best part, it's free! All you need is WiFi.
---
Most of these applications can only facilitate calls and texts between app users but this is hardly an inconvenience. Just hop over to your mobile app store and download the free app. Some of the apps offer free calls to other landline numbers or offer this feature as a trial for your first few calls. So without further delay, here are the most used apps and what you need to know about them.
Looking to stay updated on the best cashback deals and promos in town? Follow our ShopBack's very own Telegram channel, The Smarter Way!
---
Free Apps
Image Credit : Unsplash
These are applications which offer free calls but it requires the other party to also have the app. However, these apps are unable to make calls to others without the app downloaded on their phone. This generally isn't a problem as these apps are used widely across the world and downloading is simple.
1. Whatsapp
This is the most popular messaging app in Singapore and is widely used around the world. You only need to provide your phone number and you can voice call or video call any other Whatsapp user so long as both of you have an internet connection.
2. Facebook Messenger
These days, almost everybody has a Facebook account and that's all you need to use their messenger app. The biggest advantage of this app is that it lets you voice call or video call any of your Facebook contacts without having to have their actual phone numbers. This works great for if you've lost your phone contacts.
3. Google Hangouts
This is basically the same as Facebook Messenger but instead of Facebook contacts, Google Hangouts does it with your Gmail contacts.  It allows you to voice call or video call anyone with a Gmail address. If you've sent an email to someone through Gmail, it means you can contact them on Hangouts.
4. Discord
Discord is a group chat app commonly used by gamers. However, it's useful for just about anybody.  The app has a voice chat feature, which means you can join voice chats with a huge number of participants or voice chat one on one with another person privately.
5. Telegram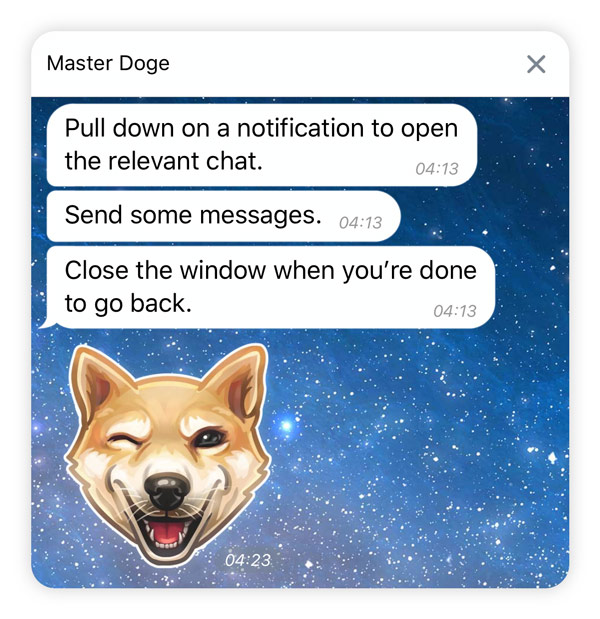 Many people consider Telegram to be a more secure version of Whatsapp. If you are concerned about the security of your conversations, this might be the app for you. Though the user numbers are still growing, the quality of their voice calls and video calls are guaranteed.
Another cool feature in Telegram is Telegram channel which broadcast messages to a large group of users
6. Facetime
This a default app in all iPhones that allows users to make voice and video calls to any other device belonging to Apple. You can even call other non-mobile devices like iPads and iPod touches because it's linked to your Apple ID. You'll need the other person's phone number or email address to make a FaceTime call.
---
Free Apps With Paid Add-Ons
Image Credit : Pixabay
These are the applications which are free if the other party has the app but has a paid feature to call landlines and phone numbers. Some of these apps offer free trails which you can test out.
1. WeChat
Since 2016, WeChat enabled users to make calls to non-WeChat users and landlines anywhere in the world. This feature, WeChat Out For Singapore, is offered at SGD$0.056 per minute. WeChat also has a multitude of other features like WeChat Pay and setting up a social profile page.
2. Viber
This instant messaging app has a feature called "Viber Out", which allows you to make international calls to landlines or mobile phones without the Viber app. You will need to pay to use Viber Out, but rates are reasonable. For Singapore, SGD 4.06 will get 400 minutes calls. Unfortunately, there is no free trial for Viber Out at the moment.
4. Skype
One of the first video chat apps made, Skype offers some of the cheapest rates for overseas calls and gives you a Skype number so your friends and family can call you without having to go through the Skype app. For Singapore, it is  SGD$5.42 monthly for 400 minutes or SGD$9.50 monthly for unlimited calls. There is also a 1-month free trial waiting for you to try it.
---
It will be hard to find a friend without one of these apps already on their phone so get back in touch with old friends now!
Recent posts