Unfortunately, Singapore's chances of winning the Fifa World Cup are about as good as your chances of winning TOTO: impossibly slim. Still, that shouldn't stop us from enjoying the Fifa World Cup 2018 in Russia. To celebrate this footballing festival, ShopBack and Seedly have teamed up with Carousell, Playstation Asia, and foodpanda to bring you the ShopBack X Carousell World Cup 2018 Tournament Fair on June 24th. from 10am to 10pm at the Luzhniki Stadium (ShopBack Singapore Office).
It'll be a fun-filled day with the highlight being a Fifa 18 World Cup mode tournament on the PS4 with $1500 in cash up for grabs. In addition, we will be playing host to the Retrogamers Carousell community. They will be organizing a mini competition on the retro 90's arcade football game Super Sidekicks 2 with attractive foodpanda vouchers to be won. For the non-gamers out there, fret not. Lunch and Dinner will be provided and we will be screening the England vs Panama game LIVE at 8pm.
Excited? Here are the juicy details.
Date, Time and Location
The event itself will be held on the 24th of June 2018 from 10am to 10pm at ShopBack's corporate office in Singapore. Lunch, and dinner will be provided so there's no need to bring any food.
ShopBack's office is located at:
77 Ayer Rajah Crescent #03-23,
Singapore 139954
Live the World Cup on Fifa 18 (10am – 8pm)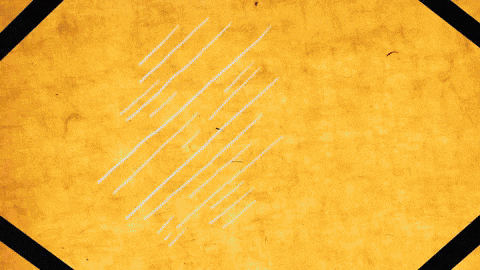 Last we checked, a return ticket to Russia will cost between SGD1,400 to 2,200. This is just for the flight ticket alone. Short of flying there, the next best thing we can do is to either watch the games or live out the World Cup on Fifa 18. Simply sign up by and pay $8 for a ticket to enter the competition. From now until June 22nd, you'll enjoy an early bird fee of $8 while the normal ticket will be sold thereafter until the 24th of June for $10.
The Tournament will be played on the PS4 console's Fifa 18 World Cup mode in a Two-Legged + Penalty format. Thereafter the winner will progress to the next round. In addition, only national teams can be used. A full list of the rules can be found here.
Prizes
Champion: S$750
1st Runner Up: S$500
2nd Runner Up: S$150
4th Place: S$100
Travel Back in Time With Super Sidekicks 2 (10am – 8pm)
Concurrently, the retrogamers Carousell community will be hosting a Super Sidekicks 2: The World Championship mini competition. For the uninformed, the Super Sidekicks 2 game was a hugely popular football arcade game made by SNK in 1994. The game is essentially a World Cup-style football game where players compete to win the World Cup. Controls may not be as sleek as what you get on the Playstation 4, but it'll still be a lot of fun and a throwback to simpler times. foodpanda has kindly sponsored foodpanda vouchers as prizes for this competition so do check out the game if you are here.
Prizes
Champion: $200 foodpanda Vouchers
1st Runner Up: $100 foodpanda Vouchers
England vs Panama LIVE Screening (8pm to 10pm)
Following the competitions, we will be having a live screening of the Fifa World Cup Match between England and Panama. Watch as the England Team with EPL stars Harry Kane, Raheem Sterling, and Marcus Rashford take on Panama. Don't get too invested though as England traditionally raise expectations in the group stages only to crush them later in the knockout round. Regardless, this will be a great time to chill, hang out and catch the game over food and beer.
What should you bring?
Yourself! That's all you need for this event. Additionally, you can bring your own PS4 controller for the competition.
How to prepare for it?
Practice, practice practice! It's not too late to hone your Fifa 18 and Super Sidekicks 2 skills with your friends. If you don't have enough PS4 controllers; you can always grab one on Qoo10 and get cashback!
But most of all, prepare yourself for a great time at this event. Looking forward to seeing you there!
Recent posts