Hands up if you don't like visiting the dentist. For me, it's usually the combination of bad experiences I had when I was younger, the prohibitive price and the discomfort from having to sit in the dentist's chair where the aircon is just that bit too cold for comfort. This coupled with all that drilling makes me want to avoid a visit to the dentist at all costs. A recent accident where I chipped my front tooth playing floorball forced me to confront all these fears.
Warning: Disturbing picture coming…
Pouring hours into research, I read all the articles, scoured forums and Facebook groups to find all the information I could find about dental treatment in Singapore. This is the result of what I found. Thus, this guide will give you the information to help you make a smarter decision. It will cover:
Dental Treatment Options in Singapore

Public vs Private vs NUS Dentistry

Subsidies
---
Dental Treatment Options in Singapore
In Singapore, people have a choice between public dental care and private dental care. The differences between these routes revolve around cost, convenience, and reliability.
1. Visiting a Public Institution Dentist
Cost 
In general, visiting a public dentist in Singapore is cheaper than seeing a private dentist but more expensive than going to the NUS Dentistry dental clinic. Public dental clinics are found at the Ang Mo Kio, Geylang, Hougang, Toa Payoh and Woodlands Polyclinics. With more complex cases, you will be referred to specialists at the National Dental Centre which is located at 5 Second Hospital Ave, Singapore 168938 near Singapore General Hospital.
At a polyclinic, subsidized dental fees are as follows.
For more complex treatment, here is an estimation of what these treatments will cost:
Source: Ministry of Health
(Do note that the Ministry of Health does not endorse any institutions or private dental clinics and the prices quoted are indicative only.)
Convenience
However, you pay for this in terms of convenience. You are strongly encouraged to make an appointment at the Polyclinic dental clinic. More information on how to do so can be found here. For more complex conditions that require a specialist, you'll need to obtain a referral letter from the Polyclinic General Practitioners (GPs) or private GPs and dental clinics under the CHAS system. This is to ensure that you will be charged as a public patient. You will need to wait for 1 – 2 weeks to see an orthodontic specialist while other specialties take up to 4-6 weeks.
The exception to this is if you are suffering from a dental emergency which includes:
Complications from tooth extractions
Swelling in the face
Trauma
Intense pain
Basically, if you are suffering from a lot of pain, you should seek emergency treatment as soon as possible.
Personal Experience (Reliability)
In terms of the reliability of their service, the public institutions are in the middle. Having chipped my tooth, I went to a Polyclinic after the accident to obtain a referral to the National Dental Centre. I was sent to the emergency clinic and was charged as a private patient. My chipped tooth required a root canal and the total cost came up to less than $300. Do note that you won't have a choice of a dentist as they will be randomly assigned to you.
---
2. Visiting a Private Practice Dentist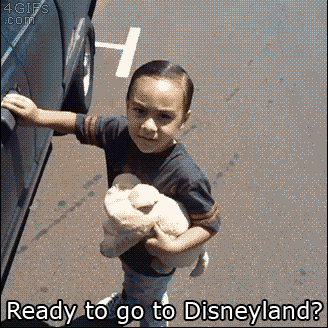 Cost
In most cases, dental care at private dentists is more expensive as public care is subsidized for Singaporeans. Although, this is not always the case as seen in the table above. Private practices found in the heartlands might have similar or slightly higher prices. Plus, there are additional subsidies under CHAS for lower-income families and the Pioneer Generation.
However, if you are a foreigner, it makes more sense for you to seek treatment at private dentists as the cost will be about the same as seeing a public dentist.
Convenience
Seeking treatment at a private dental clinic is always more convenient. Getting an appointment at a private practice can take 1 or 2 days and some clinics even offer online bookings. In addition, there are many more private practice clinics than public clinics that are nearer to your house. Some clinics even allow for walk-in patients as well.
Reliability
In general, private practice clinics are more reliable as the dentists serving in these practices have more experience having served their bonds in public institutions. However, it is good to check reviews of the dentists you go to as well.
A good source of reviews would be the ShopBack Smarter Way Community Facebook group. Here, you can ask questions about anything lifestyle related and get genuine answers from the community. A member of the community who needed to get her wisdom teeth removed got recommendations from many people. Quite a few members recommended Q&M dental, which has branches all over Singapore. Another popular choice was Simply Dental at Toa Payoh Lorong 8.
---
3. NUS Faculty of Dentistry Clinic
Cost
Treatment costs at the NUS Faculty of Dentistry are significantly lower than private or even public institutions like the Polyclinics or NDC.
The is an estimation of how much these treatments cost:
– Fillings (Private clinics charge $40-80/tooth) (NUS undergraduates would charge $5-8/tooth)
– Porcelain Dental crowns (Private clinics charge $1,000-1,500/crown) (NUS Undergraduate would charge $150-200/crown)
-Cleaning of teeth ($10)
– Dentures
– Root Canal Treatment
– Extractions (eg. wisdom teeth)
Convenience
Similiar to public dental clinics, the NUS clinic is more inconvenient. If you would like to seek treatment there, you should preferably be retirees, house makers, unemployed individuals or those with flexible working hours. This is so due to the practice hours which are as follows:
Monday to Thursday: 8.00 am – 5.30 pm
Friday: 8.00 am to 5.00 pm
Address: NUH Dental Centre, National University Hospital, Main Building
Dental Centre 1, Level 1, 5 Lower Kent Ridge Road, Singapore 119074
Telephone: 6772 4921
Reliability
One thing you will need to bear in mind that all treatments will be undertaken by qualified and supervised NUS undergraduates who are either year 3 or year 4. All procedures and treatments are closely supervised by experienced and certified Doctors, who will verify, check on and approve said treatments. However, in relation to public or private practitioners, they can be considered less reliable.
---
Subsidies
On top of the overall cost, there are some treatments that allow you to use your Medisave. These include:
Removing a tooth or teeth through surgery
Dental implant surgery
Surgery to drain Dental and Gum Abscesses
Specific instances of Bone Grafting surgery (Usually involves bone grafting)
Surgical root canal therapy (This is to fix complications that arise out of normal root canal therapy)
As mentioned earlier, there are CHAS card subsidies that can be used for both public and private dental clinics. More information about CHAS can be found here.
---
Now that you've gone through this guide, I hope that you have all the information you need to make a proper decision about your dental care. Let us know in the comments which dental clinic do you prefer! Plus, if you are looking for dental care products, ShopBack has you covered. Head on over to Qoo10 to get your toothbrushes, dental floss and toothpaste for cheap.
*Featured Image by Photo by Daniel Frank on Unsplash
Recent posts
Related Posts
ShopBack Stores in Other Countries