Hosting dinner parties at home may be a stressful event for some, especially for a beginner host or hostess. To make it simpler, we compiled a list of kitchen and home essentials you need so you can enjoy a stress-free party. Better still, you can buy these essentials and earn cashback so you can host more dinner parties on the cheap!
Never want to miss out on the best Cashback deals again? Follow our Telegram channel to keep updated!
---
Kitchen Essentials
1. White Dinnerware
Before you start hunting for that exquisite set of fine china plates and burn a hole in your wallet, stop! It's more practical to purchase a standard set of white dinnerware.
Why? For the obvious reason, that white is a colour that goes well with everything! This way, you don't need to deck out more cash to buy different coloured or patterned dishes just for that coordinated feel.
For a start, you should get at least eight dinner and salad plates, which can also be used for your own meals every day.
2. Multipurpose drinking glasses
Most of us live in homes with limited space for storage. And there's no reason to get a new collection of glasses for every single beverage you may serve to your guests. Hence, make sure you stock up stemless multipurpose drinking glasses which function as the perfect drinkware.
Furthermore, these glasses easily complement any tableware design too.
3. Coasters
Add some fun to your multipurpose drinking glasses with these adorable wooden coasters. Bring some sparkle on the table with these durable and practical coasters that also help to protect your tabletop.
4. Serving bowls and cutlery
Mini bowls are the best purchase for your kitchen than any other item, because they can be used in various ways. Whether it is used to store dips and condiments, appetiser spreads or desserts to end the dinner with, they will definitely not go out of place.
Of course, matching cutlery is a must-have to accompany these mini bowls too. Go for silver if you prefer something timeless that won't go out of fashion. Keep at least 2 sets of serving bowls and cutlery as they come in handy anytime.
5. Large serving tray
Invest in a large serving tray to make your life easier, as you can carry several servings of food out at one go. A good serving tray should be light, durable and versatile enough to hold a few dishes, be it hot or cold, at the same time.
6. Beverage dispenser
Instead of keeping several pitchers or carafes, invest in a multi-tiered beverage dispenser. This unique creation is more than just a space saver. It is also aesthetically pleasing and injects some fun and class to your kitchen display as well.
7. Funky napkins
Disposable paper napkins may be fine and convenient for the occasional dinner party, but they are not very environmentally friendly. Besides, if you need to host more dinner parties, disposable napkins are certainly not the most economical option.
Stock up on coloured or patterned cloth napkins instead, which will also brighten your table to add some cheer.
8. Tablecloth that can be easily cleaned
A piece of neon coloured tablecloth can decorate and light up your home. It also has the power to set the mood of the dinner and even help to increase the comfort of your guests.
Do buy one that is slip resistant, as you wouldn't want to see your dishes slipping off the table! Of course, get one that is easy to clean so you can reuse it for economies of scale.
9. Candles
Your dinner party isn't just about the food. The event also gives you and your friends a wonderful opportunity to socialise and catch up on one another's lives. Thus, it's important you create a cosy mood for guests to sit back and relax, and setting the ambience with big sophisticated-looking candles definitely help. Opt for the flameless range to play it safe.
10. Speakers for the music
Music is another one of those elements that can set the tone of a party. Set up a playlist before the party to avoid any awkward silences. Alternatively, let your guests take turns being DJ for a constant rotation of genres to satisfy everyone's tastes.
---
Enjoy hosting without breaking the bank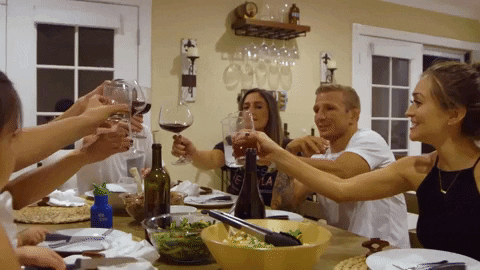 Having friends coming over for dinner often need not be one that will stress you out or break the bank. Get the above budget-friendly kitchen and home essentials, so you can pull through the frequent hosting and enjoy as much as your guests do!
Recent posts
Related Posts
ShopBack Stores in Other Countries