It's been more than 20 years since the first iteration of the smartwatch in 1998 – the Seiko Ruputer. Back then, it was clunky and had an impractical design and was more of a wristwatch computer than a smartwatch.
These days, smartwatches are not only functional but also sleek in design and go with any outfit that you're wearing.
But I've had friends who asked me, why own a smartwatch when you have a smartphone? Besides, an ordinary watch can also tell the timing, right?
They are not entirely wrong. But as a smartwatch user, it has made my life so much easier and more convenient. Plus, I'm barely late for my (Zoom) meetings anymore!
So what makes a smartwatch so desirable? And why should you hop on the train now?
What makes a smartwatch desirable?
With the increasing popularity of smart appliances, it was only a matter of time before the classic watch would join the ecosystem. Telling time and setting timers are no longer the desired functionality of a watch.
That's where a smartwatch earned its steady following. From checking the weather to picking up calls and reminding you of your next meeting, smartwatches are now actually a handy extension of your smartphone.
It is the epitome of convenience at your fingertips.
Who is it for?
Working Professionals
With the mandatory work from home practices in place, you might be feeling a little sluggish or getting easily distracted.
Sync your smartwatch with your smartphone or Google accounts and you seamlessly receive any reminders or updates. This was extremely helpful to me as I didn't have to constantly check my calendar for the next meeting and could jump on a call within seconds of a reminder; check my to-do lists; and most importantly, complete my to-do list.
Now, if you want better audio quality while taking calls with your smartwatch, opt for a pair of wireless earbuds and your problem will be solved.
Fitness Features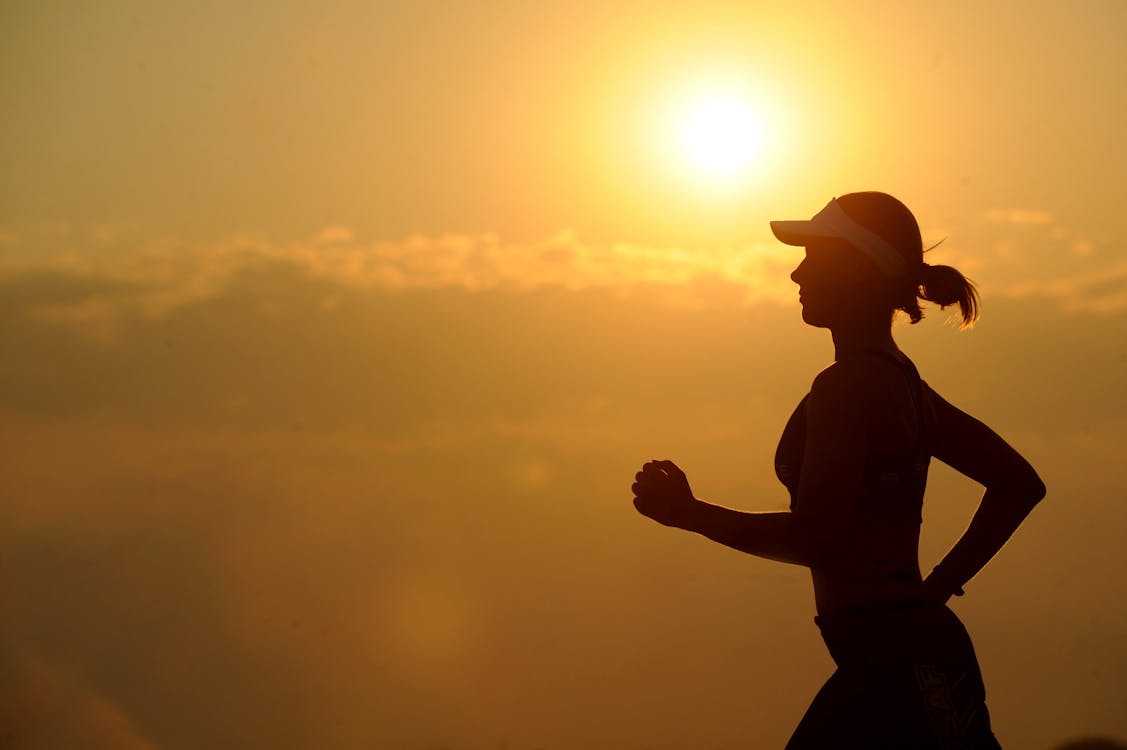 Almost all smartwatches also function as fitness trackers and might even be on track to overtake them. Heart rate, calories and movement can be tracked throughout the day and if you've been stuck to your desk for too long, a smartwatch will remind you to take a quick break.
Perfect in today's context!
Smartwatches with internal storage also allow you to store some songs so you don't have to bring your phone on runs. You can even get tailored workouts from your smartwatch based on preferences.
Wear It, and Own It.
Wearing a "different" watch every day was almost impossible, until smartwatches came about. With an interactive User Interface (UI), you can customise the display to your likings.
Pretty much like changing your desktop wallpaper.
The myriad of combinations of watch face and clock display is dizzying but hey, we're not complaining because you get your money's worth!
Drawbacks?
Smartwatches don't come cheap. They can cost as much as a mid-range smartphone and a reliable smartwatch can start from $350, which makes the cost-savvy consumer think twice.
Besides, a smartwatch needs to be charged regularly. Unlike the battery in your Casio digital watch that never seems to run out of juice.
Ultimately, I think the benefits of owning a smartwatch outweigh the disadvantages, which are pretty minor. Considering that it can run for at least 2 years with no issues, a smartwatch is certainly worth the investment now.
So read on to see our recommendations!
Top Smartwatches You Should Get in 2020
1. Apple Watch Series 5
The latest iteration of the most popular smartwatch, the Apple Watch Series 5, features a new Retina display screen and is lighter than its predecessors. This marks a noticeable difference especially for those who own a Series 3 and prior, and fitness enthusiasts will definitely favour the Series 5.
What differentiates Series 5 from last year's release is the Always On display which mimics a normal watch as the time is always shown, together with your watch face or most recent active app.
There's no worry about the battery life as the display dims when your wrist is down or the display is covered, and is only awoken when there's a wrist raise or tap on the screen.
Some of the older functions have remained, such as notifications, alarms, to-do lists that sync with your phone. The WatchOS 6 now comes with a dedicated app store which will allow you to directly choose and download apps for your smartwatch. You can now choose from new watch faces for time display.
Of course, the Apple Watch Series 5 is only compatible with the iPhone, so Android users are out of luck and will have to look elsewhere for their new smartwatch.
Get your Apple Watch Series 5 from S$599.00
2. Samsung Galaxy Watch Active 2
With its name, the Samsung Galaxy Watch Active 2 was meant to be a fitness-focused version of their Galaxy Watch. Available in 40mm and 44mm sizes, the Galaxy Watch Active 2 is arguably the best smartwatch for Android users on the market now.
Despite not utilising Google's Wear OS, Samsung's very own Tizen OS gives the Galaxy Watch Active 2 a longer-lasting battery life and better overall performance.
The Galaxy Watch Active 2 comes in a sleek and minimalistic design that is similar to an analogue watch. Like it's counterparts, the Galaxy Watch Active 2 comes with GPS capabilities; a heart rate sensor; and an automatic workout detector to help track your fitness activities.
However, the smaller screen size can be tough to navigate. And you're better off using Bixby AI to type or send your messages instead.
Get your Samsung Galaxy Active 2 from Amazon!
3. Huawei Watch GT2
Inheriting the winning trait of its predecessor, the Huawei Watch GT 2 kept the best and made major improvements to what was lacking previously.
Huawei claims that the Watch GT 2 can survive on a single charge for nearly 2 weeks. We've yet to try that out but let us know if you have!
Furthermore, the Huawei Health app stands out in this model with the ability to monitor up to 15 different activities.
Its 5ATM certification, highest of the bunch, allows you to take the watch swimming for up to 30 minutes in waters as deep as 50 metres.
However, the Huawei Watch GT 2 does not have NFC support and Google apps.
This means you're unable to pay via your smartwatch and will still need to fish out your wallet to make payments. Furthermore, the Watch GT 2 uses the Kirin A1 chip which is considerably slower than its competitors.
So you're paying less, but you're also getting less.
Get your Huawei Watch GT2 from Amazon!
4. Garmin Forerunner 645
Despite being released in late 2018, the Garmin Forerunner 645 remains one of the best GPS smartwatches for avid runners.
Their superior GPS tracking capabilities, coupled with the ability to customise interval training and accurately track heart rate, the Garmin Forerunner 645 is a runner's absolute dream.
The UI is completely customisable and you can change anything on the display. From the widgets and watch face, to the running profiles on the smartwatch, everything works seamlessly here.
The Forerunner 645 is also rather lightweight, which makes it comfortable to wear when you're going for long runs.
And there, you have a highly functional and aesthetically pleasing smartwatch that caters to fitness enthusiasts!
Get your Garmin Forerunner 645 from Amazon
5. Mobvoi Ticwatch Pro 2020

Despite being the pocket-friendly option on this list, the Mobvoi's Ticwatch Pro 2020 is no slouch.
Made of hard nylon and glass fibre, the TicWatch Pro feels premium and expensive. Plus, the leather and silicone hybrid wrist strap edges the Ticwatch Pro a step ahead of its competitors.
The dual-layered LCD x AMOLED screen also helps to conserve power when switching between modes.
Similar to other smartwatches, the Ticwatch Pro 2020 also has fitness tracking and music functionality. By utilising Google's Wear OS, it allows the user to have access to the Google Play Store and download apps directly, albeit limited in selection as compared to smartphones.
But at S$279.00, the Ticwatch is the best bargain for money with its premium quality and solid operating system.
Read Also:
Abel Tesfaye
Abel is a huge fan of Dad Jokes. Here's one: In a boomerang shop: "I'd like to buy a new boomerang please. Also, can you tell me how to throw the old one away?"
Recent posts
Related Posts
ShopBack Stores in Other Countries