Best hotel deals for your birthday staycations
Even though it feels like the world is slowly shutting down, nothing should get in the way of birthday celebrations (with the appropriate social distancing of course). If your travel plans to celebrate were cancelled, a staycation with a small group of friends and loved ones could be as enjoyable! With discounts and birthday packages by these hotels, the extra savings could be used to get some bubbly for your birthday staycation and chill. One of these hotels even offers you a free night's stay almost worth $200!
---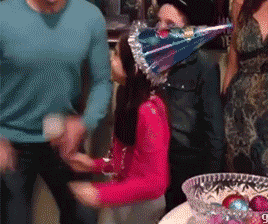 Oasia Hotel Downtown
It's impossible to miss Oasia Hotel located in the heart of the Downtown district in Tanjong Pagar. The red facade of the building is wrapped around with greenery which stands out among the concrete and glass skyscrapers in the area. Definitely a sight for sore eyes and a good note to kick off any type of celebration, including your birthday. To add to the appeal, Oasia Hotel offers special perks if you book a room during your birthday month!
You can get a free upgrade from a Deluxe Room to a Club Room if you book a stay during your birthday month. Simply subscribe to their mailing list before making your booking and voila, you get a free room upgrade for your birthday staycation! We think it's well worth the mailing subscription considering Club rooms cost at least approximately $60/ night more! And the additional perks that come with a Club Room make Oasia sound like an absolute paradise.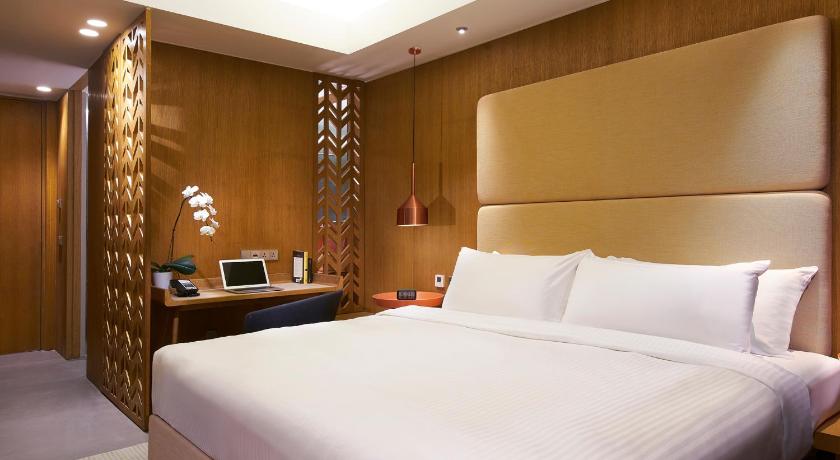 With the birthday staycation offer, you will be able to receive complimentary breakfast for 2 for every day of your stay, evening cocktails, access to the club lounge and more! These benefits seem too irresistible to refuse for your birthday celebration.
If you're looking to unwind during your birthday staycation, Oasia not only has 1 but two outdoor rooftop pools! These pools provide a splendid view of the surrounding CBD area and city skyline. However, if you want to turn it up a notch, you can visit the hotel bar which has DJs spinning some upbeat mixes on Thursday and Friday nights.
If you're feeling a bit more adventurous, you can check out the long stretch of bars and fine dining establishments that line Keong Saik Rd and Craig Rd. The atmosphere there is cosy and perfect for a fancy dinner with your loved ones.
TL;DR of birthday staycation benefits
Free upgrade to Club Room
Complimentary breakfast for 2
Evening cocktails
Access to Club Floor, Lounge and Infinity Pool
Free-flow of non-alcoholic refreshments and light snacks
Complimentary early check-in or late check-out
Address: 100 Peck Seah Street, Singapore 79333
Price: From $198/ night
Telephone: 6812 6900
Book your Oasia Hotel Downtown Staycation now!
Rendezvous Hotel Singapore
Rendezvous Hotel rests in the heart of the arts and culture district: Bras Basah. The hotel faces the School of the Arts (SOTA) and is within walking distance of a few museums in the area. Rendezvous Hotel is also under the same umbrella company managing Oasia Hotel Downtown. Similarly, you can subscribe to their mailing list and get a free upgrade to a Club Room for a stay during your birthday month and enjoy the same benefits.
One of the perks included which I believe is perfect for a birthday staycation is a complimentary minibar which is replenished daily in the Club Room. So no need to worry about getting copious amounts of alcohol just to get the party started. Plus, another theme unique to the hotel is the retro and colonial architectural style of the building and its surrounding area. Despite being enclosed by other modern-looking architecture (SOTA and Singapore Management University), Rendezvous retains a classy facade which is less common in Singapore.
It would be a waste not to explore Bras Basah which is renowned for its arts scene. Nearby museums include the National Museum of Singapore, the Luxe Art Museum and MINT Museum of Toys to name a few.
TL;DR of birthday staycation benefits
Free upgrade to Club Room
Complimentary breakfast for 2
Evening cocktails
Access to Club Floor, Lounge and Infinity Pool
Free-flow of non-alcoholic refreshments and light snacks
Complimentary mini-bar with daily replenishment
Address: 9 Bras Basah Road, Singapore 189559
Price: From $143/ night
Telephone: 6881 8888
Book your staycation at Rendezvous Hotel Singapore here!
Hotel Jen
Even if you aren't looking to celebrate your birthday soon, Hotel Jen has the perfect party package to mark any occasion. Although the Party Staycation package by Hotel Jen is an additional package, it is full of perks made to ensure you fully enjoy your staycation from start to finish.
With the Party Staycation package, the party almost literally never stops. The moment you arrive at Hotel Jen, you will be greeted with a watermelon filled with vodka to share with your party troupe. Once you're finished with that, you will be given self-decorating party items and even a beer pong table! If you're itching to visit some malls in the vicinity, there will even be a shuttle bus (a party bus!) that can help ferry you to nearby shopping districts.
Once your eventful night turns to dawn, you can unwind at the swimming pool with your party people and take in the view of the sky as you possibly nurse your hangover. If you're down to go all out for your next birthday staycation, this package from Hotel Jen is worth the try.
TL;DR of birthday staycation benefits
Mega watermelon with vodka upon arrival
A tray of gourmet canapes
One round of mixers stocked in the big SMEG fridge
Self-decorating kit for the party
Usage of a GoPro camera with a 16GB SD card
Usage of nail polish set for manicure and pedicure
Beer pong set-up
A carton of ice
WiFi everywhere, always
Shuttle bus to shopping districts
24-hour access to the Club Lounge
Late check-out at 4 pm (subject to room availability)
20% discount on food and beverage purchases at J65 and Ah Hoi's Kitchen
Address: 1A Cuscaden Road, Singapore 249716
Price: From $187.50/night
Telephone: 67382222
Book your Hotel Jen staycation here!
Holiday Inn Orchard City Centre
In light of the virus, many border restrictions have been implemented across the world which has led to many cancelling their trips with no alternative to use their scheduled leave. Fortunately, Holiday Inn Orchard City Centre has offered one free night for travellers to stay at their hotel which makes it perfect if you're planning to use up some of your leave for a staycation.
Enjoy your third night for free when you book a stay at Holiday Inn Orchard City Centre for a period of three consecutive nights at their Executive Club Rooms, Deluxe Executive Club or Suites! You can save approximately $200 for an additional free night. Apart from the huge savings, guests will receive complimentary meals and refreshments throughout the day!
Holiday Inn Orchard City Centre is right smack in the middle of Orchard Road which gives you easy access to all the malls in the vicinity. Almost any shop you can think of is within walking distance and other attractions are not too far by public transport.
TL;DR of birthday staycation benefits
Complimentary breakfast for 3 guests
Complimentary afternoon tea and evening cocktails
2 pieces of complimentary laundry daily
Pocket WiFi device use
Address: 11 Cavenagh Road, Singapore 229616
Price: From $226/ night
Telephone: 6733 8333
Book your Holiday Inn City Center staycation here!
Hilton Singapore
Weekend getaways to nearby destinations outside of Singapore are not encouraged for the moment, but spicing things up with a stay at the Hilton Singapore could liven up your weekend. Hilton Singapore is an iconic landmark of Orchard and of the go-to hotels for both tourists and locals alike because of its popular branding across the globe, and its exquisite service standard. Being in the heart of Orchard, the floor to ceiling windows installed in all of Hilton's rooms allow guests to take in the magnificent Singapore skyline, especially at night.
As part of the Weekend Getaway offer by Hilton Singapore, guests will be offered daily breakfast, late checkout privileges as well as premium WiFi connectivity. If you're looking to spend a more luxurious birthday staycation over the weekend without much fanfare, this hotel will meet all expectations.
TL;DR of birthday staycation benefits
Complimentary daily breakfast
Late check-out at 2pm
Premium WiFi connectivity
Double Hilton Honors Points
Address: 581 Orchard Road, Singapore 238883
Price: From $250/night
Telephone: 6737 2233
Book your Hilton Singapore staycation here!
Best Birthday Staycation Promotions with ShopBack
Psst, if you're looking for staycation hotels that you can spend your SingapoRediscovers Vouchers on, we've got up to 4.5% Cashback available for Klook and Trip.com!
Read also:
All prices included in this article are accurate at the time of writing.
Abel Tesfaye
Abel is a huge fan of Dad Jokes. Here's one: In a boomerang shop: "I'd like to buy a new boomerang please. Also, can you tell me how to throw the old one away?"
Recent posts
Related Posts
ShopBack Stores in Other Countries