"They are just flowers."
We often hear this phrase being thrown around, but yet the act of giving flowers is extremely crucial on eventful occasions. More than just a decorative table piece, or a five-second delight upon receiving them, the act of gifting flowers is a language of expression. 
The depth that each colour represents, the likes of your receiver, giving flowers is more than just a nonchalant and cliche facade. 
To express gratitude and appreciation for your beloved Mother, we have searched far and wide to bring you the most trusted and reliable flower delivery services in Singapore.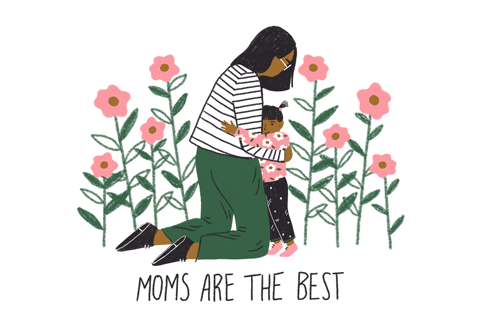 The Language of Flowers
For those of you who are unsure what kind of flowers to gets, here's a bird's eye view at the meaning of the most popular flowers.
Carnations – signify

purity, faith, love, beauty and charity; traits that are synonymous with the virtues of motherhood

Gerbara Daisies

– signify innocence, purity and beauty, cheerfulness

Tulips

– signify comfort, coziness and happiness

Camelias

– signify longevity and gratitude

Roses 

lighter red or deep pink colour signifies gratitude and appreciation;

yellow roses are signify a caring nature;

white roses are associated with purity and brightness
Best Flower Delivery in Singapore for Mother's Day
1. Windflower Florist
One of the highest rated florists in Singapore, Windflower Florist has a unique Mother's Day 2020 collection in collaboration with Michael Kors. The fresh flowers are arranged in bouquets or jars, and in delicate boxes for the limited MK collection and are perfect to express your appreciation this Mother's Day!
Do note that Mother's Day Delivery Slots for 9 – 10 May are full.
Delivery Fee: Free delivery; S$25 for Express Delivery
2. The Bloom Room
You can trust The Bloom Room in crafting an artistic bouquet in their signature style that will delight your Mother on Mother's Day. Due to the current situation that has impacted flower supply worldwide, The Bloom Room is still doing their best to help you show your love to your Mother.
Only a limited selection is available for Mother's Day.
Delivery Fee:

S$15 per bouquet/arrangement

Website

(delivery information can be found here) 
3. Flower Advisor
A well-known name in Singapore, Flower Advisor has flower delivery available across Asia, and also in Europe and America. The experienced florists are known for their artistic flair and the bouquets here are prepared with sincerity and love. Plus, you'll get to earn Cashback from Flower Advisor when you shop via ShopBack!
Delivery Fee: S

$20 – S$30
4. FarEastFlora.com
FarEastFlora offers bouquets that are elegantly arranged for $49.90 and above. A household name amongst Singaporeans, FarEastFlora has a specially curated Mother's Day collection that will be available throughout the month of May, and is also having a promotion of 15% discount when you purchase 2 or more items!
Delivery slots from 1-10 May are full.
Delivery Fee:

$10 (exclusive of GST)
5. The Florté
Fuelled by a passion to bring happiness and love, The Florté handpicks every stalk of flower from trusted gardens and nurseries. Floral artisans here are skilfully trained to craft gorgeous bouquets and bloom boxes and The Florté ensures that this token of gifting is delivered in the best possible condition.
6. The Enchanted Tree
Not looking to scroll through pages of flowers just for the right bouquet? The Enchanted Tree offers just three options for Mother's Day. It is unbelievably simple and fuss-free that I'm fighting to believe how easy it is to find a suitable bouquet for Mother's Day!
7. Noel Gifts
Noel Gifts has a wide range of gifts for any and every occasion but for Mother's Day, they have curated a true floral fantasy. Most of their bouquets are coloured in a lovely shade of pink which is perfect for Mother's Day and help to make this Mother's Day that much sweeter.
Delivery slots are only available from 11 May onwards.
Delivery Fee:

S$6.96 (GST inclusive)
8. Roses Only
Like the name suggests, Roses Only delivers only roses. But that makes your journey that much easier. You simply have to choose the box of your choice and a box of red roses will be making its way to your Mother very soon.
9. Skinny Blooms
SkinnyBlooms helps to translate love into a lovely bouquet of flowers for your loved ones. Each bouquet is a floral fantasy out of wonderland and exudes gratitude and love, and brightens up the space they are placed in. Fresh flowers or preserved flowers can both be found at SkinnyBlooms, so you can choose the perfect piece for your Mother this Mother's Day.
10. Floral Magic
Omakase – I'll leave it up to you
While many of us associate Omakase with Japanese Cuisine, the word "Omakase" actually means "I'll leave it up to you". All you have to do is is select the theme and size of your bouquet and leave it up to the experienced florists at Floral Magic to bring together a gorgeous bouquet of flowers.
11. Fleurapy
Holding the belief that every flower bouquet arrangement should have its own personality, Fleurapy breathes life into designs. The experienced florists, called Fleurapists here, craft stunning bouquets that will touch the hearts of your Mother and express your appreciation this Mother's Day.
12. Xpressflower
Xpressflower offers 24-hour delivery services so if you are the type to spoil the market and surprise your mother at the stroke of midnight, this is the perfect choice. The unique framed flowers arrangement, or the iconic dome vase flowers can all be found at Xpressflower!
Delivery slots are not available for 10 May.
Delivery Fee:

from S$0 – S$53.50
13. Petite Fleur
More than just a normal florist, Petite Fleur handcrafts bouquets for every occasion. Using only premium blooms, the flowers at Petite Fleur are nurtured to last longer, which is always a delight to have for flowers. Each bouquet is thought out in an elegant fashion, and will be a vibrant expression of love for your Mother.
14. Toki Flowers & Gifts
Crafting floral fantasies since 2011, Toki Flower and Gifts offers a special range of Mother's Day specials. Taking inspirations from across the world and adding their personal touch to it, each Mother's Day bouquet has its owning meaning and character.
Delivery Fee: Free for orders above S$99.99; S$9.90 per location for orders below S$99.99
15. Lush and Love
At Lush and Love, they understand that flowers are meant to brighten up the day. For Mother's Day, receiving a flower bouquet from Lush and Love is sure to bring a smile to your Mother's face and brighten up the mood at home. Uniquely presented in a wooden box (or you can opt for a normal bouquet), Lush and Love will be a great choice for your flower delivery this Mother's Day.
Surprise Your Mother on Mother's Day with Gorgeous Flowers
More  often than not, Flowers can help to express emotions that you struggle to express in real life. It is a silent yet meaningful expression of emotions that show love, gratitude, affection and comfort for your loved one. This Mother's Day, express your love with a bouquet of flowers to bring a smile to her face.
Originally published in May 2018. Updated on 5 May 2020
Recent posts