It's never too late to be a tourist in your own backyard. More than just good food and affordable shopping, Southeast Asia is also home to rich marine biodiversity and is a popular area for diving enthusiasts across the world. For instance, the Coral Triangle which is an important reef system is found in the waters of our neighbours, Indonesia, the Philippines and New Guinea!
But that's not all, Singapore's waters (even if it ain't as pretty as the Maldives) contain endangered species of marine wildlife and over 200 species of corals! So if you're keen to get your feet wet, there's no need to travel far for a much-needed diving vacation.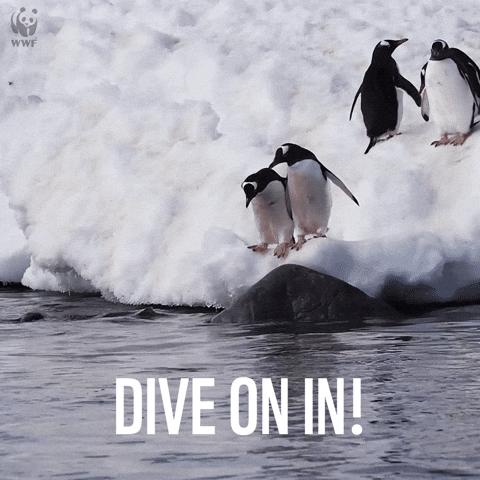 Join the ShopBack Telegram Channel to keep up with the latest dips!
---
Diving Spots in Southeast Asia
1. Komodo National Park, Indonesia
No, you will not be swimming with Komodo Dragons so you do not have to worry. Komodo Island is part of the Coral Triangle which means there will be lots to see if you go diving. The waters are crystal clear and there is an abundance of marine animals such as clownfishes, dolphins, sea turtles and manta rays! For those wanting to find your beloved Nemo, here's the place to be. And if you're dying (not literally) to see a shark, the area around Komodo Island is also known for the sightings of reef and hammerhead sharks!
The Makassar Reef is a notable drift diving and manta ray cleaning site that runs for up to 2 kilometres. The best time to visit is from March to October, during the dry season without where the weather is not too overbearing.
2. Malapascua, Philippines
This diving spot is pretty popular because you get to see thresher sharks which are known for their gorgeous long tails. Diving near a thresher shark is pretty rare and Malapascua allows divers to do that, which explains why avid divers love to come here.
Even if you're not enticed by the idea of seeing thresher sharks, there are many other marine species to swim alongside with here. Malapascua is also open for diving all year round, making this a great escapade from the city life at any point of time.
3. Pulau Sipadan, Malaysia
The mother of all reefs in Southeast Asia lies near Pulau Sipadan and it also holds one of the largest marine biodiversity in the world. There are plenty of diving sites here, each exuding its own unique beauty while still burgeoning in the same waters.
The Turtle Tomb, as the name suggests, is an underwater cavern system that contains the skeletons of turtles and even dolphins. For the thrill-seekers, the eerieness of this site contributes to its mysterious and interesting identity. But don't worry, live sea turtles still roam the waters here so you'll be able to see them in action. 
To maintain the serenity and beauty of Sipadan, only 120 diving permits are given out per day. So check beforehand and make your bookings before travelling!
Book your next diving trip at Pulau Sipadan on Viator now!
4. Layang Layang, Malaysia
Witness the beauty of a school of hammerhead sharks at Layang Layang. This diving site is less popular as compared to the rest on this list but it is almost on every diver's bucket list simply because of the scalloped hammerhead sharks that are only found here.
We highly recommend heading to Layang Layang from April to May as this period sees the highest congregation of hammerhead sharks. Be sure to keep a safe distance and avoid provoking them!
5. Raja Ampat, Indonesia
Divers truly immerse themselves in a different world when they come to Raja Ampat. If you've ever wanted to replicate the photos of divers surrounded by large schools of fish (à la National Geographic), this is the perfect place to do so. With the deep blue waters and teeming marine life, Raja Ampat is favoured by diving enthusiasts.
While it is a little tedious to get to Raja Ampat from Singapore, wobbegong sharks, pygmy seahorses, and other fascinating marine creatures will make the trip worth the hassle.
Diving Spots in Singapore
1. Pulau Hantu
While Hantu means ghosts in Malay, Pulau Hantu has since left its history behind and is now a haven for snorkelling enthusiasts. Surrounded by rich waters and coral reefs, the island is a respite from the hustle of city life.
So watch out for the tides as you wouldn't want to be caught in the waters during high tide. There are various marine creatures on-site, namely clown anemonefishes, giant clams and nudibranchs that you can keep a lookout for!
2. Sisters' Islands Marine Park
We may not have super clear waters like our neighbours but we certainly do have teeming wildlife within our sea. The Sisters' Islands Marine Park is home to a huge variety of sea creatures you never knew existed. With the help of NParks, the area has been developed into a conservation area as well as a diving site.
3. Pulau Jong
Probably one of the least popular islands of Singapore, Pulau Jong, is surprisingly surrounded by all kinds of marine animals like black-tip sharks, parrotfishes and more! Due to the seclusion of the island, you may have to charter your own boat to dive here!
4. Pulau Salu
If you're really lucky, you might get a swim with dolphins and sharks nearby Pulau Salu. A tiny island sandwiched between Jurong and Bukom Island, Pulau Salu is home to wonderful coral formations which as becoming less of a common sight in Singapore as land reclamation continues.
Where can I get a diving license?
Before you can enjoy the majestic beauty of the open sea at the places mentioned above, you definitely need a diving license.
In Singapore, you can get certifications either from PADI (Professional Association of Diving Instructors) or SSI (Scuba Schools International) which are both internationally recognised. In comparison, PADI is more structured in their teaching which makes the certification a bit more expensive than SSI which is more flexible in their courses. The Open Water Diver is most preferred as it will let you dive independently overseas in the future.
For more information, check out our guide on Where to Get Your Diving License In Singapore!
---
Abel Tesfaye
Abel is a huge fan of Dad Jokes. Here's one: In a boomerang shop: "I'd like to buy a new boomerang please. Also, can you tell me how to throw the old one away?"
Recent posts
Related Posts
ShopBack Stores in Other Countries