Do you have a sweet tooth? If your answer is yes, chances are you'd be interested in the rest of this article. Especially if you're craving new desserts to try out but feel guilty about spending too much. With ShopBack GO, you'll be able to pig out on sweet treats and save money at the same time.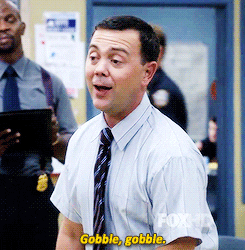 Be the first to learn about our cashback deals and blog posts. Follow us on our Telegram channel!
---
Ben & Jerry's
Everybody loves getting a pint of their favourite Ben & Jerry's flavours for a long weekend. But do you want to have your Ben & Jerry's ice cream the way it was originally intended? Head into one of their locally owned and operated ice cream shops and dig into any of their euphoric ice cream flavours in the way the first scoops were served up by Ben and Jerry themselves.
Their stores offer much more than just ice cream. You can try their waffles and smoothies too!
Dopa Dopa Creamery
Dopa Dopa Creamery is a new small artisanal ice gelato cafe, offering a selective yet impressive range of ice cream. They offer artisanal flavours like Watermelon & Mint Sorbet and Home Roasted Pistachio, alongside a toasty croissant. This lovely cafe is great for a visit any time of the day.
Address: 29 South Bridge Rd, Singapore 058665
Chuerreria La Lola
Dig into crispy glazed churros from Churreria La Lola which have been deep fried in olive oil. The original Classicos Churros is sprinkled with sugar and comes with four dips: Signature, Dark Chocolate, Matcha, and Purple Yam. The Signature dip is essentially made up of melted chocolate which is simple yet so yummy.
If you're craving for something savoury, get the Pork Floss Stuffed Xuxos!
The Dark Gallery
Fans of chocolate will love The Dark Gallery. The cafe prides itself for selecting the finest cocoa and creating the most flavourful chocolate concoctions. Vegans can also enjoy some of their desserts such as their dark chocolate and pure coconut sorbets.
If you just can't decide on which type of chocolate to indulge in, try The Chocolate Rhapsody which is a mash up of dark, milk and white chocolate ice cream on one plate.
Camaca
Camaca started in Taiwan but has since expanded into Malaysia, China and Singapore. What's special about Camaca is that all the desserts are sugar-free and light on the calories. Located in King Albert Park, the place consists of two floors which really exudes a cosy vibe. Perfect for a guilt-free afternoon tea.
Some sweet but sugar-free delights you can expect to have include chocolate fudge squares, macarons and cake rolls.
Address: 9 King Albert Park, Singapore 598332
Boufe Boutique Cafe
An all-day brunch cafe, since the beginning, Boufe has been serving classic breakfast and brunch food. And all of the brioche, sourdough slices and croissants are baked right in the pastry room itself with the freshest in-house ingredients possible.
They also sell an assortment of cakes which are made using classic French recipes and techniques. To make them unique, the pastry chefs innovate by making the appearance look attractive and eye-catching.
Typhoon Taiwanese Cafe
Shopping in town and need a breather? Stop by Typhoon Cafe in Plaza Singapura for your favourite Taiwanese desserts. Apart from sweet treats, have a light meal and tuck into their mains such as Taiwan Lu Rou Noodles and Lu Rou Fan.
Address: 68 Orchard Rd, #04-63/67, Singapore  238839
Nesuto
Nesuto was started by pastry chef Alicia Wong who draws inspiration from Japanese and French desserts. Nesuto specialises in choux puffs which are light and fluffy, great for a quick and light bite.
Pair your choux puffs with unique tea blends such as Lychee Oolong which come in a pot.
 Address: 53 Tras Street, Singapore 078992
Drips Bakery Cafe
Drips Bakery Cafe has many different delectable delights that await you. From cakes to savoury bites, they offer something for everybody. Their extensive menu will have customers spoilt for choice. It's a one-stop shop for people who like to enjoy a good dessert on its own, or with their meals. Pair their desserts with their drinks for a session of fully wholesome afternoon tea.
Ji De Chi Dessert
Selling all the favourite Asian desserts, Ji De Chi Dessert is popular among consumers of different age groups in Singapore. Ji De Chi Dessert has different takes on the classics like Durian Snowy Ice, Milk Snowy Ice, Chendol Snowy Ice, Mango Passion Fruit Snowy Ice, and Matcha Crepe Cake. There will be something for everybody.
---
Recent posts
Related Posts
ShopBack Stores in Other Countries