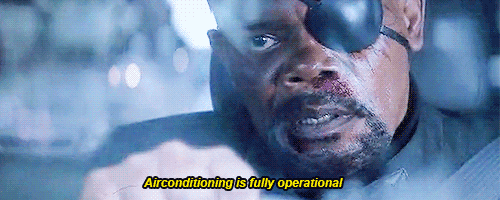 When was the last time you had your aircon serviced? If your answer is more than a year ago, it is high time to find an aircon servicing vendor to maintain your aircon. According to the US Department of energy, it is vital that you maintain your aircon regularly for it to function at peak condition. Failing to do so will result in an overall decline in your aircon's performance and energy efficiency. In other words, you'll be complaining: "Why my aircon so hot? Why my bill so high?" However, finding an aircon servicing vendor that is good, reliable, trustworthy and affordable won't be easy.
*Featured image by Dan Riñon on Unsplash.
Aircon Servicing Headache
A quick google search for 'Aircon Servicing Singapore' left me slightly overwhelmed. I was bombarded with paid ads, Google recommendations, and information that I could not easily verify. My sentiments were echoed by someone in the ShopBack Smarter Way Community Facebook Group who was also looking for air conditioning service recommendations. (P.S. You are more than welcome to join this Facebook group where we accompany and help each other make smarter lifestyle decisions.) This inspired me to put together this list of the best aircon servicing vendors with recommendations from the community. Read on to find out which aircon repair vendor you should engage!
Best Aircon Servicing Vendors
iAircon Singapore Air Conditioning Services
The first commenter recommended us to check out kaodim.sg, a marketplace for professional services. Aside from professional aircon services, you can search for professional cleaners, contractors, photographers and more. The good thing about this platform is that the services are user verified. Here you can find user reviews along with a Q and A function where customers and service providers can communicate. It was there where I found iAircon which at time of recording had an average rating of 4.7 stars out of 5 based on an average of 28 reviews. The services that they provide include a "broad range of Aircon services such as installation, repairs, maintenance, chemical wash/overhaul & supply refurbished aircon units."
But just to be sure, here are some things you should look out for when they service your aircon as mentioned by one of the commenters. Do remember to check these things:
1. Ensure they suck out all excess water from the drain pipe
2. Ensure that the filter is cleaned
3. Check the gas pressure
4. Check the PCB of your aircon
5. Ensure that there is no aircon leaking
Contact Info:
Phone (Call/SMS/Whatsapp): 91874998
Opening Hours: 

Mon-Sat 

10am – 6pm 
Dr Cool Aircon Services
The second air conditioner services vendor on this list is Dr Cool Aircon Services. They received a 4.6 star rating based on an average of 31 reviews. Customers liked that Dr Cool was honest with them and did not have hidden costs for their services. In addition, there were many customer testimonials of people who were impressed with their professionalism and trustworthiness as they took the time to explain the rationale behind their actions. On top of their great customer service, the best part that their aircon cleaning services are offered islandwide and throughout the year; inclusive of weekends and public holidays.
Contact Info:
Phone: 9221 5626
Opening Hours: Sat-Thur (Inclusive of Public Holidays) 9am – 6pm, Fri 2.30pm-6pm
Address: Blk 51 Commonwealth Dr, Singapore 141051
AIR MAESTRO SERVICES
Alternatively, you can consider Air Maestro services, which received a 4.8-star rating based on an average of 28 reviews. Their services include general servicing, aircon chemical wash, troubleshooting and repair of parts like air conditioner compressor and more.  Customers were happy with their punctuality, great customer service, and their polite and patient technicians. Moreover, if you are happy with their service, you can engage them in year-long service contracts. This comes with perks such as continuous water-leak warranty, priority on-call service, discounted spare part replacement and free troubleshooting and diagnosis.
Contact Info:
Phone: 8322 7349
Opening Hours: Mon-Fri 9am – 6pm, Sat 9am – 3pm
Address: 22 Sin Ming Lane #06-76 Midview City, 573969
Absolute Aircon Singapore
Another option you should most definitely consider is Absolute Aircon Singapore. This was another direct recommendation made by someone in the ShopBack Smarter Way Community. With 4.7 stars out of an average of 60 Google reviews, people seem to trust Absolute Air Con. Majority of the reviews were overwhelmingly positive with customers commending them on their professionalism and great service. Absolute aircon offers the standard general aircon servicing, chemical cleaning, and aircon overhaul. What set them apart from their competitors was their blog which provides a lot of useful information on aircon servicing and air conditioning in general. This includes useful articles like the one which provided tips on car aircon cleaning so that you can hold off car aircon service.
Contact Info:
Phone: 6692 1093
Opening Hours: Mon-Sun 9am – 9pm
Address: 14 Haig Avenue, 438869
Aircon Republic
On the other hand, a name that was thrown about a lot when I was doing my research is Aircon Republic. Established in 1976, the company has a long history of serving large clients such as the People's Association of Singapore and SBS. Their website was well designed, easy to use and navigate. Going through their customer testimonials, the one that stood out was the one given by customer Jane Tan. She engaged Aircon Republic right before the holidays due to a last minute emergency. On top of responding very promptly, Aircon Republic provided a great experience. Unlike other unnamed aircon companies, Aircon Republic left her house cleaner than before. As a result, Jane recommending the Aircon Republic to her friends as they did a quality job at a good price.
Contact Info:
Phone: 9628 2299
Opening Hours: Mon-Sat 9.30am – 6.30pm
Address: 22 Sin Ming Lane #06-76 Midview City, Singapore 573969
Cititech Engineering – Air Con Servicing Singapore
Otherwise, you can think about engaging Cititech Engineering a company recommended by a member of the ShopBack SmarterWay Community. More specifically, this community member's father works in the chiller room industry in K&M refrigeration engineering. Cititech engineering is their go-to aircon servicer of choice whenever their equipment needed servicing. The fact that they would continue to use Cititech's services demonstrates that Cititech Engineering is reliable. As they do not have a website, drop them a call or an email for a quotation!
Contact Info:
Phone: 6742 1920
Opening Hours: 

Mon-Sat 

9.30am – 5pm
Gain City Aircon Service
Last but not least, another option you can consider is Gain City's Aircon Service. I'm sure that you would have at least heard of Gain City as they are a reputable company that has been providing air conditioning services for a good 33 years. Their longevity and consistency is a testament to their reliability as a company. Apart from selling air-conditioning systems form Mitsubishi aircon, Daikin aircon, Panasonic aircon and even portable aircon; Gain City services them as well.
On top of their rich experience in this air con servicing field, Gain City is a specialist in fulfilling new air con installation projects for industrial and household use. Having installed air conditioners for Singapore the Singapore F1 Grand Prix, Singapore Air Show, Youth Olympic Games 2010, and National Day Parade; Gain City has a great reputation. Moreover, they have a customer satisfaction guarantee where according to their website "customers don't have to pay anything if the agreed scope of work is unfulfilled." With this assurance, Gain City would make a good choice for those who want that peace of mind.
Contact Info:
Keep your cool
Now that you've gone through this list, I hope you have found a great aircon servicing vendor for your needs. If you have found this helpful, do share this article with your friends who are looking to get their aircon serviced as well!
If you're looking for other home electronics or appliances, do so with ShopBack for we have the best offers available for you including the latest Lazada voucher code and deals from other electronics stores! All this and with Cashback to boot!
Recent posts
Related Posts
ShopBack Stores in Other Countries