I am sure we have all been through it. First, we spot an amazing picture of a faraway destination on social media. Wow, the scenery! We then hastily make plans to travel there. The excitement and high hopes fuel the travel there, only to realise about a thousand others have seen the same picture and are right now crowding your scenery. Sounds familiar?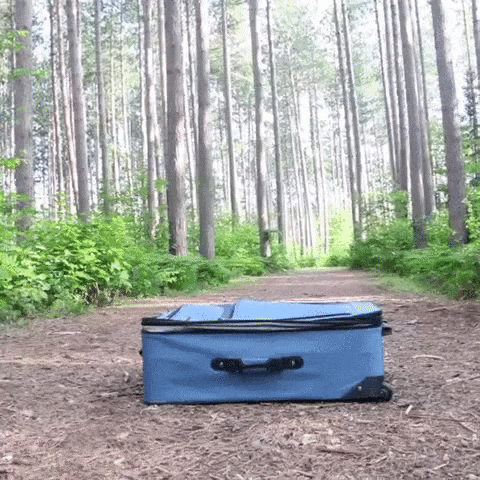 We cannot remove random strangers photobombing our camera feed, but we can certainly change the background! Looking for somewhere else that isn't your typical tourist destination? We present a list of alternative European destinations that are still largely unknown to travellers and are not as cramped as other "touristy" places.
---
1. Croatia – Split
Split is the second-largest city in Croatia. Located to the east of the Adriatic Sea and close to many of the Adriatic islands, it is still a functioning seaport that sees a myriad of intraregional ships go by its docks every day. One of the highlights of the city is the Diocletian's Palace, built in 305 AD for the Roman Emperor, Diocletian. Housed in the Old Town of Split, it is a massive complex that is now a UNESCO World Heritage Site. If you are a fan of Game of Thrones, you may know it as the basement where Daenerys kept her dragons!
The beauty of the city lies within its walls. The residents of Split have grown around the historical infrastructure and you will see many homes set up along the palace walls. After you are done with the history and Dalmatian architecture of the Old Town of Split, walk down to the main promenade, Riva, for a great view of the city over some fresh seafood or coffee.
Before you go, you may want to check if there will be any events happening!
Best Time to Visit: Great destination all year round, but best during May through October. However, the months of July till August may be rather crowded.
How to Get There: You can fly directly to Split airport. Alternatively, you can also fly into Dubrovnik then take a car or ferry (est. 3 to 4 hour travel time) into Split.
Where to Stay: Check this link

out for a complete list of accommodations.
2. Greece – Rhodes
Nicknamed The Island of the Knights, after the Knights of Saint John of Jerusalem who once ruled the island, Rhodes (ro-dos) is an island located south-east of Greece. It was historically famous for the Colossus of Rhodes, a gigantic statue of the Greek sun-god Helios. Estimated to be of the same height as the modern Statue of Liberty, it was one of the Seven Wonders of the Ancient World.
Rhodes can only be described as a blessed island for holiday-goers. From ancient castles to warm sunny beaches, there is something for everyone. History buffs will want to visit the Acropolis of Lindos, surrounded by walls made by the knights of old, it houses what remains of the former Temple of Athena Lindia. The Old Town, a UNESCO World Heritage Site, withholds over two thousand years of history within its walls. You can walk along the Street of the Knights, visit the Palace of the Grand Masters or climb up the clock tower with its amazing view of the Aegean Sea.
For thrill-seekers, there are plenty of beaches along the island. Faliraki is the most popular venue for heart pumping action, with activities like surfing, kayaking and bungee jumping. Visit the beach at Afandou for its golf course or head to Traounou for their motocross tracks.
When all the day activities have concluded, wind down with flavorful Rhodian wine along the seafront. Rhodian wines have a long history dating back to 7th century BC, and were considered the largest wine exporters within the Mediterranean in ancient times.
Best Time to Visit: April to August. June and July has the highest amount of tourists due to the amazing warm weather and amount of activities available, but prices will be higher during this period too.
How to Get There: You can fly into Rhodes airport, most airlines have a route with a stopover. Alternatively, you can take a ferry from Athens port, Piraeus. There are about 4 to 5 ferries per week. Note that the ferry takes 16-18 hours. Get your ferry tickets here

.
Where to Stay: Read this guide

for where to best stay in Rhodes.
3. Estonia – Tallinn
In the heart of Estonia, lies Tallinn. A wondrously beautiful city that seamlessly merges the past, present and future. Within its walls, you will find high tech companies, submarines and seaplanes from the 19th century and churches from the 12th century. Due to its geographical location, Tallinn was a major trade hub from the 14th to 16th century. This led to frequent invasions from foreign powers, resulting in the city constantly changing rulers.
With each change of power, the rulers would build their own monuments and military defenses, leaving behind traces of their own cultures and history. You will be able to easily spot the Russian, Swedish and Danish influences on architecture across the city. You can even have a grand view of the city and all its varied buildings if you visit either the Tallinn TV Tower or Kohtuotsa Viewing Platform. Either place offers an unobstructed view of the entire Estonian city.
Tallinn is a destination highly recommended for history enthusiasts and culture seekers. You will not find adrenaline triggering activities, but the sights and sounds of the cities are an adventure in itself. The city hosts a great deal of festivals and celebrations, especially during the summer periods (July – August). If you are planning a trip there, check here to find any events you may want to attend!
Best Time to Visit: June to August. Temperatures are the highest and the daytime is longer. You can also visit during September to October, when tourist numbers are declining and you see the vivid colours of a season change.
How to Get There: You can fly directly into Tallinn, it takes 10 minutes by bus or car from the airport to the city!
Where to Stay: Read this guide for the best places to stay in Tallinn, Estonia.
We hope you enjoy your alternative European destinations! If you do travel there, leave a comment down below about your experience!
---
Recent posts
Related Posts
ShopBack Stores in Other Countries