Budget travelling is no longer the same since the arrival of Airbnb. Booking through Airbnb has become the norm now for travellers but there are many that still seem wary. You may have read 'Top 10 Horror Airbnb Stories' online or heard anecdotes from friends on why they will never use Airbnb again.
Airbnbs provide a different experience from hotels and can come with a whole set of new questions. But after booking countless accommodations on Airbnb, I've come up with a guide. This guide will help you avoid any "horror" experiences with Airbnb and make you wonder why you never tried it.
Join our The Smarter Way's Telegram channel for more updates on ShopBack travel deals here!
---
Airbnb Cheatsheet
| First-timer tips | DOs | DO NOTs |
| --- | --- | --- |
| Take note of cleaning and service fee when you book | Send a personal introduction when you book | Skip reading the house guide/ instructions |
| Longer stays (> 7 days) will have price discounts | Use booking filters to narrow down your search | Use amenities/ appliances that might not be for guests |
| Ask for a referral code from family or friends before signing up | Research the neighbourhood of the Airbnb | Be afraid to contact your host during your stay |
| Read recent reviews and use a handful to visualise how the place is | Contact airbnb if there is a serious issue | Keep silent about damaged items/ amenities present before your stay |
| Contact Airbnb if your hosts cancels on you at the last minute. They will assist you in finding a new place ASAP | Own up if you damage an item or make a mistake | 'Blue tick' your hosts' messages on the platform |
I've regularly booked Airbnbs in Japan, Southeast Asia and parts of Europe, and have had my ups and downs.
I remember living in a share house where I had to cuddle under layers of clothing and blankets because another guest did not want to switch on the heater. It was 9 degrees Celsius in the room, by the way, and I froze for two consecutive nights.
Another cherished memory was when I got scolded in rapid French on a Sunday morning. My friend was singing loudly in the shower and the neighbour upstairs could not take it anymore. After finding out we could be fined for €400 for a noise disturbance in Paris, we whispered for the rest of our stay.
Despite all that, Airbnb remains my top choice for my trips.
Why you should use Airbnb
1. Value for money
It is purely a myth that Airbnb should be your choice of accommodation if you're on a super low budget. First, the price range on Airbnb can range from S$20 – S$1000 for a night's stay. You can find cheap backpacker hostels but you can also find numerous luxury apartments and even penthouses.
You can find homelier accommodations on Airbnb for the same price as a hotel. For example, I spent S$85 a night for a service apartment that was fully equipped with a spacious bathtub, kitchen, washing machine, cable TV, iron and a refrigerator (sounds like an exaggeration but really it was unbelievably good). For the same price, I could only book a budget business hotel in the area which was much smaller in size with fewer amenities.
2. Nothing is the same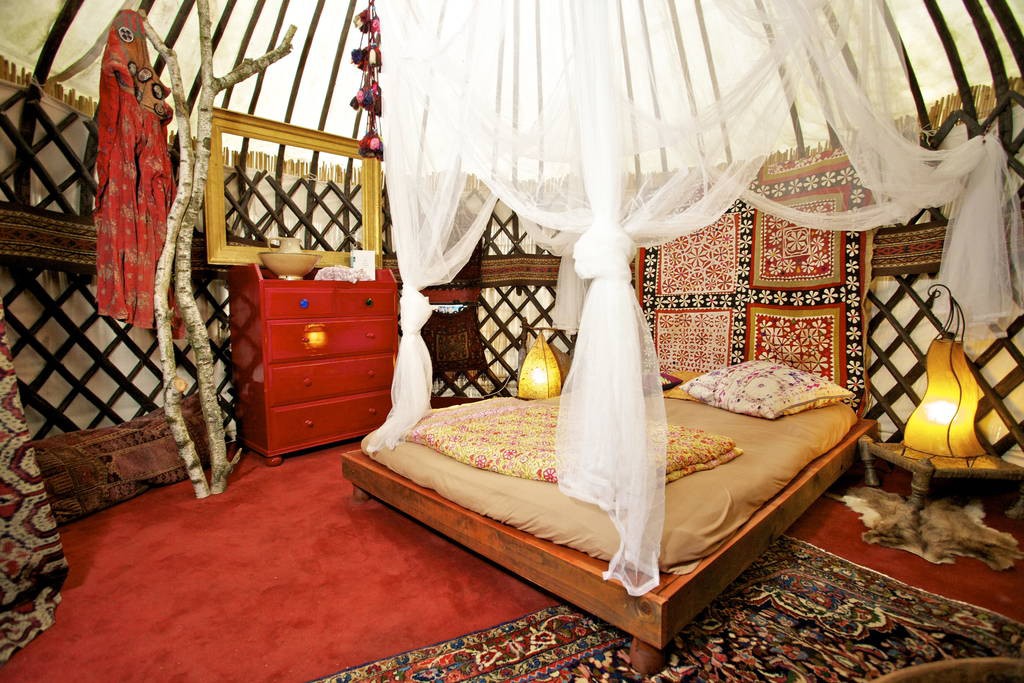 You will find all kinds of accommodation on Airbnb: family homes, serviced apartments, budget hostels, home-stays and many more! I lived in a beach house just behind a host's home in the Netherlands and also in a terrace on a hill overlooking Yokohama. Every Airbnb felt like a new adventure. I've even seen a small boat available for booking on Airbnb.
3. Opportunity to socialise
Airbnbs have definitely become an avenue for socialising as well. Some accommodations have the host or other guests staying in the same house as well. Such living arrangements include common areas like the living room, kitchen or balcony.
I'm an introvert so I used to shut myself in whenever I heard footsteps approaching the common areas. However, I realised that shutting myself in might seem rude to some hosts. Socialising with other guests and hosts gives you an opportunity to find out more about the culture of the place you're visiting and even a travel buddy for a few days!
4. It helps with your homesickness
99% of the time, Airbnbs are fully furnished and lived-in. If you're backpacking across many places, looking at the lifeless walls of a hotel after hotel can be tiresome. Personally, I don't get homesick but I feel more comfortable living in places with a personal touch.
I've booked Airbnb places which had bookshelves filled to the brim for guests to browse. It's also a major plus for me when the hosts own pets. Petting a cat makes my whole holiday.
5. Airbnb Plus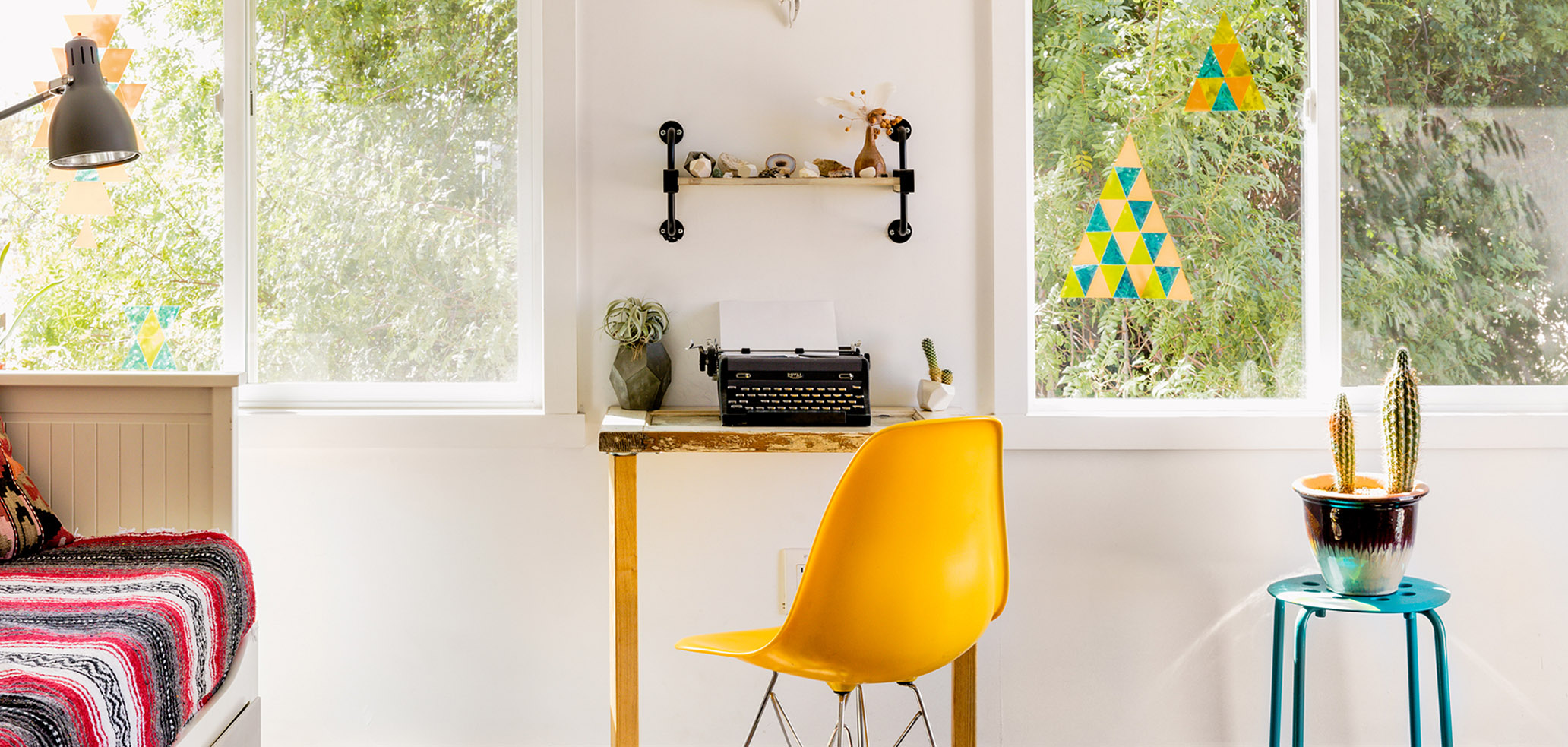 Airbnb recently introduced Airbnb Plus. Imagine boutique hotels with a personal touch (picture the houses on Pinterest) and lower prices. For Airbnb Plus, Superhosts (well-rated hosts) upgrade the listing of their Airbnb to get more visibility on the platform. The place is only verified for Airbnb Plus after Airbnb personally visits the house and ensures it meets a minimum standard and list of amenities.
---
How do you start?
The first step is the most important. Before you do anything, ask any friend or family (who has an Airbnb account) for a referral link. Airbnb offers referral discounts so when someone refers you to sign up for the first time, both you and the person who referred you will get credits. These credits can be used for bookings on Airbnb.
Once you're signed up, get cracking on your profile. From what I've gathered from speaking with my hosts, profiles play a huge part. Hosts rarely accept bookings from empty profiles or profiles with no display pictures. Make sure to choose a vibrant picture of yourself and verify your particulars online.
---
How to find the right apartment
Now, you're set to go to hunt for your first Airbnb. Airbnb now offers bookings for 'Homes', 'Experiences' and 'Restaurants'. But for this article, we will focus on finding the right home for your virgin Airbnb trip!
Fill in your preferred destination and complete other details like the dates you're looking to travel and the number of guests.
There are a number of additional filters but I will elaborate on the most important ones.
Instant Book
Activate this filter if you're in a rush and need to book a place ASAP. Usually, hosts have up to 24 hours before accepting a booking. On the other hand, 'Instant Book' lists places that accept bookings automatically.
Home Type
Filter down to 'private rooms', 'shared rooms' and even 'common areas'. If you're in need of complete privacy you can opt for 'entire place'. Note that this option is pricier.
Superhost
This is my favourite filter. It basically lists places owned by hosts who are outstanding. These hosts have gotten consistently good reviews from verified guests, have a high response rate and have close to zero cancellations.
I've almost always stayed with a Superhost at different price tiers and they have been excellent. Some Superhosts I know hold meetings with each other to discuss the best ways to improve their hospitality. That's dedication.
Amenities/ Facilities
Looking for a specific feature for your stay? Filter according to features like 'kitchen', 'hot tub' or 'indoor fireplace' to help narrow down your search.
---
Things to look out for
It's easy to overlook the finer details when you're excited to jet off to another country.
1. Price
Make sure the price listed is an accurate one. Price can differ based on a few factors like the dates and the number of guests. So make sure you've inputted the correct details. There are even discounts on prices if you stay for more than a week.
There's also an additional cleaning and service fee on top of the price per night. Take this into account when you set a price limit.
2. Location
Don't make the same mistake as I did. Cities in the rest of the world are bigger compared to Singapore and not everywhere is accessible. I booked a place in Paris thinking that it wasn't such a big city and realised my place was at least an hour away from the Eiffel Tower and other noteworthy attractions.
Hosts like to up-sell their places by adding details like "10 mins from XYZ attraction" or "5 mins from ABC train line". Truth be told, some of these are half-truths and the time stated could be the time taken if you travelled by car. A really fast one.
Addresses are not listed until they accept the booking but you can see the neighbourhood and vicinity in a map on the bottom of the accommodation page. Cross reference this with Google Maps and figure out if the place is convenient for your travel plans.
3. Reviews
Reviews are subjective and one's experience can always differ from yours. Take account of the most recent reviews to get a grasp of the host and place. I remember a few highly rated places that were situated above bars or clubs which opened late into the night. Some reviews complained about the noise while others gave positive reviews on the convenience of having a bar just below. It really depends on what you prefer.
---
Be personal
Usually, it is tradition to send a message to the host along with your booking request. The usual structure should look like this:
"Hi, I'm Shopbacker #1! I'm going for my year-end holiday with my family to XYZ country because I want to see the ABC attraction. I would love to stay at your house because it has a lot of cats and a hot tub! I hope you accept my booking and I look forward to meeting you!"
This is just a loose structure but be as authentic and personal as you can. Be concise as well. Hosts can be rather busy and reading through a guest's life story is a no-no.
What if your host cancels?
This is definitely the worst part of Airbnb. Hosts can cancel their booking with you for a whole host of reasons and it is even worse when they cancel less than two weeks away from your trip.
Before you panic, Airbnb has a set of protocols to protect you in such an event. Contact customer support on Airbnb and notify them of your situation. They will assist you to find another place to stay and facilitate the process of booking. You will then top up or be refunded the difference in the cost of your new accommodation.
Furthermore, hosts who cancel less than a week away will be charged a cancellation fee of around S$100. They will also be penalised by having the dates of your stay being blocked out and not being eligible for Superhost status for a year after the cancellation.
Worst Case Scenario: If the host cancels on you on the day of your stay itself, contact Airbnb through their helpline here. Click on the 'Reservation' tab and write in detail the issue which occured. Airbnb will then contact you through the platform after your submit your complaint. Prevention is better than cure so I recommend sticking with Superhosts if you're not willing to take any risk.
There are rare instances when hosts request for you to cancel to 'accept' your booking outside the Airbnb platform. These hosts may suggest to contact you through other means and make an arrangement to offer you a cheaper price. If you're a first-timer, I strongly suggest against this.
Hosts are not allowed to contact guests through other platforms and 'bookings' outside of the Airbnb platform leave you vulnerable. You will not be able to request for compensation or garner assistance if your stay includes fraud or security issues. Even if it's not your first time using Airbnb I strongly suggest against this.
---
Major "don't"s
Like any hotel, there are rules to follow when staying at an Airbnb. Here is a set of rules that I follow every time I stay at an Airbnb.
DON'T:
skip over a guide/list of rules the host gives you,
use appliances/amenities you're not sure can be used by guests (check with the host first every time),
keep silent over damaged items/amenities that were already present before your stay,
be afraid to contact your host at any time in relation to your stay,
bluetick questions or messages sent to you by the host (it takes 2 hands to clap).
What if you're in the wrong?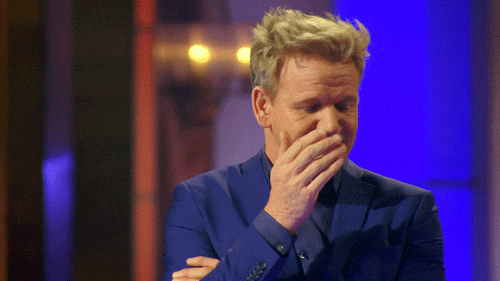 My advice is to own up and let your host know immediately. Mitigating with the host beforehand may alleviate the negative consequences and the issue can be settled amicably without involving Airbnb.
However, if you tried the above and feel that the host is being unreasonable with the settlement then you can leave the mitigation to Airbnb. The host can file a claim/ complaint with Airbnb who will then contact both parties and reach a settlement.
If a host unreasonably or falsely accuses you of an issue, offer to leave mitigation to Airbnb. Usually, hosts who falsely accuse you will drop the issue in fear of being suspended from the platform or compensating the guest for an uncomfortable experience.
This works the other way round too, in case your host provides a stay wrought with safety issues or falsely advertises the place.
Airbnb was super helpful when I stayed in a 'garage' that was falsely advertised as an apartment. Doesn't sound much like a horror story at first. But it was a basement garage with insects hiding under the bed and huge spiders which made their nests in the room. Imagine sleeping and feeling something run up your legs at night. There were also disposed gas canisters just outside the room door which was a real hazard. So much for an ideal apartment.
---
Nothing can beat the Airbnb experience
I've met wonderful people and made unforgettable memories through Airbnb.
I remember kayaking with my friends through the canals of Amsterdam thanks to our generous host who owned a few unused kayaks. I've had authentic homemade English breakfasts made every morning by my hosts who were a loving elderly couple. There are many more experiences that I cherish, ones that a hotel could never give me.
I hope after reading this guide, you're convinced that booking an Airbnb for your next trip would the best decision.
Get $15 Upsized Cashback when you book with Airbnb through Shopback here!
Abel Tesfaye
Abel is a huge fan of Dad Jokes. Here's one: In a boomerang shop: "I'd like to buy a new boomerang please. Also, can you tell me how to throw the old one away?"
Recent posts
Related Posts
ShopBack Stores in Other Countries