Image credit | Youtube | Sephora
By now, you've probably heard of the entire Kat Von D versus Jeffree Star hoo-hah. Which comes in the aftermath of the Swift-Kardashian-West clash. Which led to the entanglement of a certain model and K.K. – no, not that one, we're talking about the sister. In times of unrest and strife, maybe all we want is a little refuge.
It sure has been a year of the same old celebrity craziness. Here's some reprise in the form of a list: a makeup arsenal from one of the players herself, Kat Von D. It's important to be fully armed for the breaking news (and hearts) – you wouldn't want to miss the next supercell storm on social media. Hopefully, we'll feel a little better about everything at the end of the day!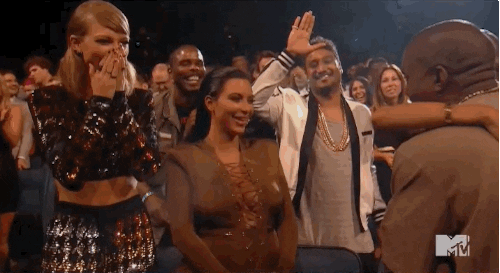 Image Credit | giphy.com
1. Metal Crush Eyeshadow
Those familiar with Kat Von D would know that the Metal Crush Eyeshadow is a must-have for any makeup lover. Its metallic finish is described to be ultra long-lasting, and is free of parabens. With bold shades like Metallic Gunpowder, Iggy and Thrasher, you'll be sweeping these off the shelves in no time.
2. Lock-It Setting Powder
What's makeup without a base? This setting powder has 30% less weight than the typical heavy powders you get on the market, due to its use of lightweight mica powders rather than binding agents. With its Micro-Blurring Technology, you can say hello to great skin in no time.
3. Everlasting Liquid Lipstick
The Everlasting Liquid Lipstick is as easy to apply as gloss, before giving way to a true matte finish when it fully dries.  Apart from being free of parabens, it also contains sunflower seed pigments and vitamin E for lip health. There are 28 colours available, so choose wisely – or get them all!
4. Lightning Liner
You can now choose between metallic or shimmer finishes when shopping for Kat Von D's Lighting Liner. This click-pen features flexible and fine brush bristles for perfect application. Be it Poe, Ludwig or Bach, you're sure to be impressed by more than these innovative names.
5. Immortal Lash 24 Hour Mascara
It's hard to stay (and look) cool in the heat and humidity, and not everybody's good with tear-jerking movies. You can now work and play in peace with this waterproof mascara which, unlike others, will not flake. Its three-in-one brush allows for fuss and hassle-free application.
6. Shade + Light Eye Contour Palette
Choose between neutral, cool and warm shades to contour your eyes to your liking. With the handy palette, your eyes will certainly be brought out, no matter your skin tone. There are base, contour, define and highlighting shades for all three types to flatter every face type.
7. Lock-It Concealer Crème
The Lock-It Concealer Crème does more than conceal your blemishes. It also contours, brightens and brings your skin to an overall smooth finish. There are 21 tones to choose from, from the lightest shade of White Out to the deep hickory of Deep 39.
8. Tattoo Brow
The Tattoo Brow liquid liner got its name precisely because of how long-lasting it is – half a decade was spent perfecting the formula. You can now get perfect brows which last with the help of the user-friendly, compact brush tip. You can use a mascara wand alongside it for the best results.
Grab some popcorn and your makeup kit, it's time to get ready for the next celebrity scoop! While you're at it, don't forget that you can get up to 5% cashback when you shop for Kat Von D products from Sephora through ShopBack.
All images belong to sephora.com, unless otherwise stated.
---
New to ShopBack?
ShopBack is an online shopping portal that helps you save money, every time you shop online! Earn up to 30% Cashback whenever you purchase items from over 500 of your favourite brands that's available on our site. Best of all, our service is completely free! No sign up fees or monthly payments. The smarter way to shop is clear – with ShopBack.
Start your online shopping journey with us here!
---
Read other articles written by us!
Related posts