Example
If you spend a total of $395 on Lazada and Qoo10, you will qualify for a chance to win the Nintendo Switch Pokemon prize.
If you spend a total of $90 on Lazada and $300 on ASOS, you will qualify for a chance to win the Google Home and the PS4 Pro prize.
If you spend a total of $500 on Shopbop and Apple Online, you will qualify for a chance to win an XBox One.
If you spend a total of $500.10 on Shopbop and Apple Online, you will qualify for a chance to win a Dyson Fan.
Terms & Conditions
Valid for purchases made on 23 Nov, 0:00 - 27 Nov, 0:00 on selected participating stores as set out in the table above.
Qualifying spend is calculated based on the accumulated spend from unique stores under the same grouping as set out in the following:
Marketplace
$50 - $150 (both inclusive): Google Home
$150 (not inclusive) - $300 (inclusive): Nespresso Latissimo White One
>$300: Nintendo Switch Pokemon Edition
Fashion & Beauty
$100 - $250 (both inclusive): Apple NanoLeaf
$250 (not inclusive) - $500 (inclusive): Sony PS4 Pro
>$500: Nike + Supreme Surprise Box
Premium
$150 - $500 (both inclusive): XBox One
$500 (not inclusive) - $1000 (inclusive): Dyson Fan
>$1000: Apple iPad Pro
ShopBack reserves the right to decide the final winner based on the transaction time of ShopBack's records.
For full Terms & Conditions, please click here.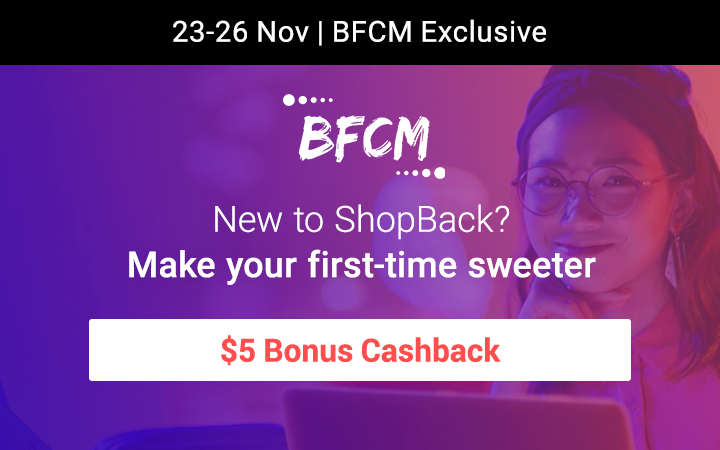 Get Inspired This Black Friday
Black Friday Cyber Monday is the best time to get all your house decor and prep for Christmas! Get inspired this season with our specially curated giveaway list of must-have items!
1. Apple Nanoleaf
Nanoleaf Light Panels Smarter Kit (Rhythm Edition) beautifully blends lighting design and technology and gives you easy control from the Home app on your iPhone or iPad. Visualize your music, wake up to the sunrise, improve your mood with stunning colors, and seamlessly automate your lighting to fit your life—all at the touch of a button or with Siri voice control.
Whether it's setting the mood for a party or a date or enabling your little ones to run free with their imaginations, the possibilities are endless. Light Panel helps you paint the canvas of your life.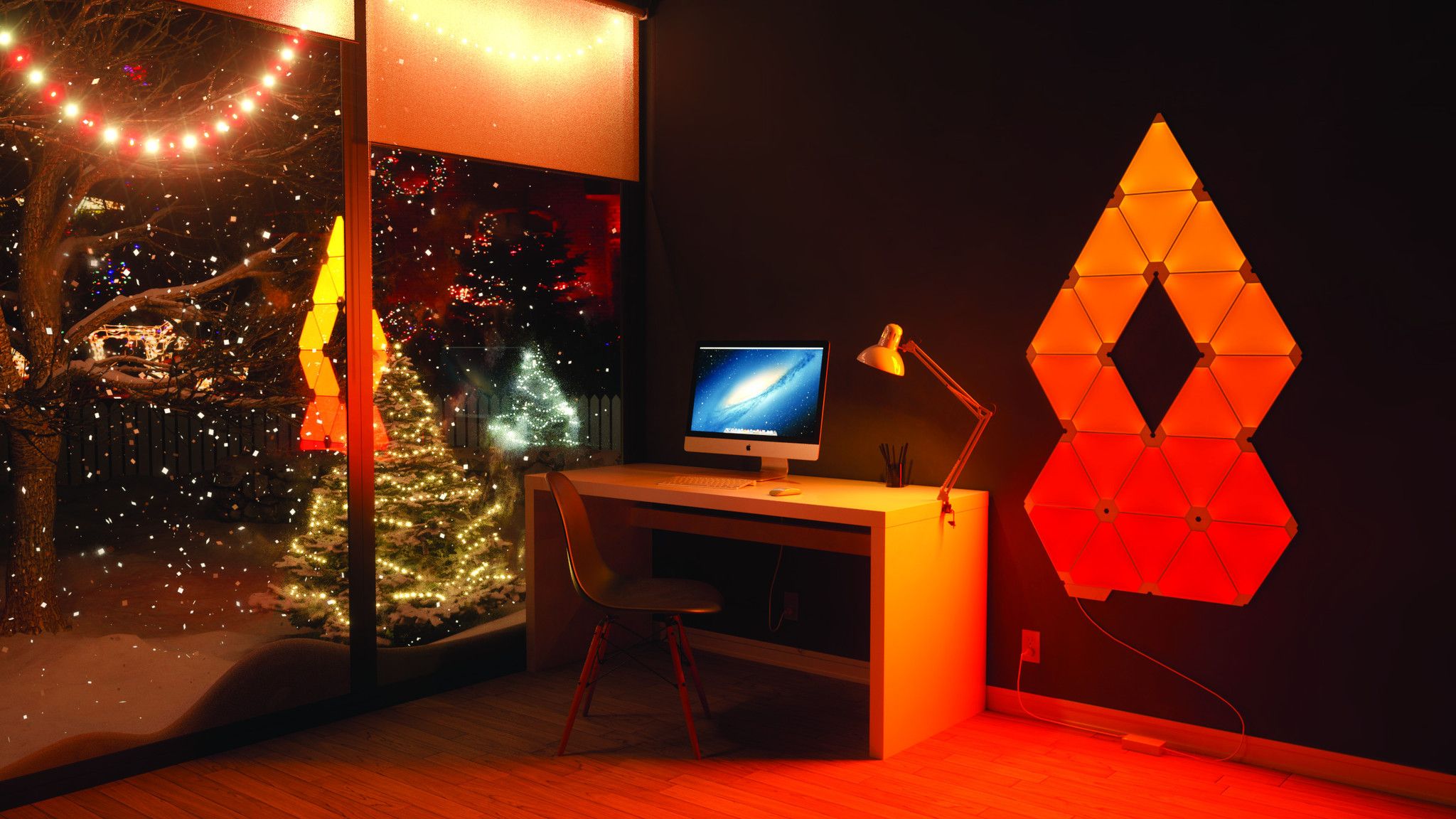 2. Nintendo Switch Pokemon
Recently released on 16 November, this game is all-the-rage this season. Become the best Pokémon Trainer as you battle other Trainers, Gym Leaders, and the sinister Team Rocket. Catch Pokémon in the wild using a gentle throwing motion with either a Joy-Con™ controller or a Poké Ball™ Plus accessory, which will light up, vibrate, and make sounds to bring your adventure to life. You can even connect to the Pokémon™ GO app* using a compatible smartphone to bring over Pokémon originally discovered in the Kanto region. Be it for gifting or just a product for self-indulgence, don't miss out on this hype this Christmas!
3. Apple iPad Pro
It's more powerful than most computers. And more portable than all of them. iPad Pro features the A12X Bionic chip with a Neural Engine. Which transforms how you experience photos, gaming and augmented reality. A12X Bionic also makes iPad Pro faster than most PC laptops and powerful enough to handle the apps you use every day. And even pro apps like Adobe Photoshop CC. And all that power really travels. iPad Pro is thinner than the thinnest laptop. It weighs just 468 grams and has up to 10 hours of battery life to keep you going all day.1 Stay connected on the go with fast Wi-Fi and 4G LTE Advanced. You can even print, project and send files wirelessly.
4. Google Home
Trending recently is the concept of a Smart Home - a home interior specially designed to be intuitive to your lifestyle needs and desires. One of those products that is quintessential of a Smart Home is the Google Home, a voice-activated speaker powered by the Google Assistant. Ask it questions. Tell it to do things. It's your own Google, always ready to help. Just start by saying, "Ok Google" to enjoy music, get answers straight from Google, manage your everyday tasks, and easily control smart devices around the home.