ASOS Discount Codes, Promo Codes & Coupons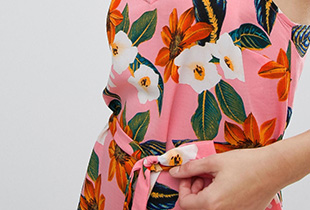 ASOS 28% Off Everything from 16 Feb 1am - 19 Feb 4pm
Enter promo code DOG28 at checkout. Exclusions may apply. Multiple uses of the code up to a maximum of £500 (pre-discount). Not valid with other promo codes, gift vouchers, delivery charges, ASOS Marketplace, or ASOS Premier subscription. Till stocks last. Valid to orders delivered to the territories stated above. See full terms (link) http://www.asos.com/infopages/pgetandc.aspx
ASOS Coupon Code for FREE express delivery!
Use this ASOS voucher to get your orders to you in double-quick time! Offer valid with minimum orders of $250 SGD. Enter ASOS coupon upon checkout! ✓ Verified | Used by 214 users this week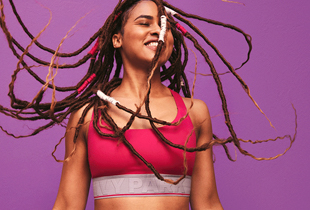 ASOS Shop the New Activewear!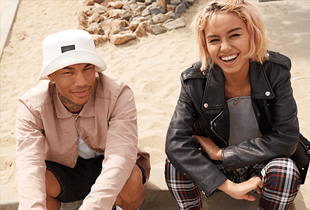 Students In Singapore Get 10% Off on ASOS
Just landed! Complete the form below and we'll give you a personal 10%-off code to use until you graduate. Shopping just got so much better. Refer to merchant's website for more details.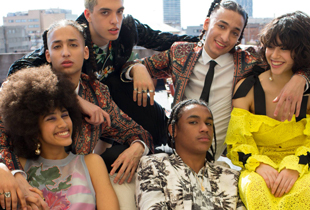 FREE Delivery & Returns when you shop on ASOS today!
Promotion for a limited time only. Check ASOS for more T&Cs.
From 4 Jan 2017, 12pm, ASOS Cashback will be revised to 3.5% (was 5%).

Accounts that engage in fraudulent orders/activities to game/cheat the Cashback system will be banned and Cashback forfeited

ShopBack must be the last link you clicked in order to get Cashback. If other website links are clicked after clicking through ShopBack, Cashback will not be tracked (E.g. coupon websites and deal websites)

Return to ShopBack and clickthrough to ASOS every time you are making a new transaction
Recent Articles
More about ASOS
"Discover fashion online"
This is the tagline of ASOS. They aim to be the site where people from all over the world can find what they are looking for in terms of fashion statements. The international online shopping website, ASOS, is definitely a familiar name to many. Famed for their massive selection of items, ASOS is often the first choice website for savvy fashionistas to pick up the latest styles. They have over 5,000 branded and own-label products that have free shipping across the globe. With clothing options ranging from your favourite high street brands to independent clothing labels and vintage apparel impossible to find anywhere else in the world, it's surely not an overstatement to say that ASOS carries everything you'll ever need, fashion-wise.
How did ASOS online fashion happen
ASOS is a British online store for global fashion and beauty. They target young adults and carries over 800 global retail brands. They have their own fashion line as well that showcases clothes and accessories. ASOS has everything from womenswear, menswear, footwear, accessories, jewellery, and beauty products. Most of their customers come from the UK, Australia, USA, France, Germany, Spain, Russia, Italy, and China. ASOS ships to over 140 countries with the headquarters located in London.
It all began in June 2000 when Nick Roberston and Quentin Griffiths established ASOS. It originally meant As Seen On Screen, that's why the branding is written in all capital letters. In 2001, it became part of the London Stock Exchange. In 2008, they decided to focus on the young adult target market. Following suit in 2010, they launched stores in France, Germany, and USA. After which in 2011, they launched ASOS in Australia, Italy, and Spain. In the following year, they opened their first international office in Sydney, Australia, and an office as well in New York, USA. By 2013, they opened their office in Birmingham, as well as launched ASOS Russia and ASOS China. Today, ASOS has grown to be the UK's largest independent online fashion and beauty brand.
Fill your closet with items from ASOS
When you go to the ASOS website, you will see an upper tab where you can choose from ASOS or Marketplace. In the main ASOS page, you will find all the brands that they offer. Everything is available in the 2 secondary tabs for men and women. In the Marketplace page, this is where you can shop directly from ASOS merchants who have their own online boutique inside the ASOS website. How cool is that?
It is very easy to find items because you only have to choose between men's or women's outfits. After you hover over the 2 tabs, an organized table of fashion contents will appear. The top part is for the new arrivals and the last part is for the clothing collection trends. Neatly categorized for your browsing pleasure, the shopping experience is made easy by ASOS.
ASOS believes it is always ladies first
ASOS's stand-out point is certainly their special attention to the complexities of a woman's body. There's definitely no one-size-fits-all formula here. With special clothing lines dedicated to many different body types, whether Tall, Curve, Maternity, and Petite, we're all spoilt for choice.
Is your baby bump growing? Whoever said that your clothing choices are limited for the next nine months as you begin to dress for two? With the ASOS Maternity line that carries nearly a thousand amazing styles (yes, you heard us right!), you'll be glowing even more than usual as you walk down the street. The Maternity line, which includes styles by popular fashion labels New Look and Lorna Drew (which is what Kate Middleton, the Duchess of Cambridge donned when she was pregnant with Prince Harry!), is famed to be the one of the best high-quality maternity clothing with incredible promo prices you can get anywhere.
And for the shorter ladies, which most of us are, here in Singapore, ASOS Petite is certainly the clothing line you're looking out for. We know how hard it is to find that pair of jeans that fits you perfectly, but say goodbye to unsightly ankle folds and dresses that fall far too long beneath your knee — because they'll be a thing of a past. With over a thousand styles in Petite ranging from evening dresses and pantsuits, you've definitely found your one-stop place for your fashion woes and desires.
However, the best benefit is definitely the rewards and promotions you can obtain with your purchase if you do it via ShopBack Singapore. We know the pains of eyeing something that's off your budget, so ShopBack Singapore has specially catered exclusive coupon and promo codes for you to get the very best discounts. You'll have further promos off your purchase with our special promo code PLUS cashback bonus if you purchase it through ASOS, via ShopBack Singapore. With an awesome 20% discount code plus 3.5% cashback for any ASOS purchase, you now have no excuse not to indulge and splurge on that pair of Steve Madden heels you've always wished for. Find a pair of that dream shoes, or wait for that clearance sale!
Pay and then slay your OOTD
Just like any other online shopping websites, ASOS accepts all major credit and debit cards as well as other online payment gateways. All cards are subject to validation and authorization upon purchase to prevent fraud and other dangers in online purchasing. Before you get your items delivered, you have to login to your ASOS account, click on Payment Methods and add your card details to save it to your account for future use. When the time comes that you want to proceed to checkout, you can just choose your desired payment method to use for that particular order. There is also an option to input your payment details upon checkout if you don't want to save your card details to your account.
There are other online payment gateways that ASOS accepts such as iDeal. However, if you pay using this method, you won't be able to cancel the order once confirmed. On the other hand, Apple Pay is only available as a payment method for some countries included on the ASOS website and mobile app and only valid for iOS devices. The Apple Pay method will appear upon checkout if it is valid for use.
Shop more for less
There is a loyalty program where you can earn points if you purchase qualified items. Like any other loyalty programs, these points are converted into ASOS A-List vouchers for spending as a payment method upon checkout. For every 500 points, you get GBP5.00. For every GBP1.00 you spend on qualified items, you will get 5 voucher points.
The most common lament heard by fashionistas all around the world has got to be 'I have nothing to wear!' or perhaps 'I see SO MANY people wearing it!' Well, not anymore. With ASOS's #AsSeenOnMe, unique fashion inspiration is just a click away. Roam around to check out how fashion savvy people get decked out around the globe and perhaps you could also be part of the inspiration for others.
Plus, you don't have to pay for an expensive airplane ticket and fly to snag great clothing that's exclusive to only a certain country! Jist simply surf through ASOS Marketplace for absolutely no cost at all. With a multi-categorical list of countries ranging from Australia to Croatia, you can pick up unique styles not found anywhere else. With ASOS's many indie labels and vintage stores, there's no reason why you'll be stuck wearing the same old thing as everyone else, too. ShopBack Singapore's cashback of 3.5% and coupon codes also apply to the ASOS Marketplace where these indie and vintage gems can be found. With such great promos, you'd be as stylish as cover girls and perhaps, even better.
Get those coupons ready for your next haul
When you have vouchers to spend, it is advisable to register it to your account as soon as possible to get the credits to your account. Just input the 16-digit coupon code into the Gift Card/Voucher button in your ASOS account to add it. Once registered, the ASOS promo codes cannot be transferred or used by other people. The coupons are valid within 24 months and you don't have to spend it all for a single order. If you want to use this as a payment method, click Redeem Voucher upon checkout.
Other cool ASOS features you need to know
Did you know that ASOS offers a student discount? In the countries such as UK, Netherlands, Switzerland, Belgium, Denmark, Hong Kong, Singapore, ROI, and New Zealand, students are given a 10% discount. All they have to do is to validate your status as a student to receive the unique promo code via email. Another student discount code is also given to NUS Extra cardholders and UNiDAYs members all year round.
If there's one thing everyone loves about ASOS, it's definitely got to be their free shipping all the way from their global distribution center in the UK. And with that, we get to save on the total cost of our purchases! But what's even better than ASOS free shipping? Free express shipping, that's what! Get special promo codes for a free two-day EXPRESS shipping plus 3.5% cashback when you purchase via ShopBack Singapore. Unlike standard shipping, express shipping ensures that you get your purchases in half the time. Note that ASOS Premier Delivery is only valid for UK customers.
Another quick tip: there is a card scanner feature in the ASOS mobile app for Android and iOS which scans your card upon checkout. Using the app also lets you know about the latest sales and discounts as notification alerts on your phone. You can also save items for future reference and apply the intelligent shopping technology where the app knows the customer behavior. This means that the ASOS app remembers your clicks in the app and takes note of what items you view and adds it to the My Recommendations page for more shopping tips.
Earn cashback when you shop via ShopBack
You can get instant 3.5% cashback when you shop at ASOS via the ShopBack Singapore website. From deals, coupons, to other ASOS promo that will give you limited offer sale, you can get all the awesome savings you can get. There is an ongoing promo where ASOS coupons are given away for free express delivery upon shipping on orders. First, you must have a minimum order of SGD$250. There is also a 70% discount for the deliveries.
There are also coupon codes that can be used for men's fashion choices such as office wear or suit to be used at work. Worry not, ladies - there is also a 70% discount for women's fashion such as lingerie or dress choices. You can also enjoy 60% discount on male branded outerwear such as jackets that are trendy. There is also a 20% discount on the latest style brands the likes of Monki, Adidas and Tommy Hilfiger. Pregnant women need not worry about style because there is a 20% discount on maternity wear. Enjoy ASOS free delivery when you spend SGD$20 minimum. There is also an ongoing ASOS sale where selected items are sold at a discounted price of up to 70%. More best deals in ShopBack include the free delivery and returns with 3.5% cashback, 60% discount on all dresses perfect for summer, 60% discount as well on shoes and accessories.
The idea of seeing original prices get slashed into a price that's affordable for us all. That's a satisfying feeling shopaholics know very well — the amazing feeling of uncovering a massive salt and great discounts. Well, at ASOS, this feeling could very well be permanent. Head over to ASOS Outlet for the most lucrative promos and discounts that can be applied to a plethora of brands, both sales and designer! ASOS Outlet also carries the Tall, Curve, Maternity and Petite line, so it definitely caters for all body types. In addition to that, the 3.5% cashback ShopBack Singapore offers certainly sweetens the deal. Also, the items that get added to ASOS Outlet changes daily, so there's no lack of outfit options here! You're now able to save big with promo and discount codes — so what are you waiting for? There's no better time to pick up a brand new outfit you know you so deserve — at a discount!
That's not all. You can also get free standard plus shipping with a special promo code via ShopBack Singapore. This ensures both quick delivery within seven days and your orders can also be tracked during the process — so you'll know where they are exactly, any time of the day. This would be especially useful if you're buying loads of clothes. ShopBack Singapore's 3.5% cashback can also be added on top of that! It is indeed the best way to save. To ensure that you get the cashback, make sure that all purchases are made via desktop only and use promo codes from ShopBack.
Return an item from Singapore with ease
Singapore customers do not fret! There is a free returns policy from ASOS. If you return an item, you will be refunded. If you want to exchange an item for a different size, color or another aspect, you just have to return the item and order a new one. Upon ordering a new one, make sure that the order is a replacement of a returned order. Even items on sale can be returned and refunded.
To enjoy the ASOS free returns promo for Singapore, you must create a Singapore Post return that will appear on a separate page. You'll need a printer and scissors for this since you will need to print and cut your official returns label to be attached to the package. Don't forget to include the original delivery note to the returning package.
Customer service is always the star
The ASOS customer care team is located in Hertfordshire, UK. Just click on the Help button located at the upper right part of the website homepage and the customer care page will appear. Questions are categorized according to order issues, payment, promos and gift vouchers, delivery, returns and refunds, product and stock, as well as technical aspects of ASOS. If you continue scrolling, popular questions are also presented. If ever you scroll below and can't find what you're looking for, there is a purple Ask Us a Question button where you can specify what it is that you want to ask in particular. The Ask A Question portal is available 24 hours a day and 7 days a week for all the questions.
Visit ASOS online to know more!