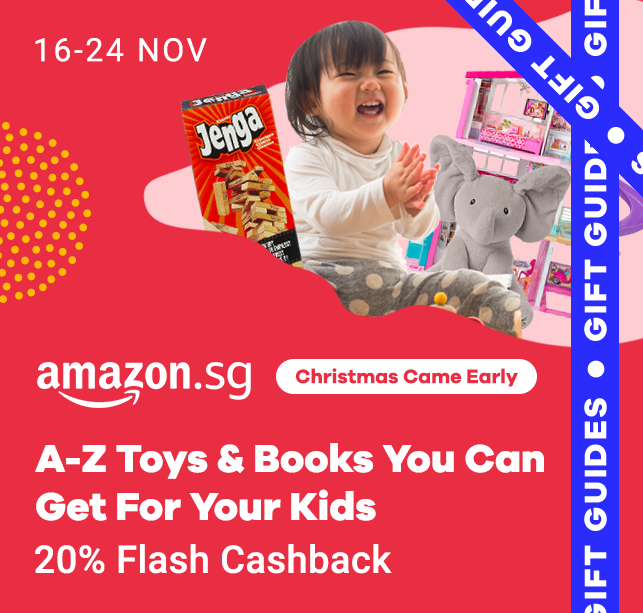 Enjoy 20% Flash Cashback on selected items below
Clickthrough one of the items below and go to Amazon
Purchase the deal as per usual
Receive 20% Cashback on the item tracked into your ShopBack account within 3 working days
Plus, get 6% Upsized Cashback on Toys & Books from 16 - 24 Nov!
Terms & Conditions
Valid from 16 November 2019, 0:00 - 24 November 2019, 23:59.
20% Cashback is only valid on items featured on this page. Users must purchase the exact variety of the item (including size, colour and type) in order to qualify for the promotional Cashback.
Please note that there may be price discrepancies between the prices listed on this page and the prices on Amazon's site. ShopBack will always credit based on 20% Cashback on the final paid price (excluding shipping and miscellaneous fees).
ShopBack reserves the right to amend and withdraw the terms and conditions without prior notice.