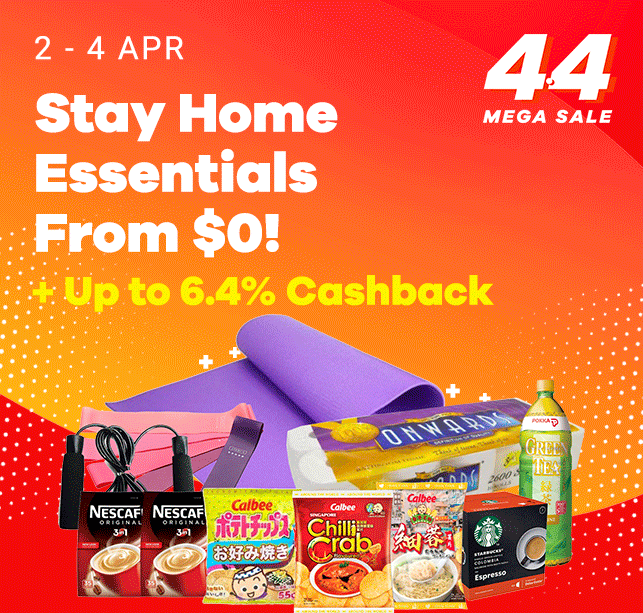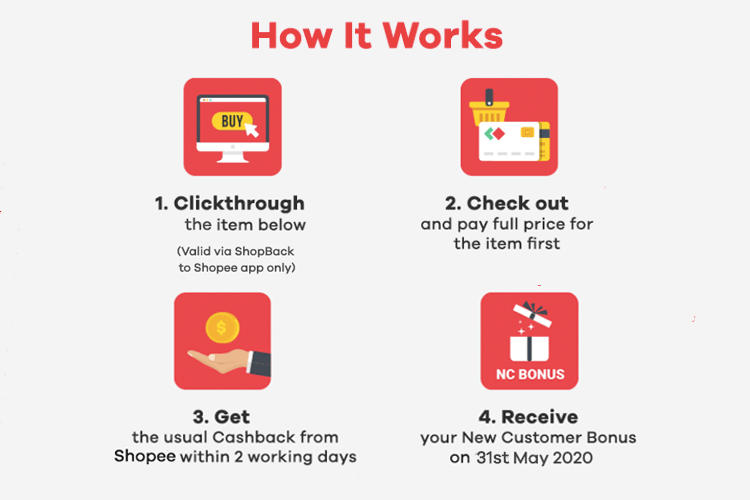 Get one of these products at $0
...or get $4 Cashback on 1 of these items!
Terms & Conditions:
To qualify:
Please ensure there are no items in your cart before you clickthrough ShopBack.
Promotion is valid from 2 Apr 2020, 0:00 to 4 Apr 2020 , 23:59, only for items featured on this page.
Limited to one item redemption per individual only throughout the whole campaign period. i.e. Only for user's FIRST ever ShopBack purchase.
Limited to 1 quantity redemption of each product deal per individual only.
Valid only on orders made via Shopee Mobile App via ShopBack App.
Valid for new ShopBack customers only. New ShopBack customers are defined as users who have a registered ShopBack account but have not made a transaction via ShopBack before.
ShopBack user must clickthrough this page to the product item page and buy within the same window to qualify.
Shopee's terms & conditions apply. ShopBack will not be held responsible or liable for any any claims, damages, losses, expenses, costs or liabilities whatsoever resulting or arising directly or indirectly from the transaction.
Qualifying Items:
Promotional Cashback is only applicable on items of the exact type, variety and colour as displayed on this page. If the customer bought from the same product link but of a different product variety with additional costs, ShopBack will only credit the difference of the paid price of the exact product variety that is displayed on this page and the promotional rate as featured on this page.
In the case where there are discrepancies between the paid price of the exact product variety featured on this page versus the price displayed on Shopee page, ShopBack will credit the customer based on the differential amount of the stated final price (After Cashback) displayed on this page and the actual paid price of the exact product variety featured on Shopee page capped at $4 Cashback.
i.e. If Customer A bought an item at $2, total Cashback credited will be $2. (within cap)
i.e. If Customer B bought the same item at $5, total Cashback credited will be $4. (reached the capped limit)
Crediting Period
New Customer Bonus will be credited by 31st of the following month